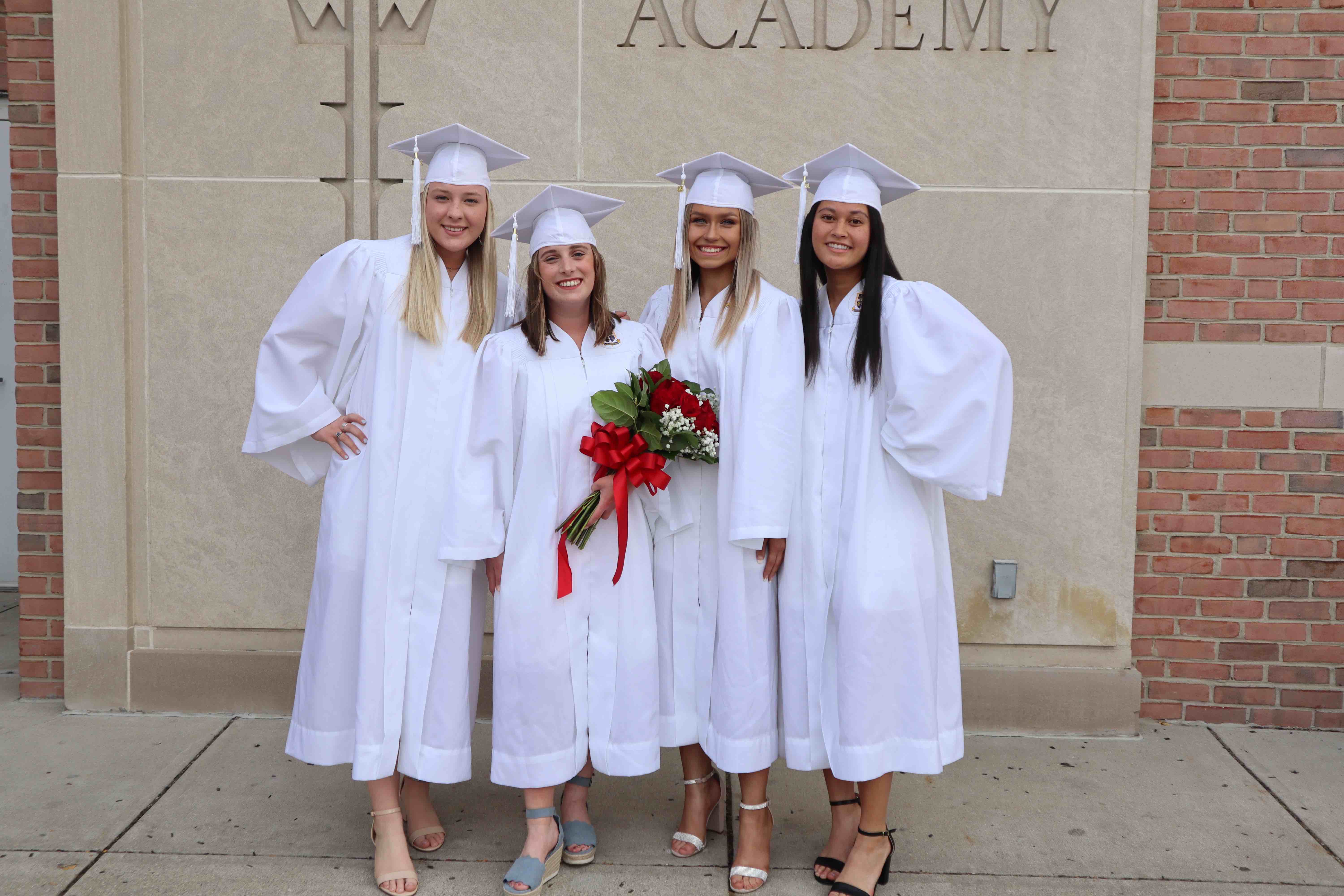 Notre Dame Academy celebrated the Commencement Ceremony for the Class of 2021 Friday, May 28, at the Northern Kentucky Convention Center. In the days prior to graduation, NDA seniors attended an Alumnae Luncheon, Baccalaureate Mass and an Awards Breakfast.  Bishop of Covington, Most Reverend Roger J. Foys, D.D. and the Superintendent of Schools for the Diocese of Covington, Mrs. Kendra McGuire, joined the NDA community for the graduation ceremony.
Margaret Gartner received the Distinguished Graduate Award from the Sisters of Notre Dame. The Sisters of Notre Dame Distinguished Graduate Award recognizes graduates in schools sponsored by or affiliated with the Sisters of Notre Dame National Education Partnership, as being outstanding witnesses to Notre Dame education. Ceceilagh Pitstick was named valedictorian of the class and Gwyneth Thomas was named salutatorian.
NDA's Class of 2021 was quite successful in many ways. Collectively the130 graduating seniors have been awarded over $18 million in scholarships. This includes 42% of the class (54 seniors) who received half tuition or more in scholarships.  NDA's Class of 2021 will be attending 46 different colleges and universities in 19 states. These young women are pursuing careers in a wide variety of fields.
NDA Principal Mr. Jack VonHandorf spoke to the Class of 2021 at the commencement saying, "You have been well prepared academically and you have been empowered spiritually and you are equipped with a strong set of core values and beliefs. Class of 2021 – you are ready. Always remember to make good choices and go make a difference in the world!"