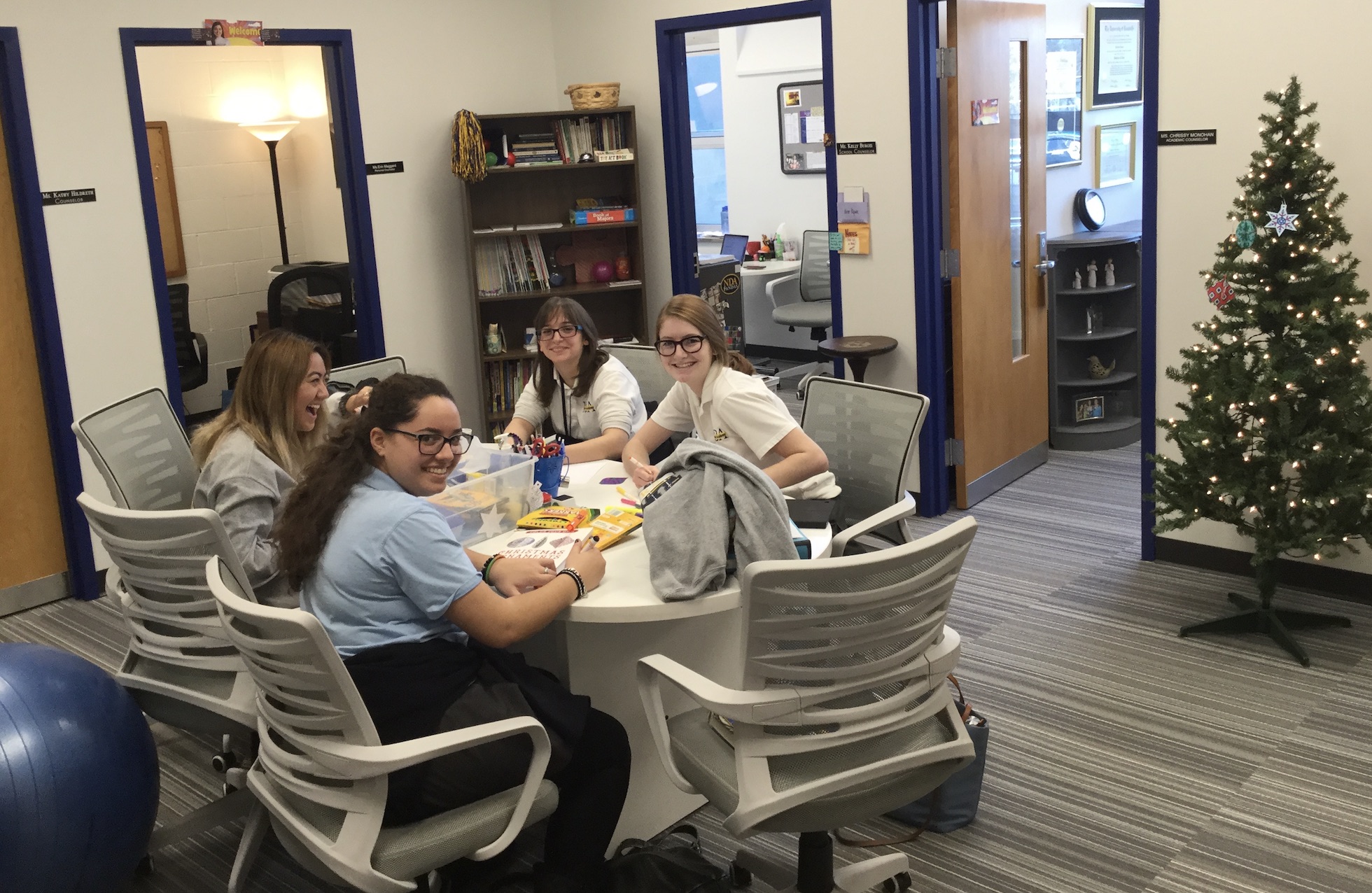 Department Mission Statement
Counseling and Student Services
Committed to charism of the Sisters of Notre Dame, the Counseling and Student Services Department supports students in the areas of academic growth, emotional/social wellness, and college/career readiness.  We seek to reduce learning barriers, partner with students to develop life skills, and collaborate with family and community resources to nurture healthy, confident young women.     
Please feel free to contact any of us using the contact information below.  
Alumnae Transcript Requests
Instructions for NDA Alumnae needing an Official NDA Transcript.
Mental Health Counseling on College Campus'
Most colleges offer free counseling services for full-time students.  Here is a list of the Counseling Services at common colleges our graduates attend.  
If you or someone you know is in need of support or assistance, please refer to this list for phone numbers, locations, office hours, and additional information about Counseling Services offered by various colleges. 
Recommended Articles from our Counseling & Student Service Staff: