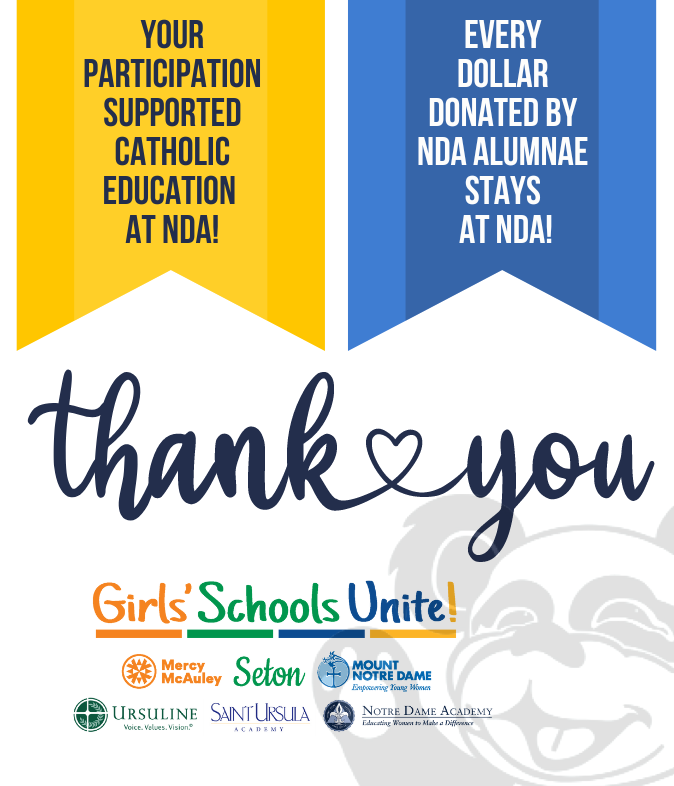 Thank You Alumnae
Girls' Schools Unite
A very special THANK YOU to all of our amazing alumnae who stepped up over the past few days to support Catholic education at NDA! Your participation in the 4th annual Girls' Schools Unite campaign has been outstanding! Notre Dame Academy had over 70 years of alumnae participate in the campaign and we raised over $29,000! You can take a look at the individual class totals
HERE
!
Thank you for continuing to be women making a difference!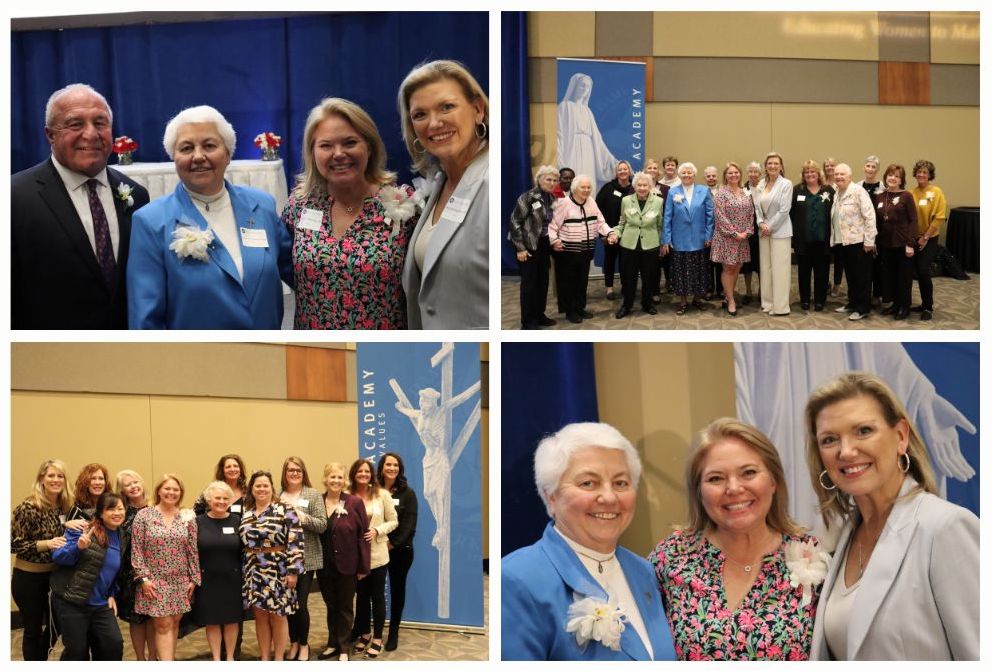 2023 Honorees
Women Making A Difference
On March 2, 2023 we celebrated three Notre Dame Academy alumnae along with two very devoted members of our NDA community at our annual Women Making a Difference recognition award luncheon. The Women Making A Difference honorees for this year's event were: Sister Marie Rose Messingschlager, CDP 1962, Emily Melching Michels 1988 and Erin Kern Timmerding 1990. Bob and Diane Hoffer also received Sister Mary Reina Arlinghaus Award at this year's event for exemplifying the mission of Notre Dame Academy through their service, community involvement, and philanthropic endeavors.
We would like to thank all of this year's honorees for living out NDA's proud heritage and for the difference they continue to make in the world.
It was a wonderful day celebrating the honorees and their families as well as our past honorees, alumnae, Sisters and all of the wonderful people that love and support our Notre Dame Academy community!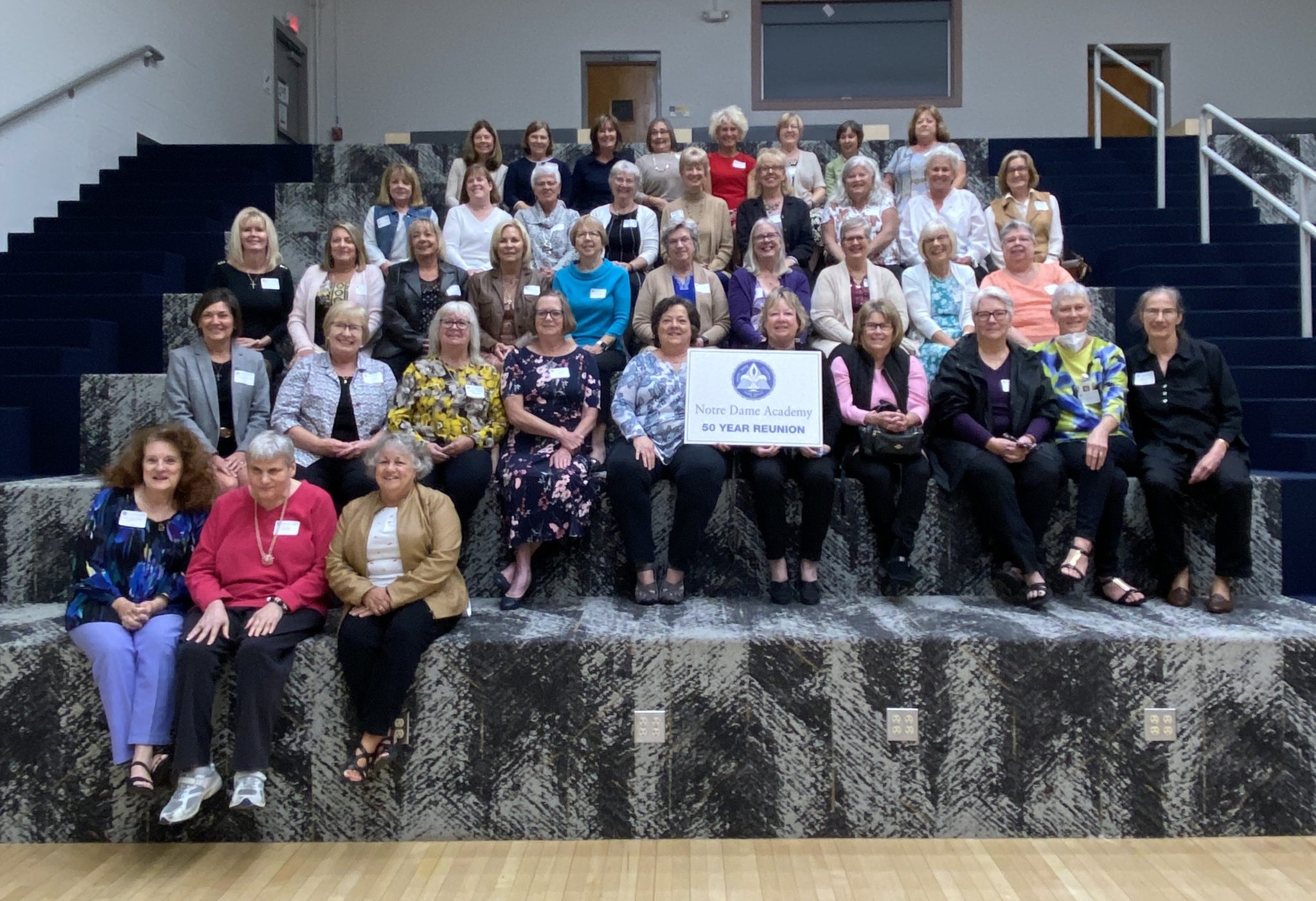 Celebrating 50 Years or More
Golden Girls Celebration
Our Golden Girls celebration is an event to honor our alumnae who graduated fifty years ago or more from Notre Dame Academy. The Class of 1972 was celebrated at this year's Golden Girls Celebration with Mass in our Mary, Mother of the World Chapel and with brunch in NDA's Auditorium. It was a wonderful day celebrating all of these women who are making a difference in our world! Congratulations to the Class of 1972!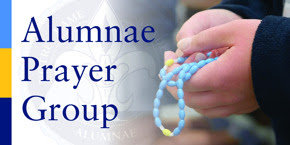 Alumnae group
Alumnae Prayer Group
We invite you to join us in daily prayer for just 15 minutes a day.
The Sisters on the 4th Floor will be praying for our alumnae and their special intentions each day at 5:00 p.m. EST. Please feel free to pray at the same time as the Sisters, or whenever and wherever is most convenient for you.
Even if you can only participate once or twice a week, we would love to have you join us. Please fill out the form below to be added to the Alumnae Prayer Group and feel free to include your special prayer intention.
Your prayer intentions will be shared with the Sisters and we will email you a message from them as well as downloadable prayer materials each month.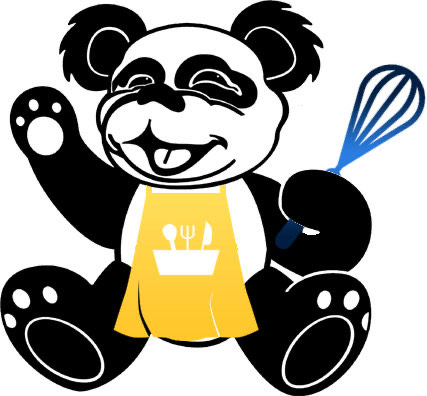 Alumnae Recipes
Panda Favorites
Do you have a favorite recipe or one that you love to make? Perhaps it is one of your family's favorites or maybe even a recipe handed down from your parents or grandparents? Recipes can be any type: appetizer, entree, vegetable, side dish, salad, dessert, or snack.
Feel free to share your recipe by clicking the form below.
Your "Panda Favorites" will be featured here each week.
When you are looking for something different to make, bake, cook or grill instead of the normal go-to foods or something other than fast food, alumnae will soon have a new place to search!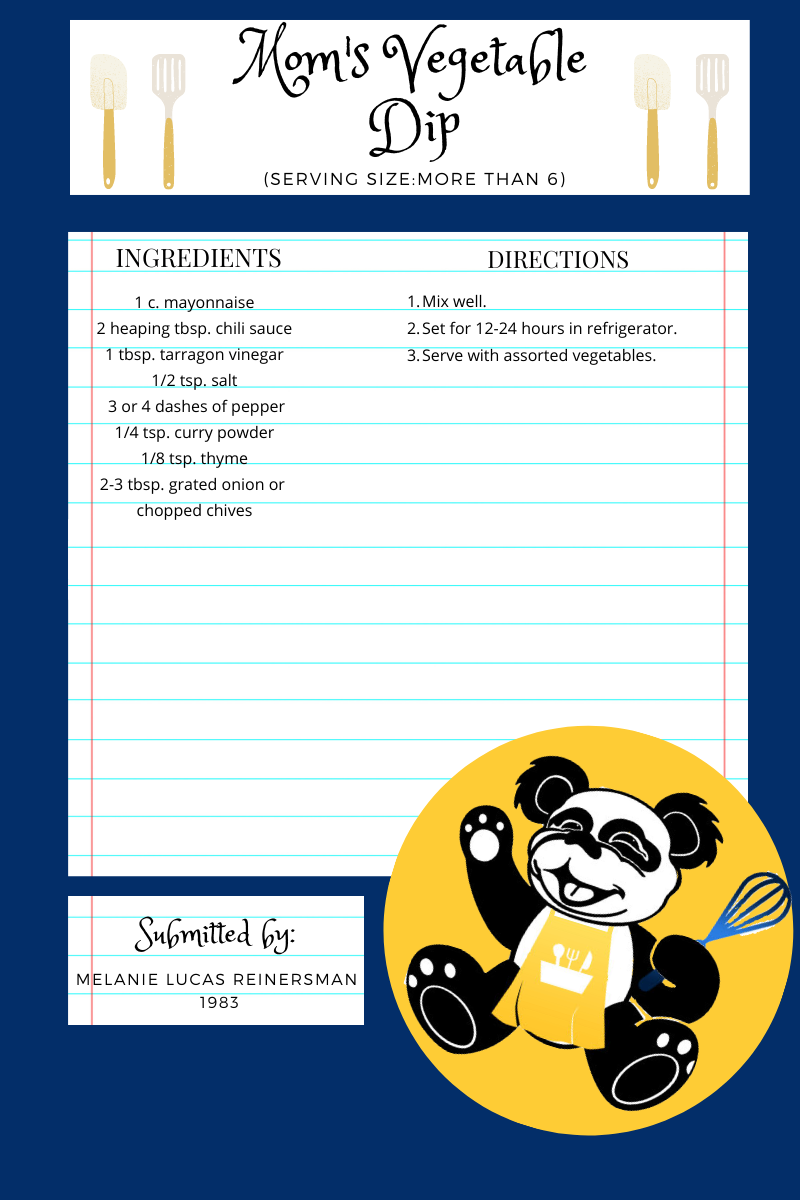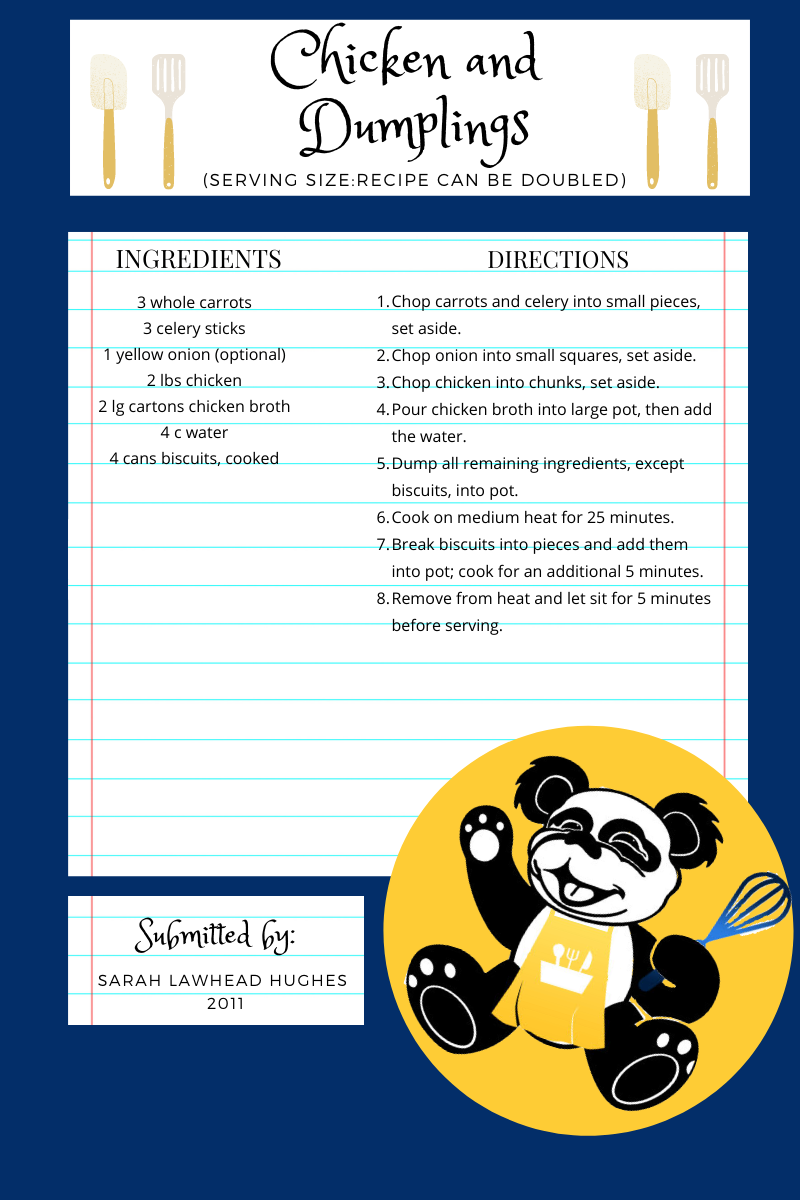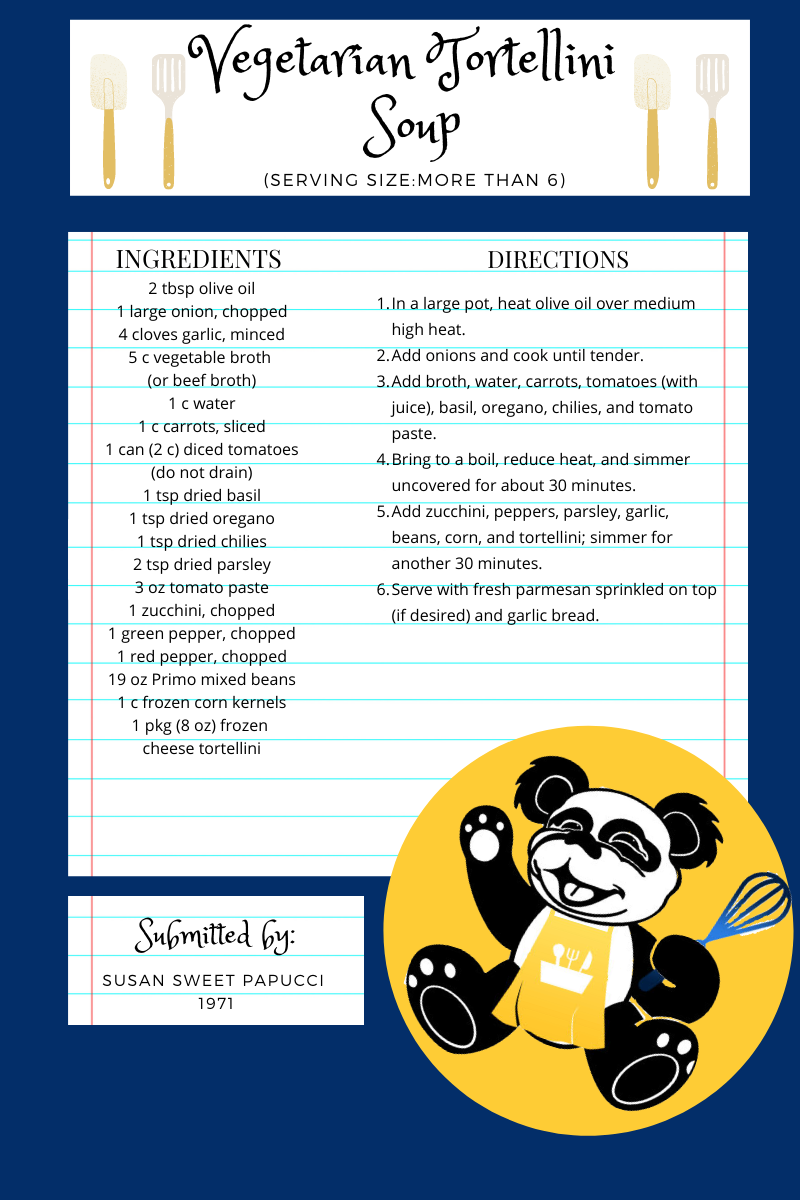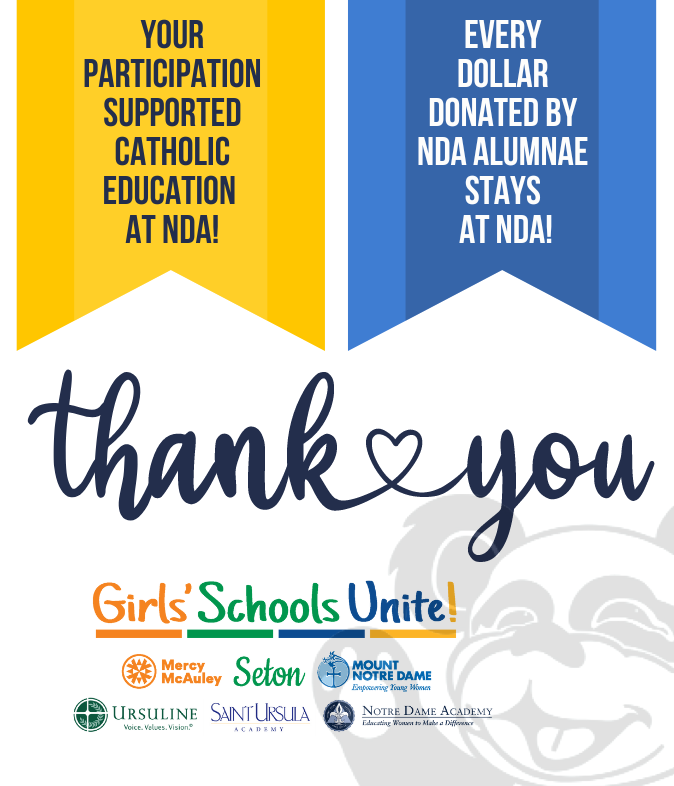 Thank You Alumnae
Girls' Schools Unite
A very special THANK YOU to all of our amazing alumnae who stepped up over the past few days to support Catholic education at NDA! Your participation in the 4th annual Girls' Schools Unite campaign has been outstanding! Notre Dame Academy had over 70 years of alumnae participate in the campaign and we raised over $29,000! You can take a look at the individual class totals below!
Thank you for continuing to be women making a difference!