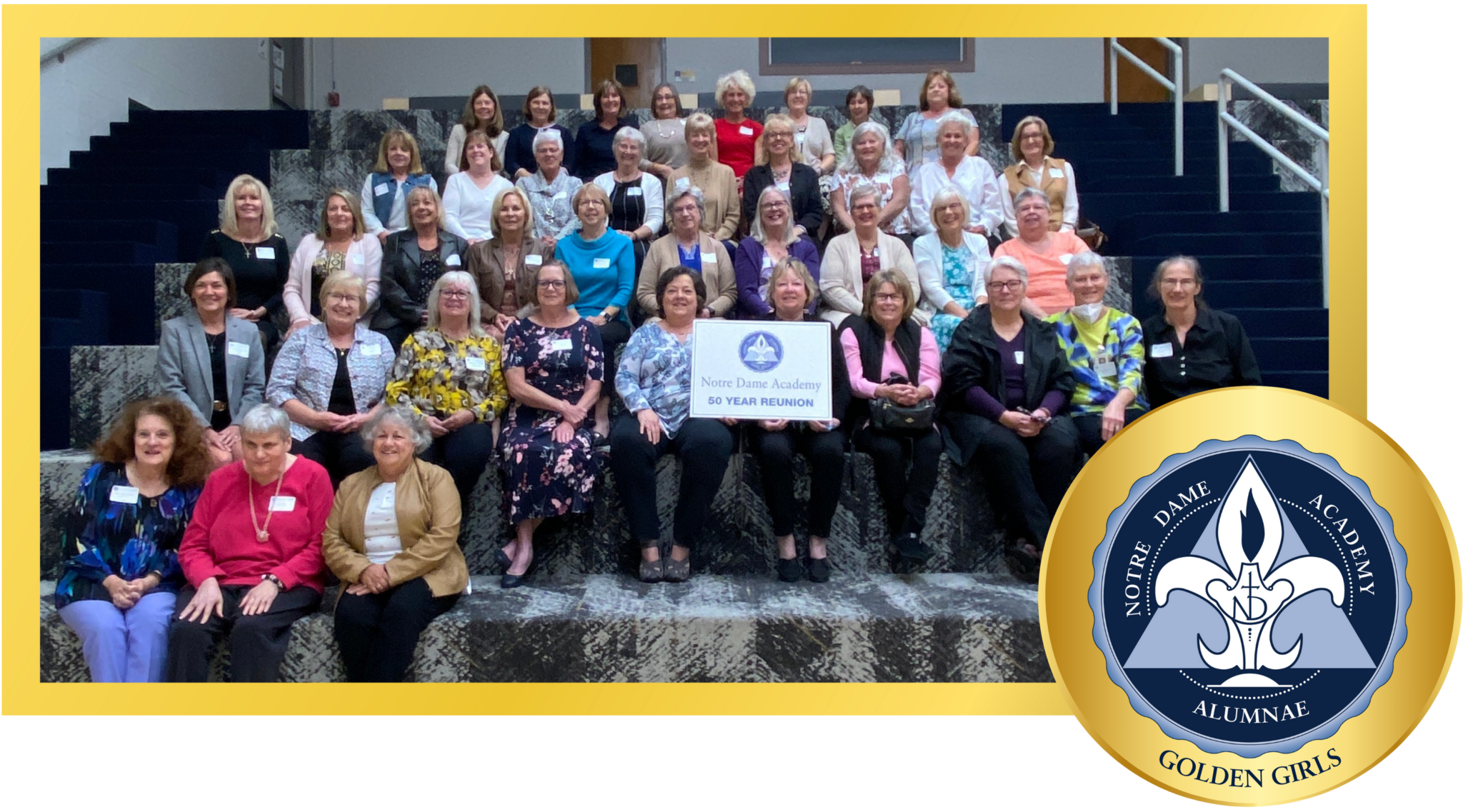 Celebrating 50 Years or More
Golden Girls Celebration
Our Golden Girls celebration is an event to honor our alumnae who graduated fifty years ago or more from Notre Dame Academy. The Class of 1972 was celebrated at the 2022 Golden Girls Celebration with Mass in our Mary, Mother of the World Chapel and with brunch in NDA's Auditorium. It was a wonderful day celebrating all of these women who are making a difference in our world! 
We look forward to welcoming the Class of 1973 as our newest Golden Girls this year as well as all past Golden Girls alumnae on October 1, 2023 with Mass 10:00 a.m. and brunch immediately following at Notre Dame Academy.  If you are a graduate of 50 years or more, please click the button below to register. 
2024 NOMINATIONS
Women Making a Difference
Notre Dame Academy's annual Women Making a Difference award recognizes NDA alumnae who have made significant contributions to their families and their communities through service, professional and philanthropic efforts. Nominations for the 2024 Award Luncheon are being accepted through September 22, 2023.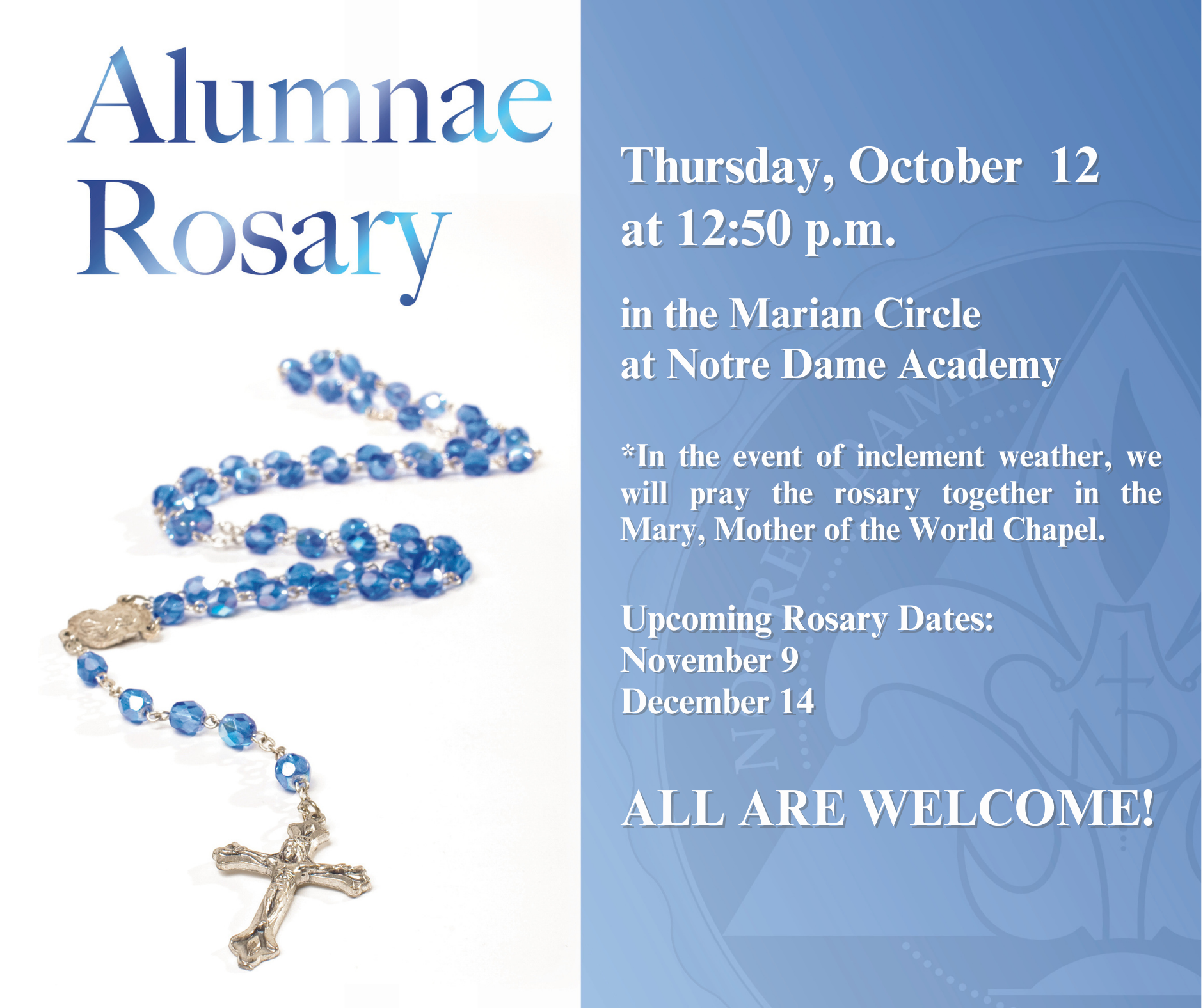 Alumnae Rosary
Monthly Alumnae Rosary
Please join for our Monthly Alumnae Rosary, typically on the 2nd Thursday of each month. Upcoming dates include: October 12, November 9 and December 14, 2023.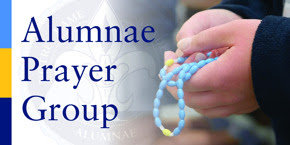 PRAYER INTENTIONS
Alumnae Prayer Group
Please join your fellow NDA alumnae and The Sisters of Notre Dame in daily prayer wherever you may be. Click the button below join the Alumnae Prayer Group and to submit your personal prayer intentions. Your prayer intentions will be included by our Sisters in their daily prayers, as well as in the prayer intention book in the Mary, Mother of the World Chapel at Notre Dame Academy.