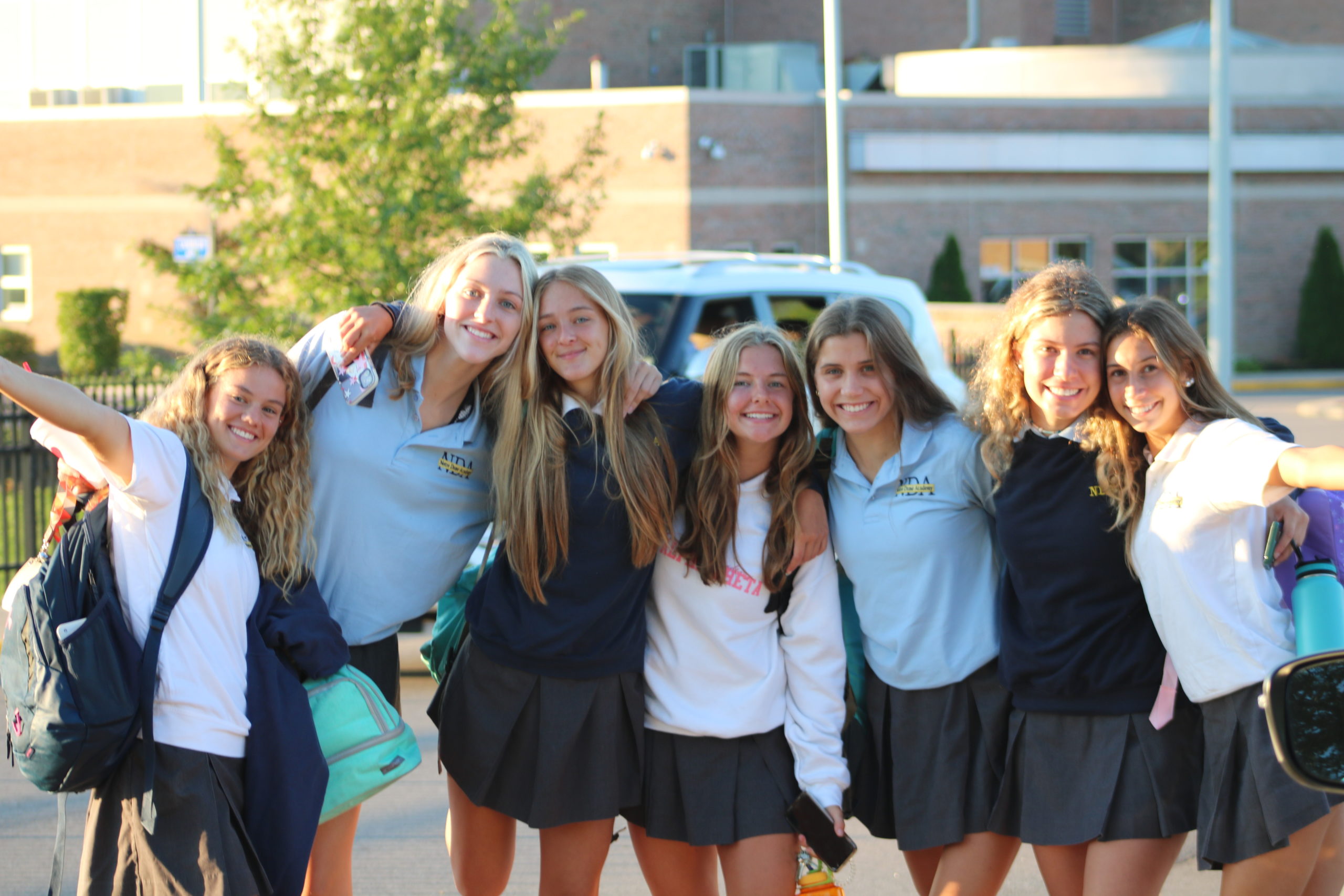 Admissions & Aid
Financial Assistance/Work Study
Notre Dame Academy is committed to working with any family whose daughter could benefit from a Notre Dame education. NDA intends to strengthen its efforts to engage stakeholders to support our mission. Tuition and expense increases will be kept to a minimum without sacrificing quality.
For more information, please contact Marilyn Slaughter at (859) 292-1844 or slaughterm@ndapandas.org.
AN NDA EDUCATION IS WORTH THE INVESTMENT
The Compelling Return on Investment in Catholic Education at Notre Dame Academy
NDA Board of Directors Chair, Mark Hausfeld, explains how the ROI of an NDA education encompasses a wealth of lifelong benefits that shape individuals into empowered and compassionate leaders.
Financial Assistance
$891,844
The total amount of financial assistance and tuition allowances given by Notre Dame Academy for 2021-22
In order to be eligible for Financial Assistance and/or the Work/Study Program at Notre Dame Academy, one must follow a two-step process:
The family must apply online for the FACTS Grant & Aid Assessment by April 15, 2024. The cost is $40 per family. See more information below.  Please note:  Notre Dame Academy encourages families to apply early for need-based aid.   
Freshman families who are eligible for FACTS money must also apply for a school job. This should be done by April 15, 2024. The Work-Study Application is available now at the link below and will also be available at Freshman Conferences in March. Please return it by April 15, 2024 so jobs can be assigned. Families will be notified about their acceptance in the program by the end of the spring semester, and jobs are assigned during the summer.
2024-25 FACTS Grant & Aid Assessment
Dear Parents,
FACTS Grant & Aid Assessment will be conducting the financial need analysis for Notre Dame Academy for the 2024-2025 school year. Families applying for financial aid will need to complete an application and submit the necessary supporting documentation to FACTS Grant & Aid Assessment by April 15, 2024. Applicants can apply online beginning January 1, 2024, at FACTS Grant & Aid Assessment. Once an online application has been completed, the following information will need to be sent to FACTS to complete the application process:
Copies of your most recent Federal tax forms including all supporting tax schedules.
Copies of your 2023 W-2 forms for both you and your spouse.
Copies of supporting documentation for Social Security Income, Welfare, Child Support, Food Stamps, Workers' Compensation, and TANF.
All supporting documentation can be uploaded in PDF format online.
Documentation can also be faxed to 1-866-315-9264 or mailed to the address below. Please be sure to include the applicant ID on all faxed or mailed correspondence.
FACTS Grant & Aid Assessment
P.O. Box 82524
Lincoln, NE 68501-2524
If you have questions or concerns about the application process, you may speak with a FACTS Customer Care Representative at 1-866-441-4637.
Sincerely,
Notre Dame Academy
View a sample application from FACTS Grant & Aid Assessment21
Go to FACTS using the button below.