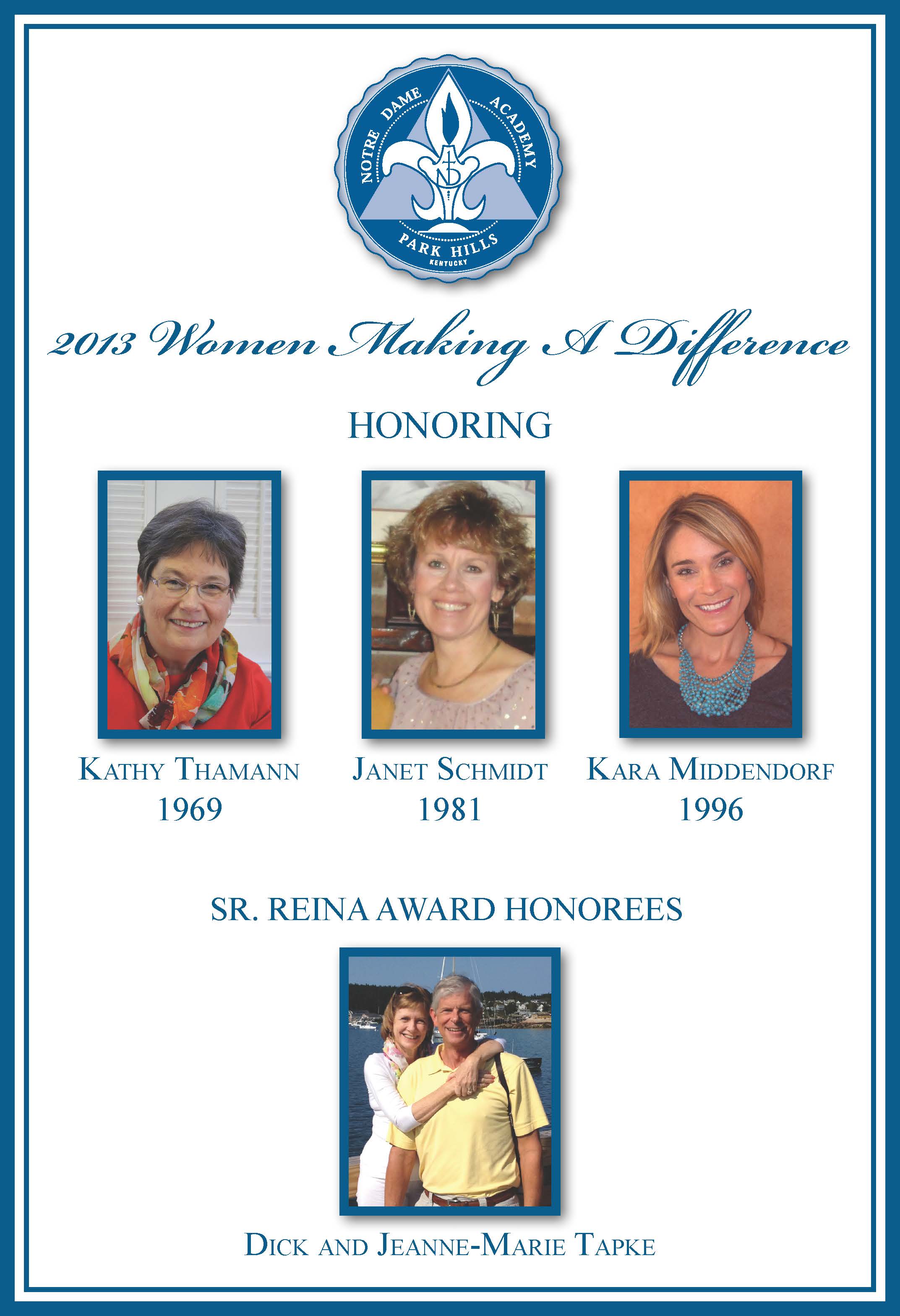 This week at NDA, we will be celebrating the 2013 Women Making A Difference Honorees in several different ways as a school community. We will be holding collections Monday – Wednesday to be donated to causes and agencies where this year's honorees have made a difference.
On Monday we will be collecting money for the DPAA which helps to fund many charitable organizations in our area as well as Diocesan Offices that support vital ministries in Covington such as Pro-Life, Youth and Young Adults, Catechesis and Education.
On Tuesday we will be collecting new containers of multi-vitamins for Timmy Global Health which is an organization that provides preventative health care and education to developing countries.
On Wednesday we will hold a snack drive for the Notre Dame Urban Education Center in Covington.
Throughout the week, displays will be available for viewing about the above agencies and causes as well as many more causes and areas where we are called to make a difference. These displays were put together by the Senior Religion Classes as part of their Senior Service Project.
The final challenge of the week is to Go Out And Make A Difference. We are challenging all of our students to go out between March 7-11 and take part in a 2 hour service project in our area.
On Thursday, March 7, the 2013 Women Making a Difference luncheon will take place at Receptions in Erlanger. If you are interested in attending, you can still purchase tickets ($55) through the Advancement Office at (859) 292-1850.