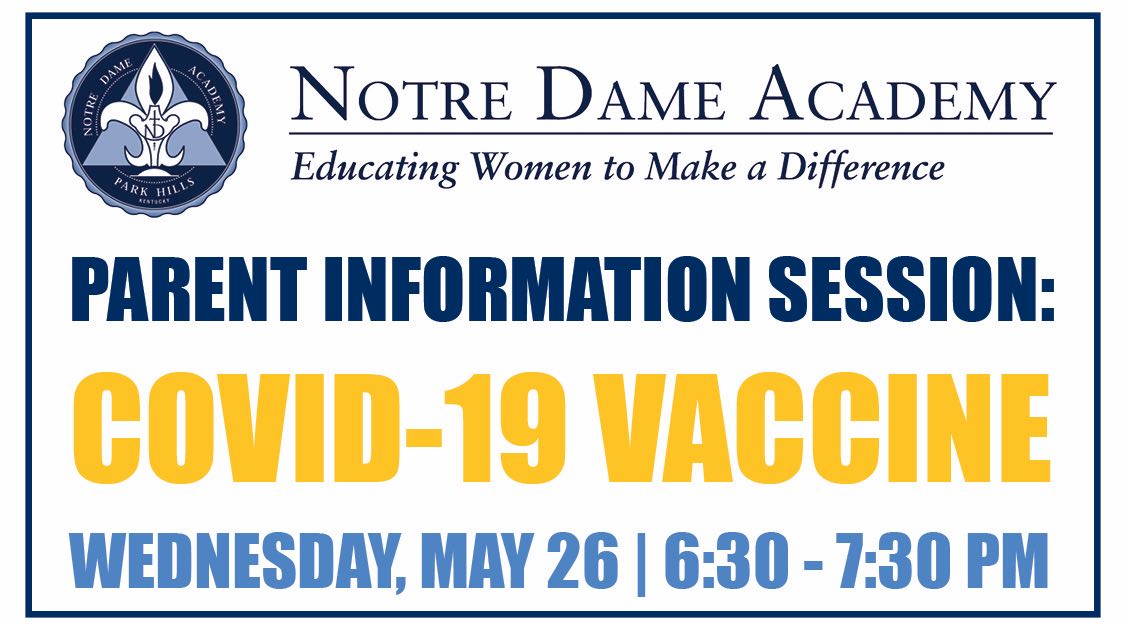 At Notre Dame Academy, our mission is to educate young women to make a difference in the world. We believe that education precipitates growth and progress within communities. With the recent approval of the Pfizer vaccine for children ages 12-15, our students and parents have many questions about the COVID-19 vaccine for adolescents. In line with our mission, we are bringing together a team of NDA alumnae as well as current and past parents in the medical field to educate our community about the COVID-19 vaccine and answer their questions pertaining to students receiving the vaccine – including how students can receive a COVID-19 vaccine.
This Parent Information Session: COVID-19 VACCINE will take place in-person at NDA on Wednesday, May 26 from 6:30 – 7:30 p.m. It will also be live streamed for those who wish to attend virtually.

PLEASE REGISTER HERE to attend in-person OR online. You can also submit questions to be answered by our panel of alumnae medical professionals at the session.