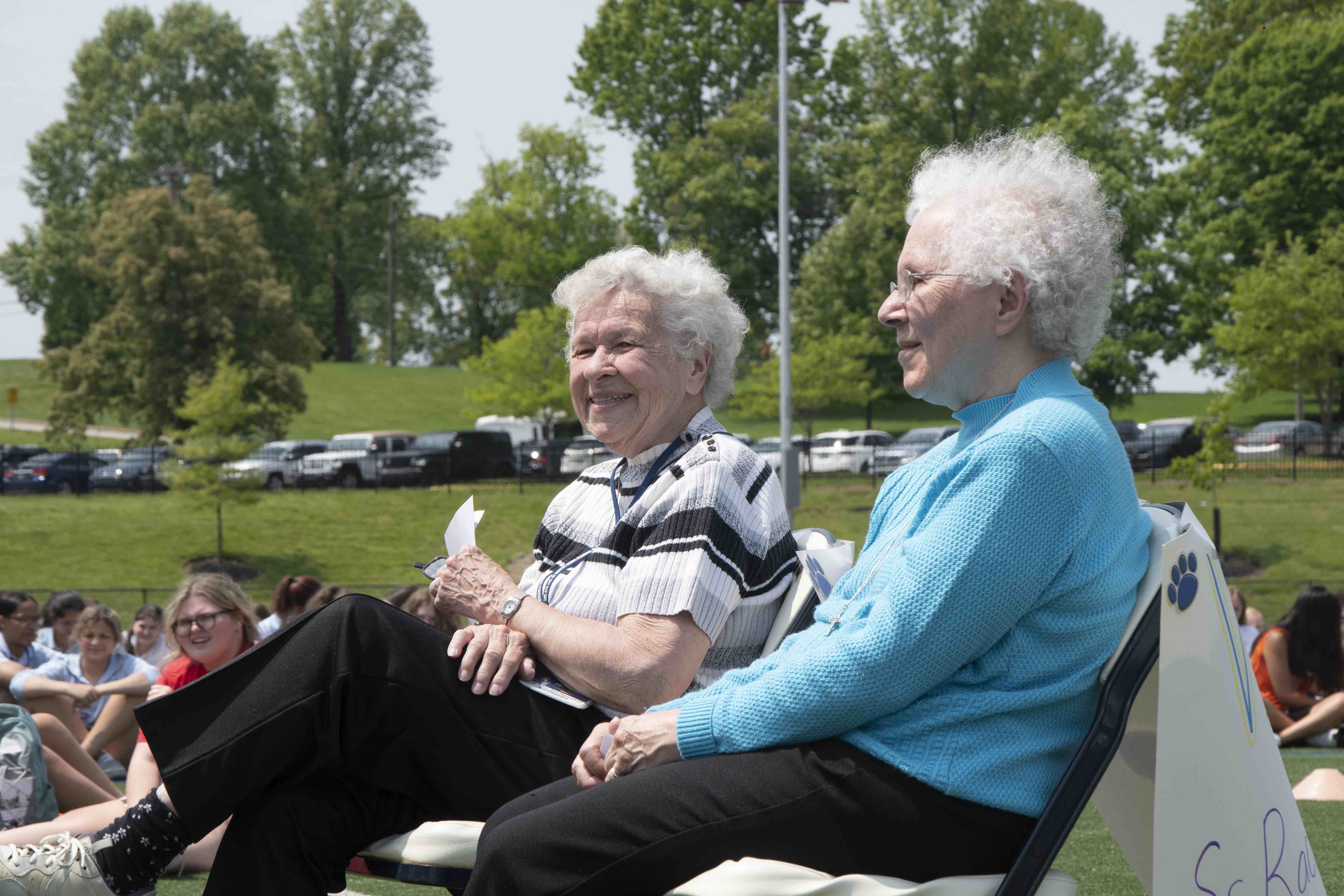 The end of a school year is often bittersweet as we say goodbye to faculty and staff members who are retiring or moving on. This year is certainly no exception with so many longtime members of our community who are retiring. Mr. Ron Greife and Mrs. Mary Ann Greife have collectively served at NDA for over 90 years!
Kelly Burgei
Terri Perrino
Pat Brennan
Tom Richmond
Ron Greife
Mary Ann Greife
Sister Paul Ann Hanneken
Sister Mary Rachel Nerone
Dr. Laura Koehl
We would like to thank everyone who is moving on in some way and wish them well in their future endeavors.
Please note that while Sr. Paul Ann and Sr. Mary Rachel are retiring from their role managing our Work Study Program at NDA, they will still live on the fourth floor and maintain an office on the first floor at NDA so students will still be able to share a friendly hello with them each day!
Also, while our students bid farewell to Dr. Koehl at this time, she will not take on her role as Executive Director of the SND National Sponsorship and Network Office and Chief Operating Officer of the National Ministry Corporation until September 1. Until then, Dr. Koehl will continue to advance the mission of NDA in her role as President of Notre Dame Academy.