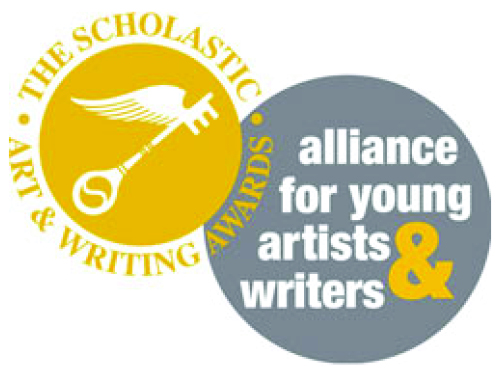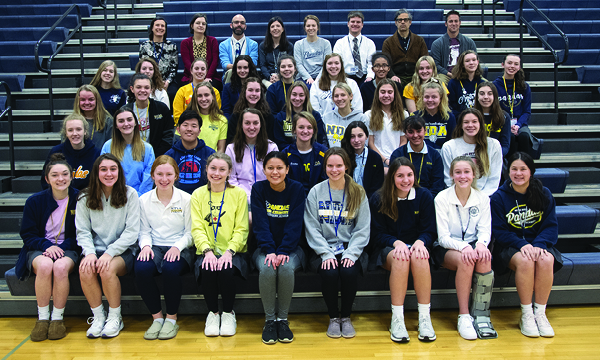 Congratulations to the Scholastic Art & Writing Award Winners listed below, and to their teachers, Michael Byrd, Michael Cerimele, Gurrie Frisbie, Lauren Garrett, David Jackson, Amanda Schultz and Matt Eckerle.
The Scholastic Art and Writing Awards will take place on February 21 at the School for the Creative and Performing Arts, located at 108 W. Central Parkway in downtown Cincinnati.
Ceremony Times:
7th – 10th grade: 6:30 p.m. to 7:30 p.m.
11th – 12th grade: 8:00 p.m. to 9:30 p.m.
Kelsey Adams: Critical Essay – Honorable Mention
Megan Arney: Novel Writing – Silver Key
Samantha Arnold: Critical Essay – Honorable Mention
Jenna Barlage: Science Fiction & Fantasy – Honorable Mention
Abby Breeze: Short Story – Silver Key
Emma Bresser: Personal Essay & Memoir – Silver Key
Jill Bricking: Personal Essay & Memoir – Honorable Mention
Celia Brungs: Short Story – Honorable Mention
Aly Cain: Personal Essay & Memoir – Honorable Mention
Megan Chun: Personal Essay & Memoir – Honorable Mention
Rheanna Clark: Short Story – Silver Key
Madelyn Cogswell: Short Story – Silver Key
Noelle Cottingham: Personal Essay & Memoir – Honorable Mention
Ella David: Poetry – Silver Key
Clara Dusing: Short Story, Honorable Mention; Poetry – Honorable Mention (2); Short Story – Silver Key; Poetry – Gold Key
Claire Edgington: Poetry – Honorable Mention
Delaney Eviston: Poetry – Silver Key
Hailey Fullenkamp: Critical Essay – Honorable Mention
Margaret Gartner: Personal Essay & Memoir – Honorable Mention
Ellie Greenwell: Personal Essay & Memoir – Honorable Mention
Lauren Heupel: Short Story – Honorable Mention
Gabrielle Joyce: Short Story – Honorable Mention
Ana Kothandram: Personal Essay & Memoir – Gold Key; Poetry, Silver Key
Jada Kramer: Peronal Essay & Memoir – Honorable Mention
Corinne Laws: Personal Essay & Memoir – Honorable Mention
Madison Merk: Poetry – Honorable Mention
Maryann Nerswick: Personal Essay & Memoir – Silver Key
Paige Neuhaus: Personal Essay & Memoir – Honorable Mention
Lily Osterkamp: Poetry – Silver Key
Ceceilagh Pitstick: Humor – Honorable Mention
Megan Raab: Poetry – Gold Key; American Voices Nominee – Poetry
Mary Roebker: Personal Essay & Memoir – Honorable Mention (2)
Ginger Rose: Poetry – Honorable Mention
Annie Scharstein: Personal Essay & Memoir – Gold Key
Keira Schneider: Personal Essay & Memoir – Honorable Mention
Iris Schuh: Personal Essay & Memoir – Silver Key
Danielle Shoemake: Poetry – Silver Key
Grace Siemer: Personal Essay & Memoir – Silver Key
Charlotte Sprecher: Short Story – Silver Key
Lilly Sweeten: Personal Essay & Memoir – Silver Key
Hailey Taylor: Personal Essay & Memoir – Honorable Mention
Gwyneth Thomas: Humor – Silver Key
Kenzie Eberhart – Honorable Mention
Hana Kennedy- Honorable Mention
Zoe Moellering- Honorable Mention
Jenna Shriver- Honorable Mention, 2 Gold Keys
Gwyneth Thomas – Honorable Mention, Gold Key