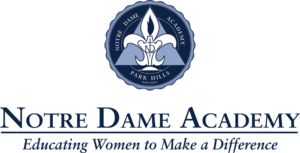 In today's world, the conversation surrounding education often centers on the investment made and the returns gained. When we take a closer look into the realm of Catholic education, particularly at Notre Dame Academy (NDA) in Park Hills, KY, the concept of return on investment (ROI) takes on an even more impressive meaning. Beyond the financial considerations, the ROI of an NDA education encompasses a wealth of lifelong benefits that shape individuals into empowered and compassionate leaders.
Consider this remarkable statistic: Over the past five years, an impressive 82% of NDA alumnae have graduated from college within a span of four years. This statistic is not just a figure; it's a testament to the quality of the education students receive at Notre Dame Academy. To put this achievement in perspective, compare it to the fact that only 52% of students at public universities in Kentucky graduate within six years. This contrast reflects a profound difference in outcomes – outcomes that speak volumes about the efficacy of an NDA education and the cost savings it offers post graduation. 
The transformative education offered at NDA however, provides more than financial incentives. A Catholic education at Notre Dame Academy presents a holistic approach to a college prep education, emphasizing not just academic proficiency, but also moral development and character building in the tradition of the Sisters of Notre Dame. At NDA, students are immersed in an environment that encourages them to find their God-given talents and explore their intellectual curiosity while also fostering values that transcend the classroom. This all-encompassing Catholic education equips graduates with the tools and core values needed to excel academically, professionally and ethically after graduation.
The personalized attention that NDA offers plays a pivotal role in shaping student achievement. Smaller class sizes and dedicated faculty enable students to engage deeply with subject matter and develop critical thinking skills that are essential in an evolving world. This individualized approach leads to a culture of support and mentorship, enabling students to reach their full potential academically and personally.
The ROI of an NDA education extends beyond the classroom. A recent statistic from the Class of 2023 speaks volumes – 60% of NDA's graduating seniors this past school year received half tuition or more in scholarships to the colleges or universities they are attending this fall. This accomplishment is not merely an academic accolade; it demonstrates how the values instilled at NDA propel students towards excellence in every aspect of life.
At times, those of us in the Notre Dame Academy community may take the ROI of an NDA education for granted. Excellence is something that we've come to expect from our students, faculty, staff and administration at NDA. It's important that we continue to appreciate the long lasting ROI that a Notre Dame Academy education provides, realizing that students who graduate from NDA not only with degrees but with a sense of purpose and a commitment to making the world a better place. It's about individuals who possess not only knowledge, but the character to lead with empathy, compassion and integrity. It's about young women who are aspiring to use their God given talents to make a difference in the world. 
As the Chair of the Board of Directors at NDA as well as the father of two NDA alumnae and the husband of an NDA alumna, I am humbled and proud to witness the exceptional ROI that NDA consistently delivers. The achievements of our alumnae and the successes of our students affirm that a Catholic education at NDA is an investment that yields dividends that transcend time.
In a time where the value of an education is typically measured by outcomes, we must acknowledge the return on investment of a Notre Dame Academy education – one that extends far beyond the classroom and into the lives of those who continue its legacy.
Sincerely,

Mark Hausfeld
Chair, Board of Directors
Notre Dame Academy