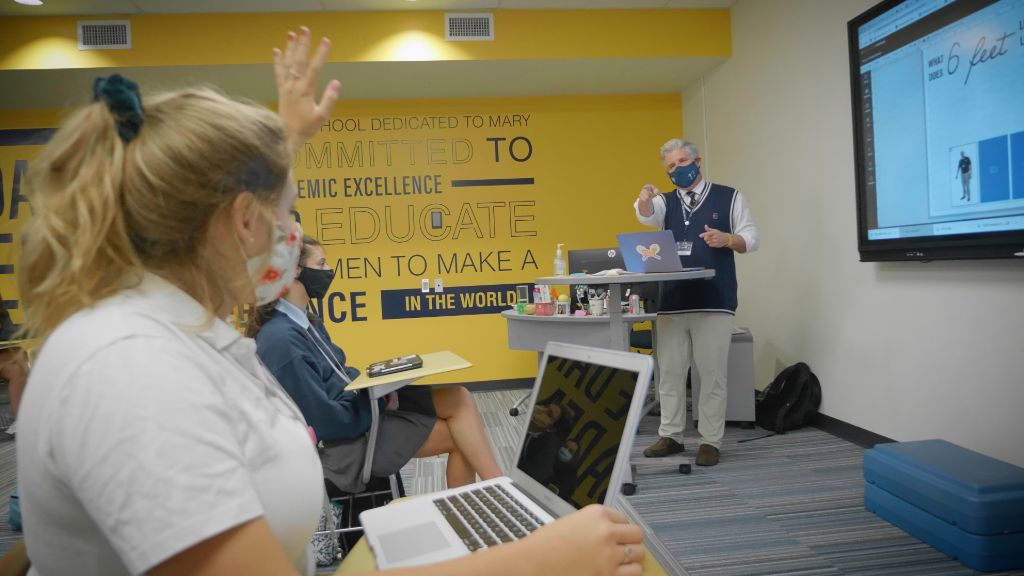 Technology
Safety
Our goal at Notre Dame Academy is to teach students to expand their digital literacies while remaining safe, good digital citizens, that embrace the mission of the Sisters of Notre Dame. We strive to have a safe learning environment for all students, and realize that high school students do need some constraints. I wanted to explain some of the technology safety tools that we plan to use. 
All iPads must be purchased through NDA, and enrolled in our Mobile Device Management system. What this does is allow us to send apps, configuration profiles, and restrictions to the NDA iPads while the student is enrolled at NDA. This also allows NDA to host its own app store called Self Service, that students can use to download apps for free, even off campus. All new iPads will be restricted from downloading apps from Apple's App Store, and will require them to use Self Service to get apps. We also restrict the use of iMessage for sending text messages to these devices. We also prohibit the use of tools like VPNs that allow the students to circumvent our internet filtering systems. This management profile cannot be removed until the student graduates or transfers out of the school. At that time the school will remove the device from our management system, and can be used like a typical iPad. 
The Internet here at school is provided as an educational tool, and the expectation is that it will be used for classwork. We do employ multiple layers of filtering here on campus to restrict inappropriate content, as well as specific websites. Most Social Media will be blocked here on campus unless a teacher has requested it as a teaching tool, as are most shopping sites. We do explicitly filter illegal content as well as known websites for cheating. The Internet filtering doesn't continue off campus, so we do suggest employing a home Internet content filter if you feel this would be beneficial. 
The iPads are covered by AppleCare warranty, so if there is any need for a repair or replacement, the Tech Team here on campus will handle the repair with Apple for you. There is no need to go to the store to have it repaired yourself. This way we can always guarantee that the repair was done with genuine Apple parts. We are happy to provide a loaner device while your device is being repaired. 
Freshman will go through a TechComm class where they will learn about the importance of being safe in a digital environment. This includes topics such as safe passwords, proper use of email, keeping your personal information and pictures safe and secure, and avoiding technology scams. 
All iPads will have access to the app Sprigeo for Schools. This is an app that will allow any students to report bullying or safety incidents directly to the school leadership. The App was set up to allow the students to report things anonymously so they feel safe when doing so.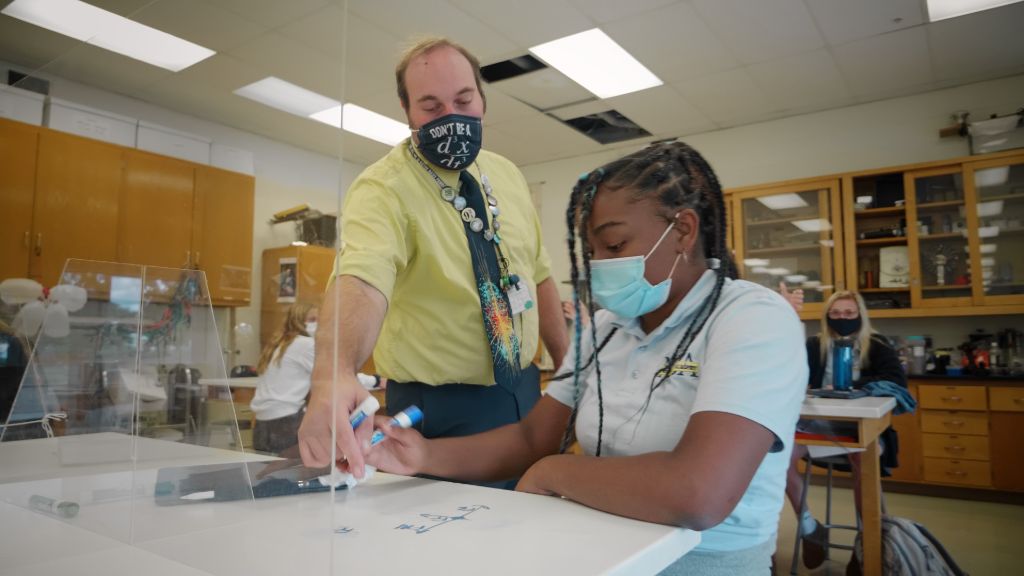 Technology at NDA
PowerSchool
You can find PowerSchool information using the button below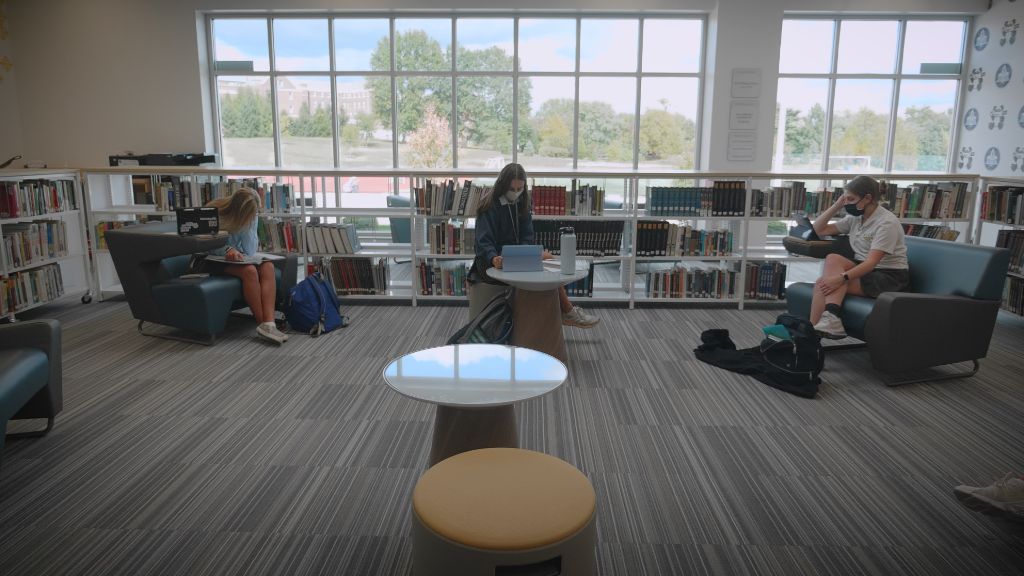 Subheading
iPad Information
The iPad is a crucial part of the technology here at Notre Dame Academy. This year we will use the 128 GB iPad 8, with an Apple Pencil and protective keyboard case. The iPads must be purchased through NDA. We have worked out a deal with Apple to get a warranty on the iPads for all four years. We have looked into the specifications of this device and think this will be a device that will last for, and enhance the entire high school experience. 

The iPads are enrolled in our Mobile Device Management system which can't be removed until the student graduates or transfers. This management system will prohibit the use of some of the features of the iPad. We remove the ability to get text messages on the iPad through iMessage. We also limit access to Apple's app store. Students will get apps from Self Service, which is NDA's own App Store, and is accessible even remotely as long as you have internet access. The iPad is primarily a school device, and should be thought of as a school device. 

Teachers may use Apple Classroom as a way to monitor the students iPads during the school day in their class. This will give the teachers a report on what apps were opened, and for how long, during a class at school. This won't be used to monitor the students activities except during that class.

While the Internet is monitored and restricted here on campus, we will not have any visibility or restrictions into what websites are visited when off campus. Since these devices can connect to the Internet, we do recommend looking into a content filter on your home  internet if you think that would be needed. 
News
Explore the latest Panda news and events