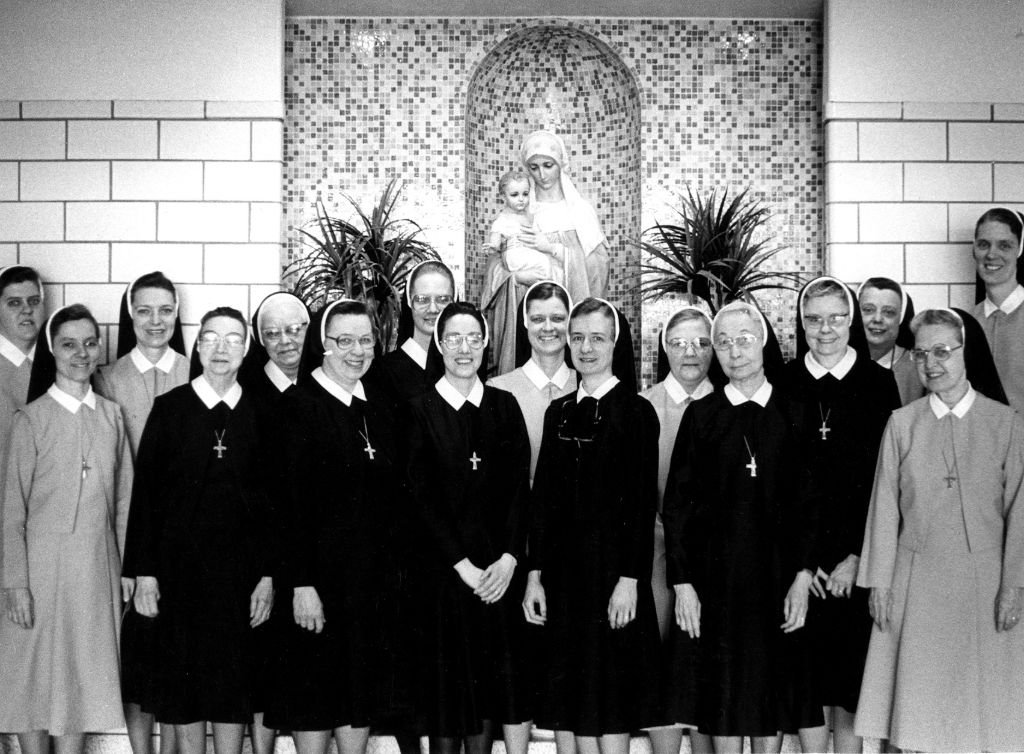 NDA Alumnae
Family Legacy
Notre Dame Academy is full of family legacies past and present. Many families have four or more generations or siblings who are NDA alumnae. We are proud to feature them on the Leaf and Cloud which hangs in Heritage Hall on NDA's campus. Please scroll down the page to learn about Leaf and Cloud and to find out how your family legacy may be featured.
Family Legacy At NDA
Leaf & Cloud
Notre Dame Academy is grateful for the sacrifice and commitment many families have made over the years in order to provide their daughters with a Catholic education rooted in the tradition of the Sisters of Notre Dame. These young women have grown into generations of women making a difference in the world.
The Notre Dame Family Tree Leaves honor all families who have had four or more sisters graduate from Notre Dame Academy.  
The Notre Dame Family Clouds honor all families who have had four or more generation's graduate from Notre Dame Academy.
Has your family earned a Leaf or Cloud on the NDA Family Tree in Alumnae Hall?  If so, you can check to see if your family already has either a leaf or cloud below on the list of the existing Leaves and Clouds.
All Leaves and Clouds are provided on a request basis. Available space is first come, first served. There will be a charge for any new Leaf and/or new Cloud added to the NDA Family Tree.  Please note that changing/removing a name requires making a new Leaf or Cloud.
Please fill out the Family Tree Request form below to request, add on or change an existing Leaf or Cloud and mail the completed form to:
NDA Advancement Department
1699 Hilton Drive
Park Hills, KY 41011

* All names are listed according to our database not necessarily how your plaque reads.  If you have any questions, please call the Advancement Office at 859.292.7729.
There is no news at this time.