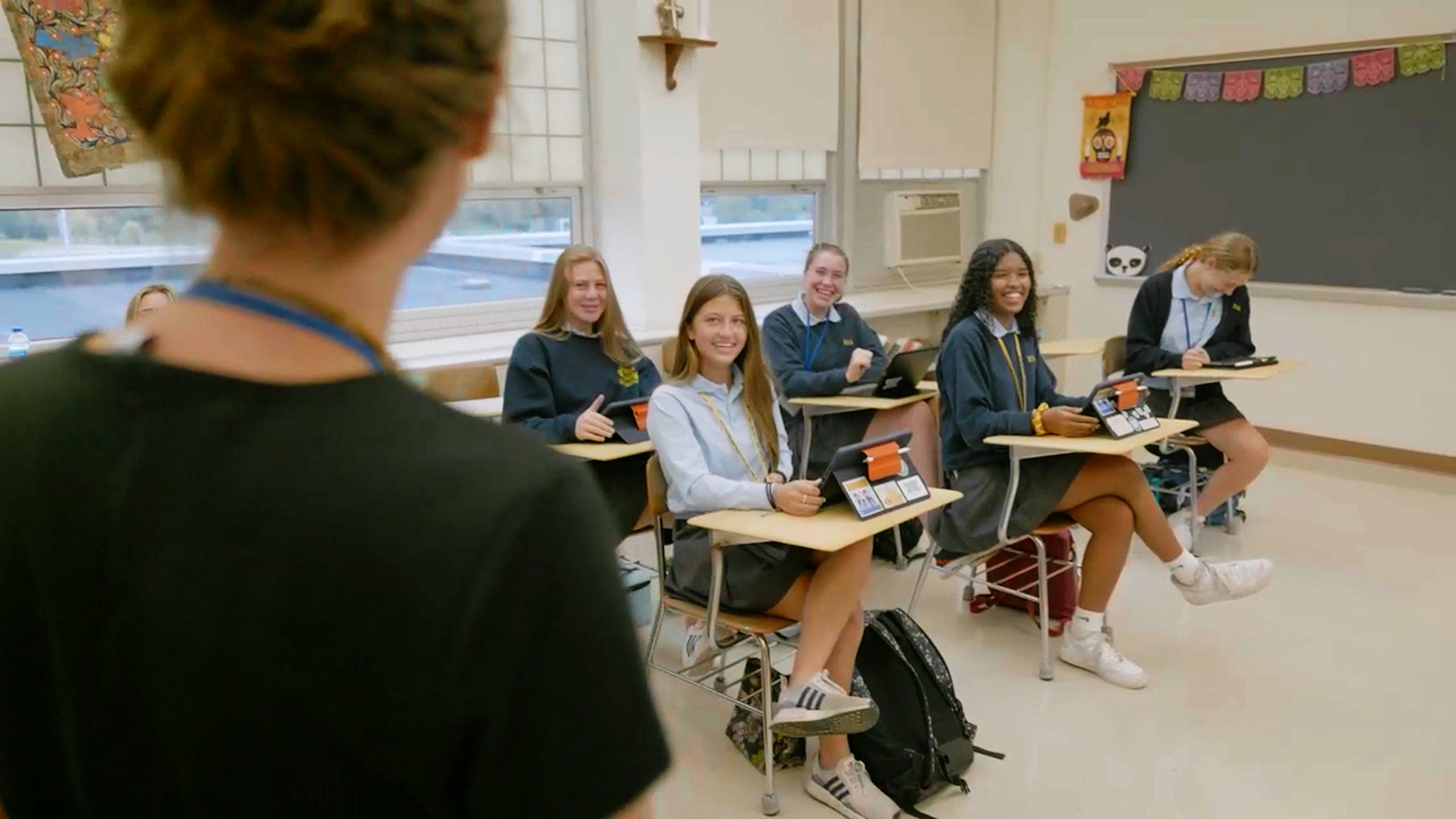 Our Department
English
The English Department aims to provide students with the opportunity to master the writing, reading, speaking, listening, and thinking skills they need for an adult life in our society. It hopes to awaken or intensify a love for reading and to further analysis and creative writing ability. It strives to help students learn to evaluate the communications media so that they maintain values consistent with their Christian beliefs. The English Department also aims to provide learning situations and experiences which promote cultural development rooted in the knowledge and experience of literature, music, art, and history.
Click below to see English related courses, clubs, and opportunities!
English 1 and 2
English 1 and 2 Honors
American Literature
American Literature Honors
British Literature
British Literature Honors
AP English Language and Composition
AP English Literature and Composition
Creative Writing
Speech
Scholastic Writing Competition
Our Panda creative writers demonstrated in the Scholastic Writing Awards. Scholastic is the longest running, most prestigious competition and largest source of scholarships for creative teenagers in the United States. Students compete in diverse categories, such as, poetry, short story and personal memoir.
Explanation of Awards taken from the Scholastic Web Page HERE
Regional Awards:
Gold Key: The highest level of achievement on the regional level. Approximately 7 – 10% of all regional submissions are recognized with Gold Key Awards and all are considered for national-level recognition.
Silver Key: Approximately 10 – 15% of all regional submissions are recognized with Silver Key Awards.
Honorable Mention: This Award recognizes students with artistic potential. Approximately 15 – 20% of all regional submissions receive Honorable Mention Awards.
American Visions & Voices Nominees: Five works are selected out of all Gold Key works (across categories) as the "Best of Show" for each region.
Check out news from the English Department!
News
Explore the latest Panda news and events