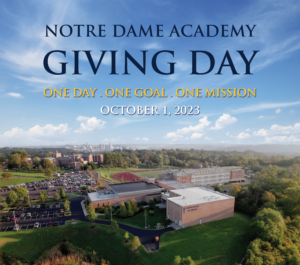 One Day . One Goal . One Mission
Giving day is an annual event that honors the foundation date of the congregation of the Sisters of Notre Dame. October 1st 1850 is when our founders, Hilligonde Wolbring and Elisabeth Kuhling became Sr. Maria Aloysia and Sr. Maria Ignatia, beginning the Sisters of Notre Dame order in Coesfeld, Germany. This special day serves as a celebration of our sponsors and an opportunity for our community to come together in gratitude for the numerous gifts bestowed upon us by the Sisters of Notre Dame.
Today, we carry forward this legacy of our founding Sisters by offering a premier education to the young women of our region, made possible through the generosity of our NDA alumnae, families, and friends.  
We invite you to join us as we collectively strive to make a difference through this Giving Day. Please support Notre Dame Academy and ensure that our tradition of excellence in education continues for generations to come.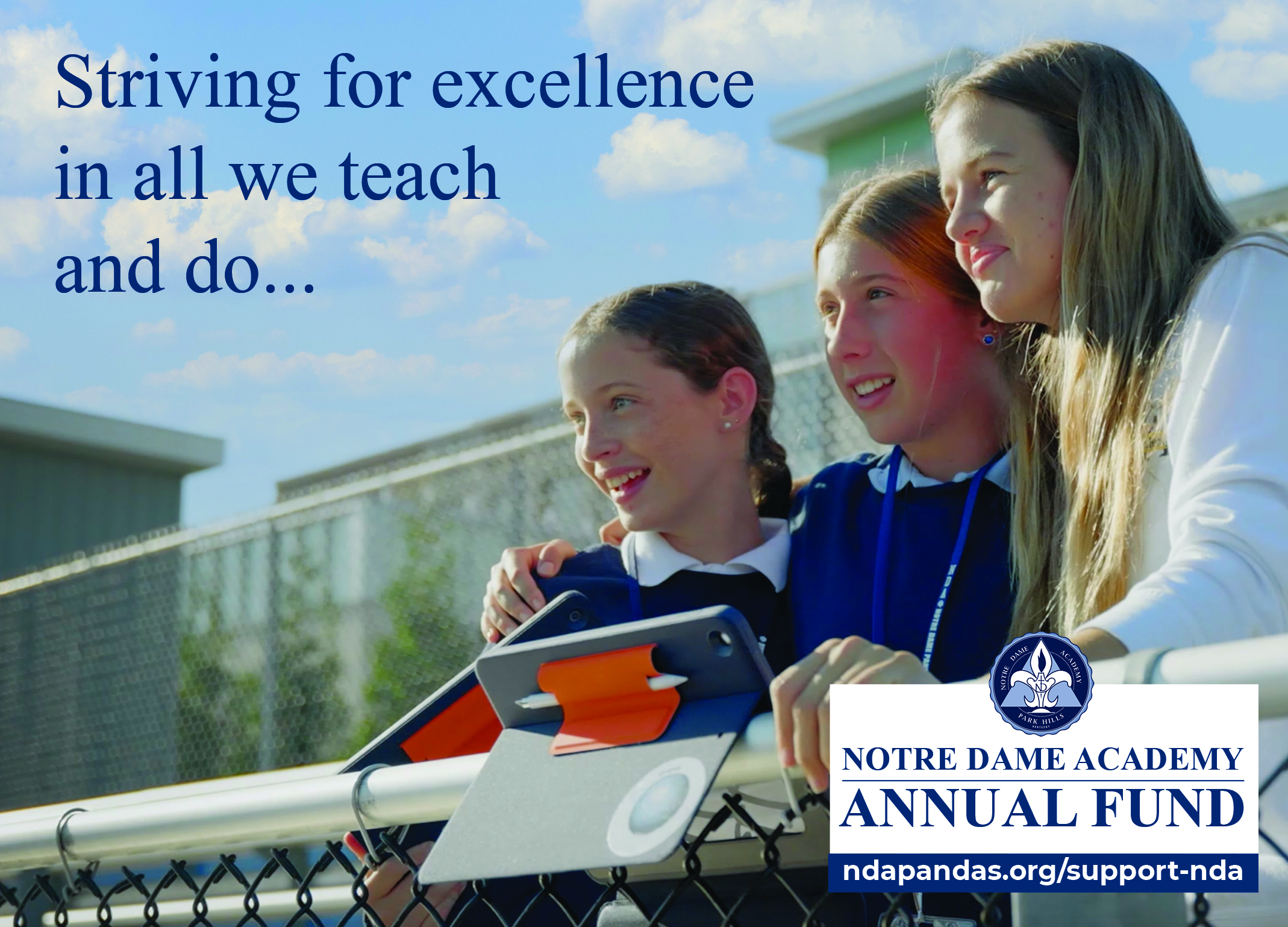 STRIVING FOR EXCELLENCE IN ALL WE TEACH AND DO
Annual Fund 2023-2024
At Notre Dame Academy, our mission of educating young women to make a difference in the world, is our guiding beacon. Since 1906 we have been striving for excellence in all we teach and do. Our Annual Fund allows us to continue this work of excellence. The Annual Fund bridges the gap of what it actually costs to educate a student here and what tuition costs. 
Our communities continued support has made it possible for generations of young women to receive a transformative education that forms who they are and helps them make a difference. 
Please consider supporting Notre Dame Academy in our mission by giving to help us offer an NDA education to all. 
To date, Annual Fund donations have bridged the tuition gap for
42 Students

To make a meaningful difference in the life of an NDA student, consider contributing to the Annual Fund today!
Make your Gift Do More with the Matching Gift Program
Thank you for supporting Notre Dame Academy.
Please take a minute to search your employer below to see if they have a matching gift policy. Some employers will double or even triple your charitable contribution!
If you have any questions or need further assistance, please feel free to reach out to the Advancement Office, at 859.292.7729.
Additional Information you may need: 
NDA's EIN: 26-0710957
NDA's Address: 1699 Hilton Dr. Pak Hills, KY 41011
NDA Advancement Phone: 859-292-7729