EMPLOYMENT - Posted 03.22.22
Technology Coordinator
Notre Dame Academy (NDA) is searching for a Technology Coordinator to assist the Technology Director in providing an effective technological infrastructure that supports the educational mission of our school.  This year-round position is responsible for supporting the technology needs of students, faculty and staff in an Apple (Macs and iPads) and Google application environment.  Duties will include troubleshooting and providing tier one support for the schools 1:1 iPad program. 
Ideal candidates will have experience in managing the use of technology in an educational or non-profit setting.  Strong communication skills, the ability to multi-task and an excellent customer service disposition is required.  Network administration, database management and website maintenance experience is a plus.  A minimum of a bachelor's degree is preferred. Salary is commensurate with training and experience.
Please submit letter of interest, resume, and salary requirements to ndahr@ndapandas.org.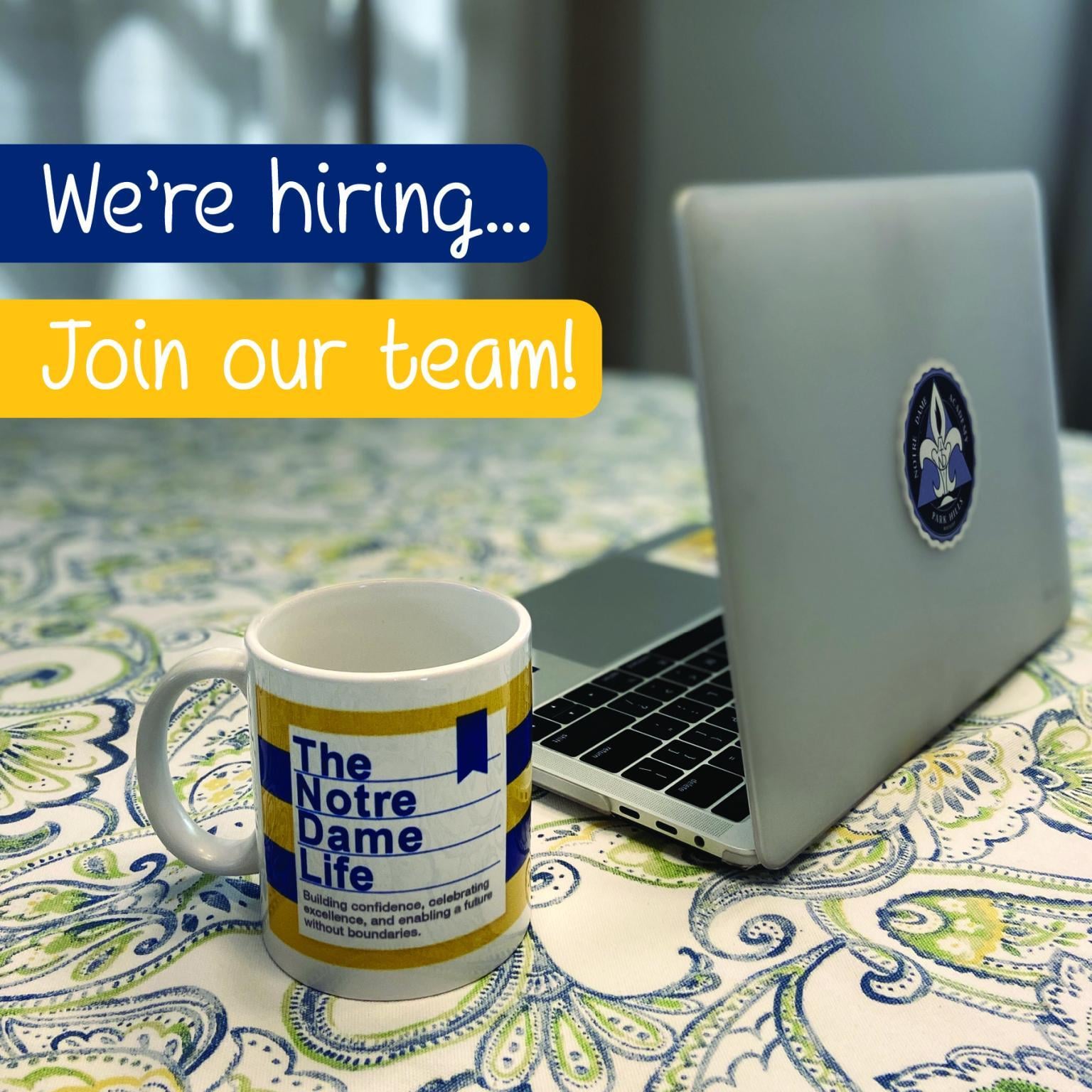 Employment - Posted 2.14.22
Full-Time History Position
Notre Dame Academy in Park Hills, Kentucky is seeking a full-time History teacher for the 2022-2023 school year. The ideal candidate will be an experienced teacher, hold a Master's degree in history, and be certified by the state of Kentucky to teach History. A concentration in US History is preferred. Notre Dame Academy is a Catholic all girls high school sponsored by the Sisters of Notre Dame. Interested candidates should submit a cover letter and resume to Jack VonHandorf at ndahr@ndapandas.org.
EMPLOYMENT
Varsity Cross Country Coach
Notre Dame Academy is looking for a Varsity Cross Country Coach for the 2022 Fall season.  This position will oversee the program and report directly to the Athletic Director. Experience at the high school level is desired. All coaches must go through KHSAA and Diocese onboarding and training once hired. Please send a letter of interest and resume to ndahr@ndapandas.org  Notre Dame Academy is a Catholic all girls high school sponsored by the Sisters of Notre Dame. 
News
Explore the latest Panda news and events