Major Events
Congratulations to our 21st Annual Women Making A Difference Recipients
Congratulations to the following 2022 Women Making A Difference honorees: Laura Gausepohl Arlinghaus '81, Kristy Franxman Dailey '01, and Jo Ruwe Terry '81. The annual award luncheon to honor these women was held on  Thursday, March 3, 2022 at the Northern Kentucky Convention Center in Covington. 
The Women Making A Difference award program, now in its 21st year, recognizes Notre Dame Alumnae who have made significant contributions to their families and their communities through service, professional, and philanthropic efforts. It honors these women for living out NDA's proud heritage and for the difference they continue to make in the world.
Click HERE to submit an online WMAD nomination form or click HERE for a printable form. For further information, please contact the Notre Dame Academy Advancement Department at 859.292.7729.
2022 Women Making a Difference Recipients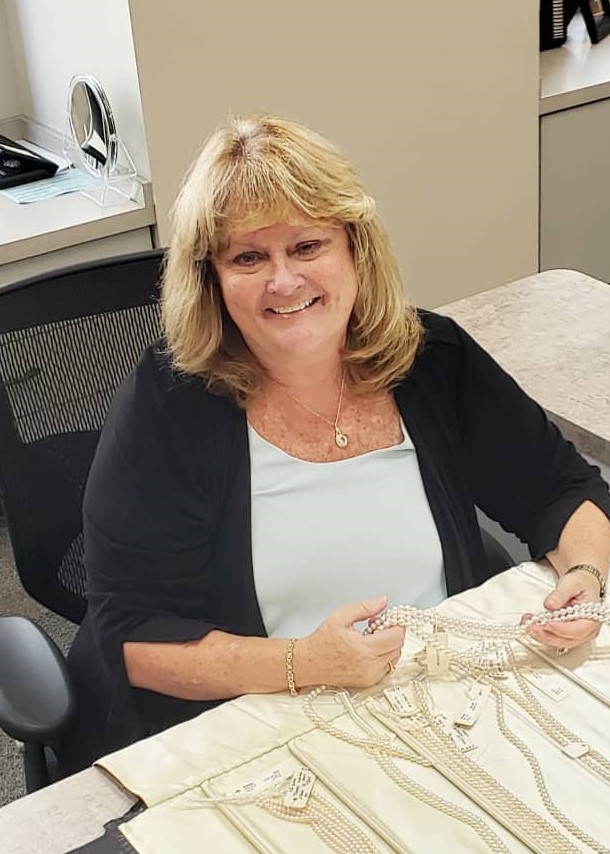 2022 Recipient
Laura Gausepohl Arlinghaus
Laura Gausepohl Arlinghaus, class of 1981, is truly a perfect example of a Christian living her Catholic faith. She lives life to serve others, and her enthusiasm inspires her family and friends to also get involved in helping others in need.
Laura is a very community and charity-minded individual, and the organizations in which she has been involved are numerous. She continues to be an active member of St. Joseph Church, serving as the Outreach Chair on the Parish Council, teaching art classes, or volunteering wherever needed. She has also served on the board for many years at the Diocesan Catholic Children's Home, and is currently serving as the HALO (Helping All The Little Ones) President, providing love and support for disadvantaged or abused children.
Laura's other philanthropic endeavors include organizing Appalachian mission trips to the Catholic Church of the Good Shepherd in Campton, KY.  Laura, her family, and friends have personally collected and delivered thousands of food items, clothing, bedding, furniture, and daily living items, to those in the impoverished Appalachian community.  Her compassionate giving and sharing with others less fortunate in the world is also evidenced by Laura's mission trips to Haiti with members of the St. Joseph's Church community. Where there is a need, she fills it. Despite some personal difficult challenges in her life including health issues and a devastating home fire, Laura has not only remained steadfast in her faith in God and the Church, she reminds all of us that even when life is at its darkest, we are still blessed.  Laura is truly a woman making a difference.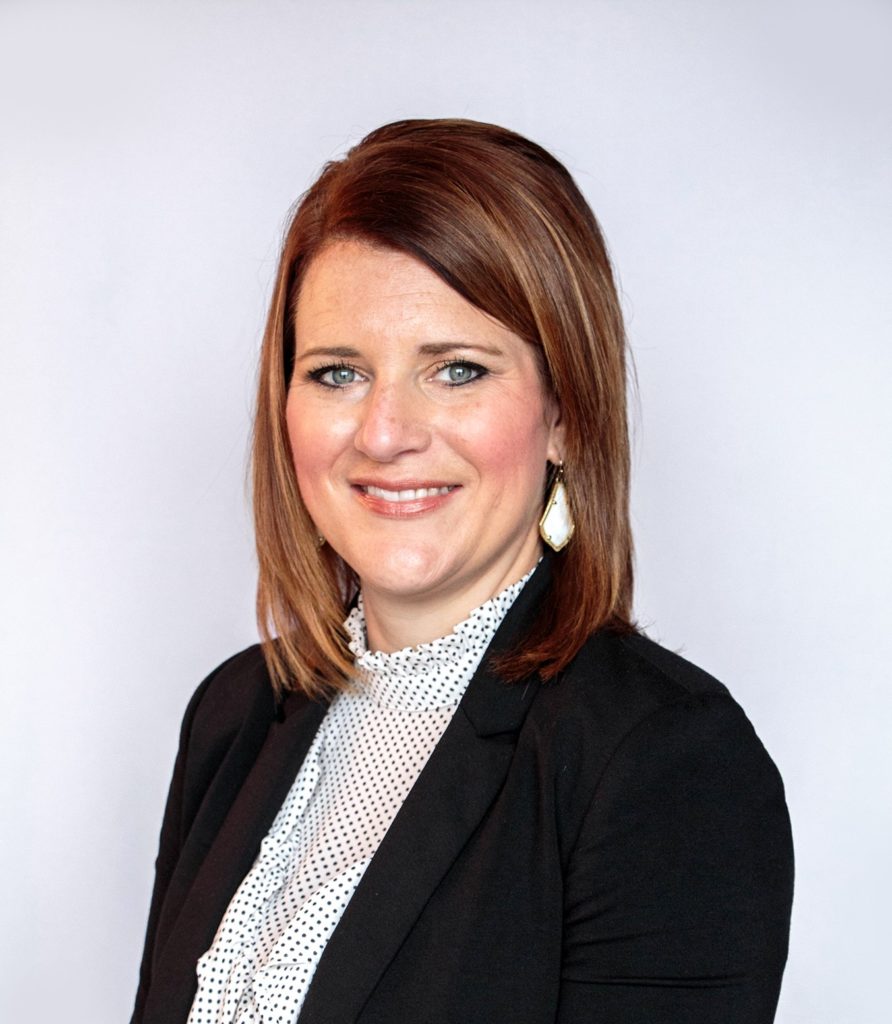 2022 Recipient
Kristy Franxman Dailey
Kristy Franxman Dailey, class of 2001, is a beautiful example of a giving, and selfless individual. Never wanting to shine a light upon herself, she works quietly to share her gifts with others. She has a strong commitment to Catholic education and believes that Catholic schools have the ability to change a child's life. She donates her time in many capacities to St. Pius X School, where her three children attend, as a parent lead volunteer. Kristy is an avid supporter of ACUE schools in the diocese of Covington. Her generosity of spirit is also evidenced by Kristy's coordination of programs and campaigns such as Go Pantry, Children's Miracle Network, and secretly provides meals, gift cards, and food to those in need.
But when Kristy read on Facebook that her NDA classmate had a baby who needed a kidney to survive, Kristy's first reaction was that she was going to "give it a shot." When people would ask her why she was doing this, her answer was, "Why wouldn't I? I am going to save a child's life. I would hope that if I were in this situation, someone would do this for my child." After countless doctor appointments, tests, prayers and waiting, she selflessly donated a kidney to Lily. Since her donation surgery, Kristy has continued to promote organ donation and mentor others through their own process of donation.
Because of her selfless desire to give and her example of true Christian leadership, Kristy is a truly a woman making a difference.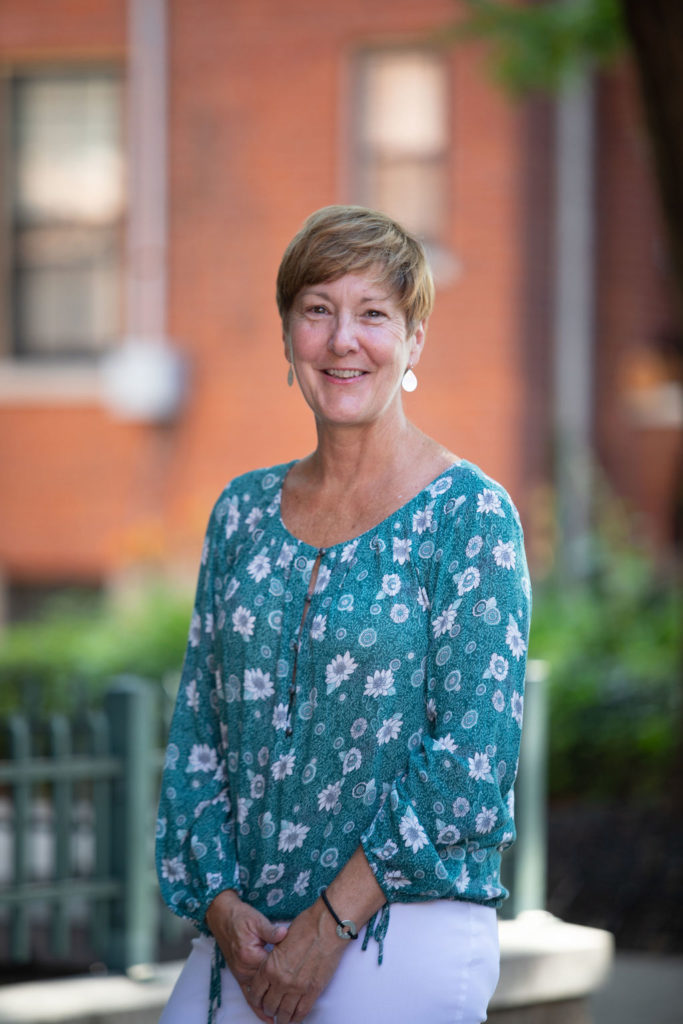 2022 Recipient
Jo Ruwe Terry
Jo Ruwe Terry, class of 1981, is a loving mother of 4 children, adoptive mother of 2, doting grandmother, a generous philanthropist, devout Catholic, founder, and previous owner of Progressive Rehabilitation, at which she was the chief clinician for over 20 years. But four years ago, Jo experienced first-hand how the effects of post traumatic stress disorder (PTSD) would change her life and the lives of her family. Her husband, Chip, despite unsuccessful treatment attempts, took his own life.
As a firefighter for the Covington Fire Department, Chip had been suffering largely in silence for far too long, battling demons in his mind due to horrific experiences that affect many first responders. Chip's death was crippling to Jo and her 6 children, but eventually, Jo's grief turned to action. She started researching about PTSD and was determined to make a difference going forward. She was ready to tackle the stigma, lack of diagnostic tools, and treatment options that have been hurdles facing those with PTSD.
She and her family founded the Chip Terry Fund, which in a short time has provided aid to over eighty individuals and families needing treatment and assistance. Whether it be classroom presentations, seminars, sharing her personal story, or traveling to other regions at a moment's notice to offer assistance and support, Jo is committed to raising awareness about PTSD in the first responder community. She makes herself available to help anyone at any time. And in the process, she is shining a light on the devastating ills of PTSD. For her unwavering dedication and her commitment, Jo Terry is truly a woman making a difference.
Our Distinguished Past Honorees
Sr. Mary Reina Arlinghaus Award Recipients
Mr. Robert Stevens – 2010 
Mr. and Mrs. Richard and Jeanne-Marie Tapke – 2013
Mr. and Mrs. William and Sue Butler- 2016
Sr. Mary Rita Geoppinger, SND- 2017
Mrs. Mary Brown- 2018
Mr. and Mrs. Mike and Beth Schuh Dempsey '77-2020