Major Events
2021 Women Making A Difference Luncheon Inspires Attendees
Notre Dame Academy women continue to make a difference to their families, their communities, and the world in which they live. This fact was clearly brought to light once again as Sister Mary Paul Ann Hanneken '50, Sister Mary Rachel Nerone '54, Sister Mary Janet Stamm '58, Annie Faragher Bennett '66, Sharon Bosch Foster '83 were honored at the nineteenth annual Women Making a Difference luncheon. Over four hundred alumnae, community and business leaders, family, and friends gathered on March 5 at the Northern Kentucky Convention Center to pay tribute to these Notre Dame Academy graduates for their significant contributions and achievements. 
Mr. Jack VonHandorf, principal, began the luncheon with a prayer. Nancy Goeke, Director of Major Gifts and Events, recognized the Diamond and Platinum Corporate Sponsors, and Dr. Laura Koehl and Mr. Jack VonHandorf then introduced each of the award honorees. The honorees were escorted to the stage by past WMAD honorees, Janet VonHandorf Schmidt, Connie Kaelin Roenker, Jan Steffen Hanser, Ruth Appel Averdick and Holly Graziani Danneman. 
Attendees at the luncheon came away with the renewed conviction that a Notre Dame education provides a strong ethic of service and dedication to others. The recipients consistently credited their dedication to serve to the education they received from the Sisters of Notre Dame and Notre Dame Academy.
2021 Women Making a Difference Recipients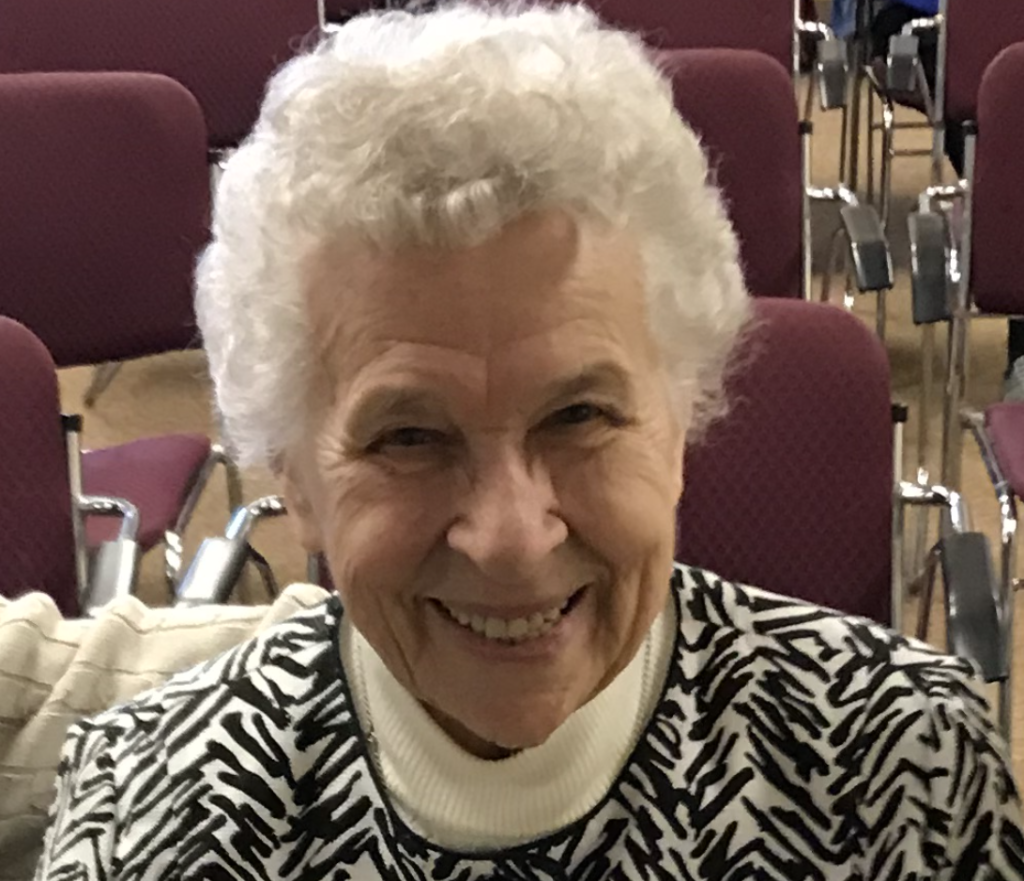 2021 Recipient
Sister Mary Paul Ann Hanneken
Sister Mary Paul Ann Hanneken SND, class of 1950, has led an exemplary life of service and dedication to others. As the fourth of five children, she entered the order of the Sisters of Notre Dame during her senior year in high school. Her father's words of advice serves as a mantra throughout her life, "Be a good Sister of Notre Dame, or be none at all." She took those words to heart. Sister Paul Ann has served in various roles throughout her life. As a second year novice, Sister began her teaching career. She has ministered as an elementary teacher at St. Joseph, Cold Spring; St. Stephen, Newport; St. Aloysius Orphanage, Cincinnati; and St. Columban in Loveland. She has also served at St. Joseph Heights as Postulant Directress, Notice Directress and Local Coordinator of the Sisters of Notre Dame. Shen then transitioned to the role of NDA Director of Admissions and just recently stepped down along side of Sister Mary Rachel as directors of the well-established work study program. As a cancer survivor, she continues to serve as an inspiration to the entire NDA community because of her strength and determination.  As she once said, "God loves all of us, so why shouldn't we love one another." For her spirit-filled life of love and service, Sister Mary Paul Ann is truly making a difference.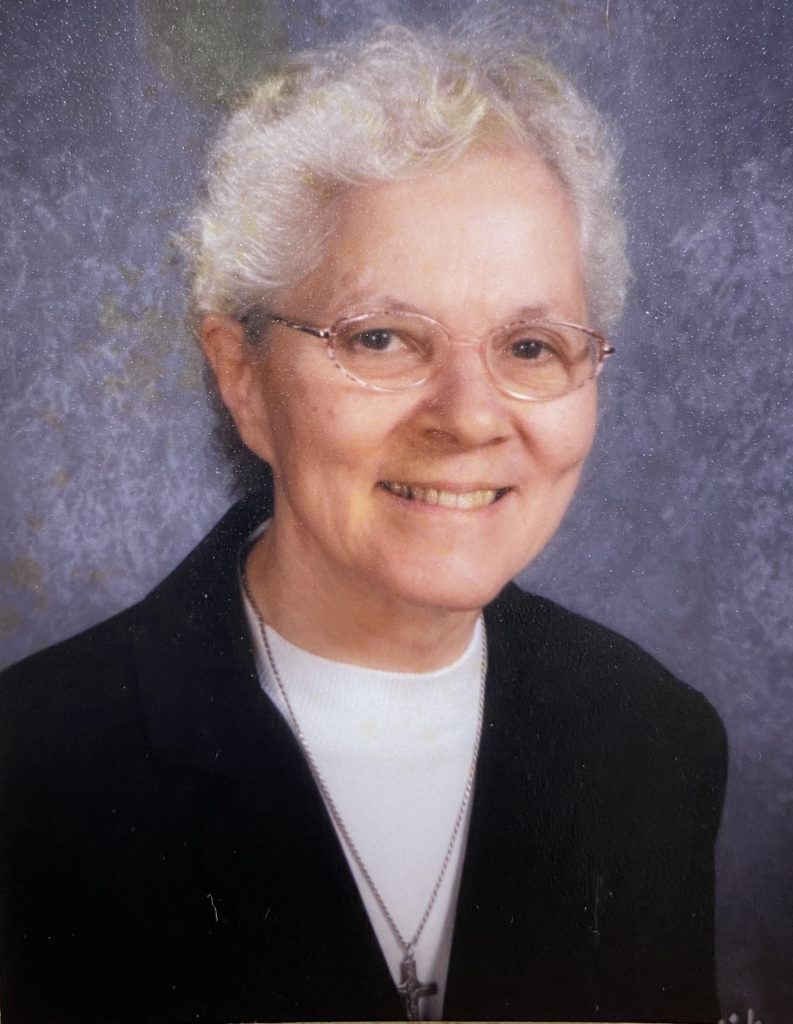 2021 Recipient
Sister Mary Rachel Nerone
Sister Mary Rachel Nerone SND, class of 1954, has led a life of unwavering service to the Sisters of Notre Dame and the entire NDA Community. Upon entering the order of the Sisters of Notre Dame after her senior year in high school, Sister Mary Rachel realized that "I must carry on His work, helping more people to know, love, and serve Him." She has been making a difference at Notre Dame Academy since 1963,  serving as an invaluable resource and faculty member. She taught math and inspired many generations of young women in her quiet and thoughtful manner. She also served as assistance principal for twenty-five years for both Sisters Virginia Ann and Rita. In addition to her years mentoring and ministering inside the classroom, Sister has worked with Sister Mary Shauna as assistant provincial to the Sisters of Notre Dame, as well as having served in the mission office as coordinator for the African mission in Uganda. After leaving the NDA classroom, Sister joined forces with Sister Mary Paul Ann and created the legendary NDA work study program. For her lifetime of service and dedication to the community of Notre Dame, Sister Mary Rachel is truly making a difference.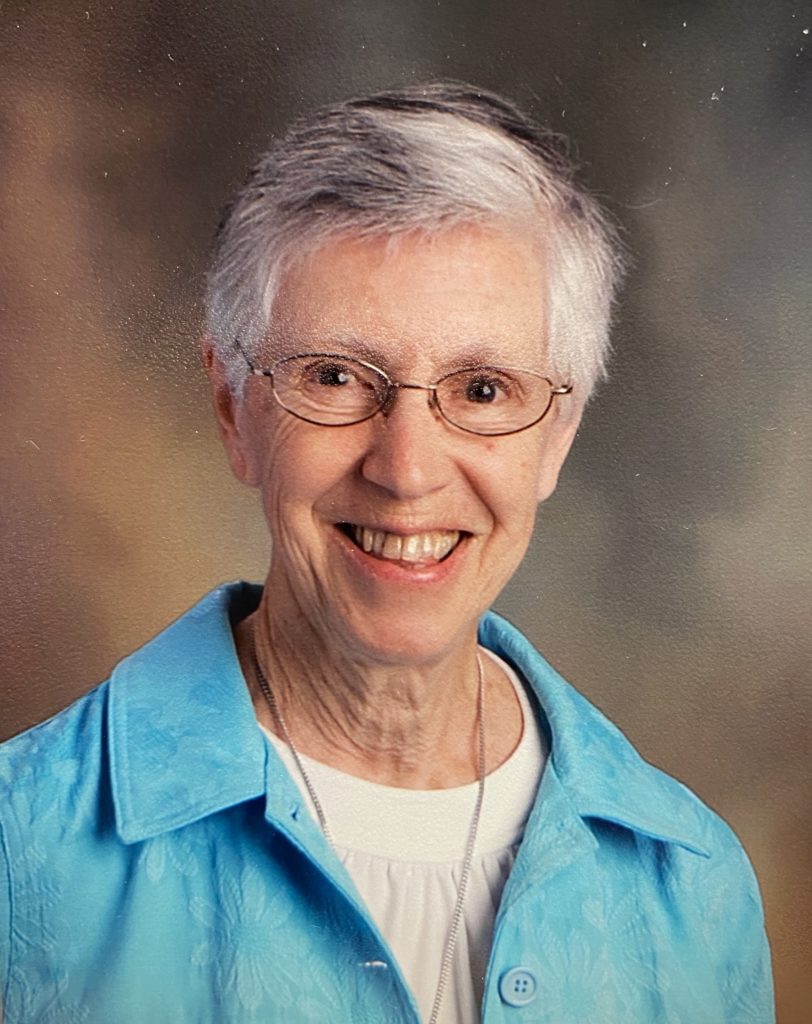 2021 Recipient
Sister Mary Janet Stamm
Sister Mary Janet Stamm SND, class of 1958, has spent her life making a difference to the local community and beyond as an educator, minister, and servant leader. In the early 1990's, Sister Janet answered the challenging call to spread God's message to people in need. She traveled thousands of miles to the continent of Africa to begin a school in a very impoverished area of the world. She assisted in overseeing the building of a convent for the Sisters, while at the same time, helped to build a complex that now has a school building and dormitories. This was all done without running water and electricity. After twenty-fives year and many challenging times, St. Julie School is now the best in Uganda. Their students are returning to the school as teachers, with some becoming Sisters of Notre Dame to carry on the work that Sister Janet helped begin there. Sister Janet continues to serve as she lives the Gospel in her local Northern Kentucky community. She can now be found with ESL families at El Centro de la Divina, tutoring at the NDA Urban Education Center, doing hospital ministry at St. Elizabeth Hospital, and working with the NDA associate program. Sister continues to spread God's goodness and make a difference in the lives of those she encounters.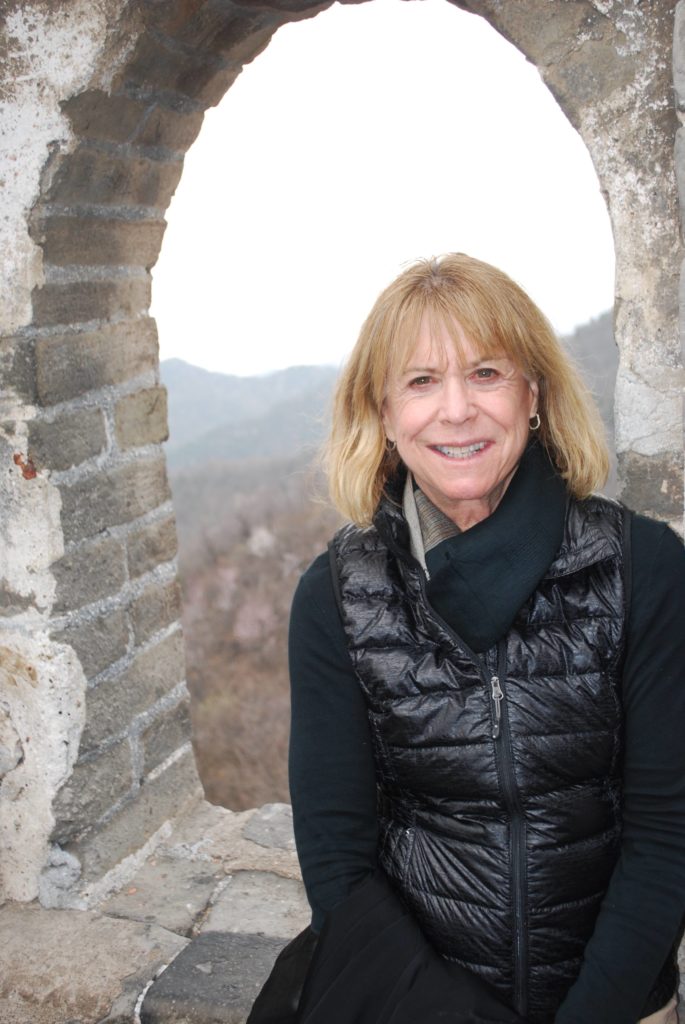 2021 Recipient
Annie Faragher Bennett
Annie Faragher Bennett, class of 1966, is a person of eternal good spirit. As a wife, mother of three, and grandmother of ten, Annie fought through a challenging battle with alcohol addition. Armed with courage, fortitude, and a deep faith in God, Annie emerged with a determination to help others fight their own battles. She realized that other women were fighting the same challenges and in 1993, found The First Step Home. This became the first facility of its kind which allowed recovering women to bring their children (up to the age of 12) with them during their recovery period. From its humble beginnings, First Step Home now has 67 sober supportive housing beds, 16 residential treatment beds, 12 buildings and has provided treatment to thousands of women and their children. Now retired, Annie continues to serve on First Step Home's Advisory Board and remains active in the recovery community. Annie also lends her time and talents to their Program Committee, and provides clinical supervision to their recovery program staff. Annie is truly a woman making a difference and benefits from witnessing the power of God's love in her life and the life of others.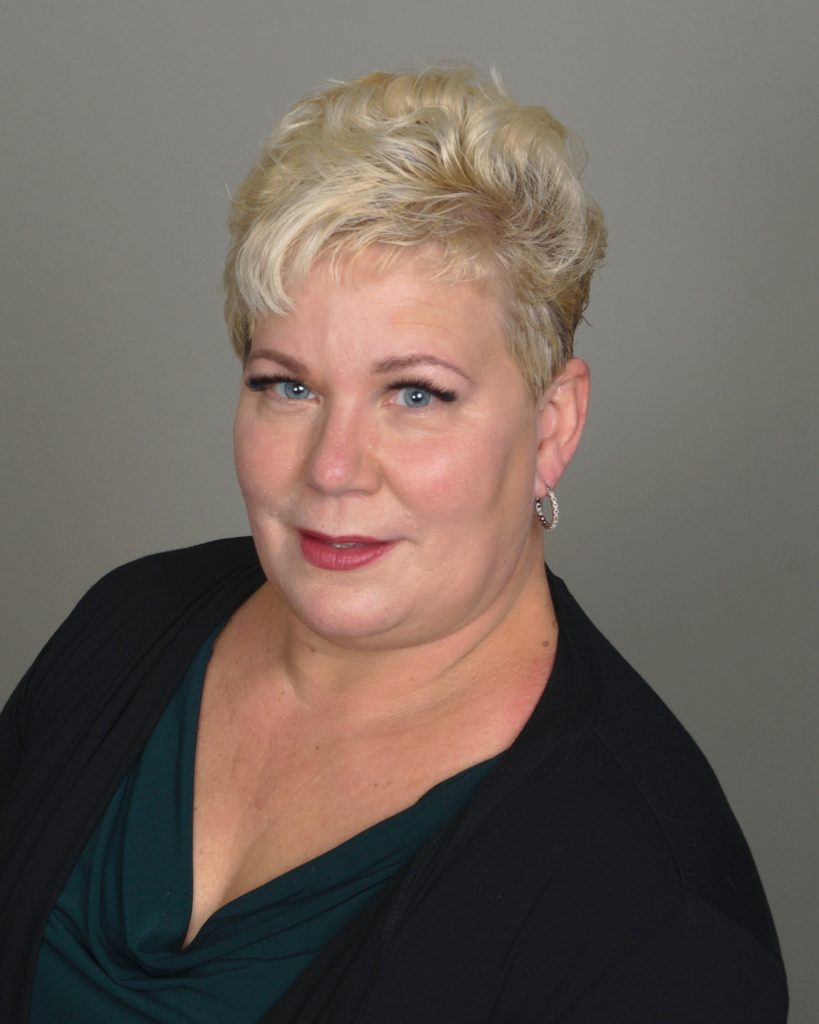 2021 Recipient
Sharon Bosch Foster
Sharon Bosch Foster, class of 1983, has made a difference in the lives of others for generations. While living in Louisiana with her young family, she experienced the tragic loss of her seven year old son, Nate, from a brain tumor. She and her husband subsequently founded a karate school in his honor, with afterschool and weekend programs for children. Since then, Sharon and her family moved to Cincinnati and her world opened up to her. As an employee of 5/3 Bank, what began as a part-time job, soon became a vocation for Sharon. The time she spent with her clients allowed her to realized that there was a great need for someone to become an advocate for seniors and persons with disabilities who simply couldn't handle their own finances. This led her to found SMS, Support Management Solutions. From the beginning, Sharon has been personally invested in the lives of her clients. Whether they be widowed senior citizens, clients with addictions, nursing home residents, or those suffering with disabilies which prohibit their ability to manage their own affairs, Sharon treats each individual with the care and respect they deserve. For the dedication and service she shows to the marginalized and impaired, she is truly making a difference.
Our Distinguished Past Honorees
Sr. Mary Reina Arlinghaus Award Recipients
Mr. Robert Stevens – 2010 
Mr. and Mrs. Richard and Jeanne-Marie Tapke – 2013
Mr. and Mrs. William and Sue Butler- 2016
Sr. Mary Rita Geoppinger, SND- 2017
Mrs. Mary Brown- 2018
Mr. and Mrs. Mike and Beth Schuh Dempsey '77