Major Events
2020 Women Making A Difference Luncheon Inspires Attendees
Notre Dame Academy women continue to make a difference to their families, their communities, and the world in which they live. This fact was clearly brought to light once again as Connie Kaelin Roenker '68, Peggy Murphy Barker '84, and Holly Graziani Danneman '92 were honored at the nineteenth annual Women Making a Difference luncheon. Over four hundred alumnae, community and business leaders, family, and friends gathered on March 5 at the Northern Kentucky Convention Center to pay tribute to these Notre Dame Academy graduates for their significant contributions and achievements. In addition to the WMAD honorees, Mike and Beth Schuh '77 Dempsey were awarded the Sister Mary Reina Arlinghaus Service Award.
Mr. Jack VonHandorf, principal, began the luncheon with a prayer. Nancy Goeke, Director of Major Gifts and Events, recognized the Diamond and Platinum Corporate Sponsors, and Denise Bowman, Development Director, introduced the Women Making A Difference Service Grant. Dr. Laura Koehl and Mr. Jack VonHandorf then introduced each of the award honorees.
Attendees at the luncheon came away with the renewed conviction that a Notre Dame education provides a strong ethic of service and dedication to others. The recipients consistently credited their dedication to serve to the education they received from the Sisters of Notre Dame and Notre Dame Academy.
2020 Women Making a Difference Recipients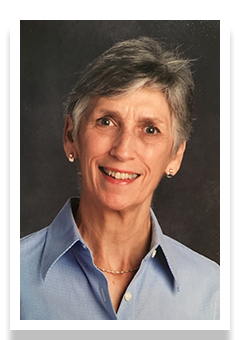 2020 Recipient
Connie Kaelin Roenker
Connie Kaelin Roenker, graduate of 1968, has played a significant role in the life and education of Notre Dame Academy students for over thirty-five years. Throughout her renowned career, Connie has embodied what it means to be a master teacher. She is a true educator and has worked hard to uphold and keep Notre Dame Academy true to itself.  She believes in the power of a Notre Dame education and has worked tirelessly to get this message across to students and co-workers alike. Throughout the years, Connie has been actively involved and supportive of the NDA Outreach Service Program, planning service retreats for the faculty, organizing school-wide drives and collections, and chaperoning students on yearly mission trips to Harlan, KY. In the classroom, Connie was completely dedicated to her students. She effectively taught them all, and treated them all, with the dignity they deserved. She selflessly worked with students before, during, and after school until they "got it". Over the years, Connie has dealt with many challenges, including the sudden death of her parents, her own health issues, and recently the death of her husband, Jerry. Throughout all this, her faith has been at the center of her life, making it possible for her to survive, and even thrive. Connie now continues her service to others through her substitute teaching at NDA, as well as being an active volunteer at Anderson Mercy Hospital. Connie truly deserves to be called a Woman Making A Difference.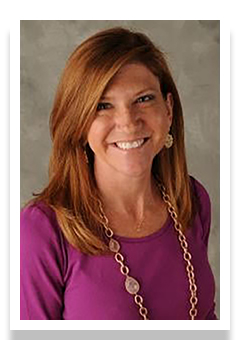 2020 Recipient
Peggy Murphy Barker
Peggy Murphy Barker, class of 1984, has distinguished herself as one of the region's finest attorneys, litigator, and business lawyer. After having successfully passed both the Kentucky and Ohio Bar Exams, scoring in the 100th percentile on a portion of the Ohio Bar Exam, she excelled in her work at the expanded role as Partner at Kohnen & Patton. There she successfully built a clientele and served them with distinction.  After several years, Peggy then challenged herself to take the newly formed Vice President of Human Resources for over 3,000 employees at Maxim Crane Works. Her servant leadership style enables her to be accessible to all employees, believing that her role is to serve. When called upon to serve outside of her work environment, Peggy eagerly accepts. She is a true champion for children. For the past ten years, she has supported the Northern KY Children's Advocacy Center, which provides services for abused children. She has also served on the Make-A-Wish Foundation board, caring deeply about children with cancer and other serious and terminal illnesses. She also served with 4C For Children, a non-profit that provides support and education for less fortunate caregivers of children so they can excel in school and have promising futures. Peggy can also be found volunteering in her son's classrooms at Summit Country Day, or chairing various Parent Association fundraisers. Peggy goes over and beyond for these and other causes that are special to her and her family.  She finds great joy in connecting people to each other professionally and personally. She continues to make a difference in our local community and beyond.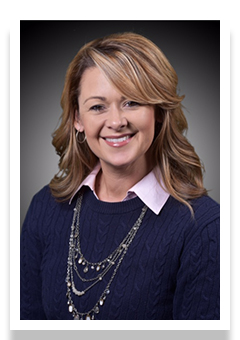 2020 Recipient
Dr. Holly Graziani Danneman
Dr. Holly Graziani Danneman, class of 1992, truly embodies what it means to be a woman making a difference. Following her graduation from NDA, Holly graduated magna cum laude from Xavier University and then received her medical degree from the University of Kentucky of College of Medicine in 2000. As a physician, Holly has served the Northern Kentucky community in a variety of roles: family practice physician, emergency room doctor, and hospitalist. She has been recognized the past two years by Cincinnati Magazine as a Top Doctor in our region. Most recently she has transitioned to academic medicine as the Assistant Director of the St. Elizabeth Family Medicine Residency, as well as accepting the position as an Adjunct Professor in helping to establish the UK College of Medicine Northern-Kentucky campus. In addition to her professional responsibilities, Holly has always found time to serve and give back to the community, whether it be as a mentor and resource for medical students, serving on the board for Go Pantry, or helping at NDA or other schools which her children attend.  As a dedicated mother of six children, she prioritizes her family first, often having to work long hours or weekends to get more time with her family. She and her husband, Jim, have taught their children to be Christian leaders with servant hearts. With any project she decides to tackle, she involves her children and emphasizes to each of them the importance of service. Holly is truly a woman making a difference.
Our Distinguished Past Honorees
Sr. Mary Reina Arlinghaus Award Recipients
Mr. Robert Stevens – 2010 
Mr. and Mrs. Richard and Jeanne-Marie Tapke – 2013
Mr. and Mrs. William and Sue Butler- 2016
Sr. Mary Rita Geoppinger, SND- 2017
Mrs. Mary Brown- 2018
Mr. and Mrs. Mike and Beth Schuh Dempsey '77