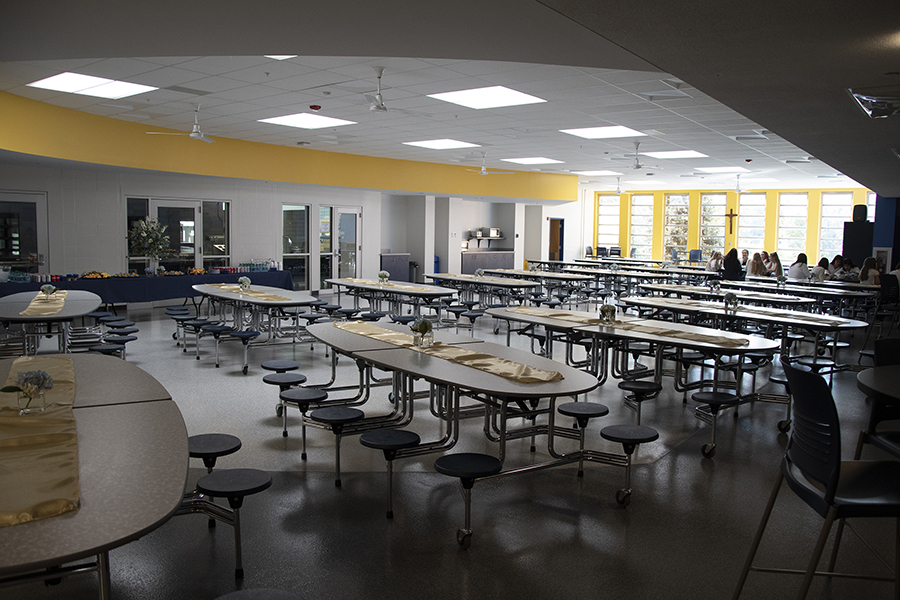 Food At NDA
Enjoy Eating Lunch in the Longshore Dining Hall!
A hot lunch and salad bar will be available for purchase each day. There are many a la carte items available for purchase at the same time.
Click on main entree in the calendar below to see the rest of the day's meal.
PayPams Information
This is an online service giving parents the opportunity to follow their daughter's cafeteria accounts and make payments. Parents must enroll students by August 31. By joining PayPams, you will be able to:
Pay Now – Pay for your child's meals from the convenience of your home or office 24/7.
Account Balance – View your child's meal account balance.
Automatic Payments – Schedule automatic payments based on account balance.
Email Notification – Receive low balance email reminders.
Cafeteria Purchases – View a report of daily spending and cafeteria purchases.
View Menu – View the menu of your school's cafeteria.
To join "PayPams" you will need your daughter's student/ID number and a current email address. Click the link below to access the PayPams website to set up your Notre Dame Academy cafeteria account.
If further assistance is needed, Mrs. Karen Brungs, the Cafeteria Business Manager, will be glad to help. Mrs. Brungs can be contacted at 859-292-1856 or email brungsk@ndapandas.org.
Deposits may also be made to the student accounts by either check or cash and placed in an envelope with student name and student/ID number. A box is located in the front school office for these envelopes.
News
Explore the latest Panda news and events