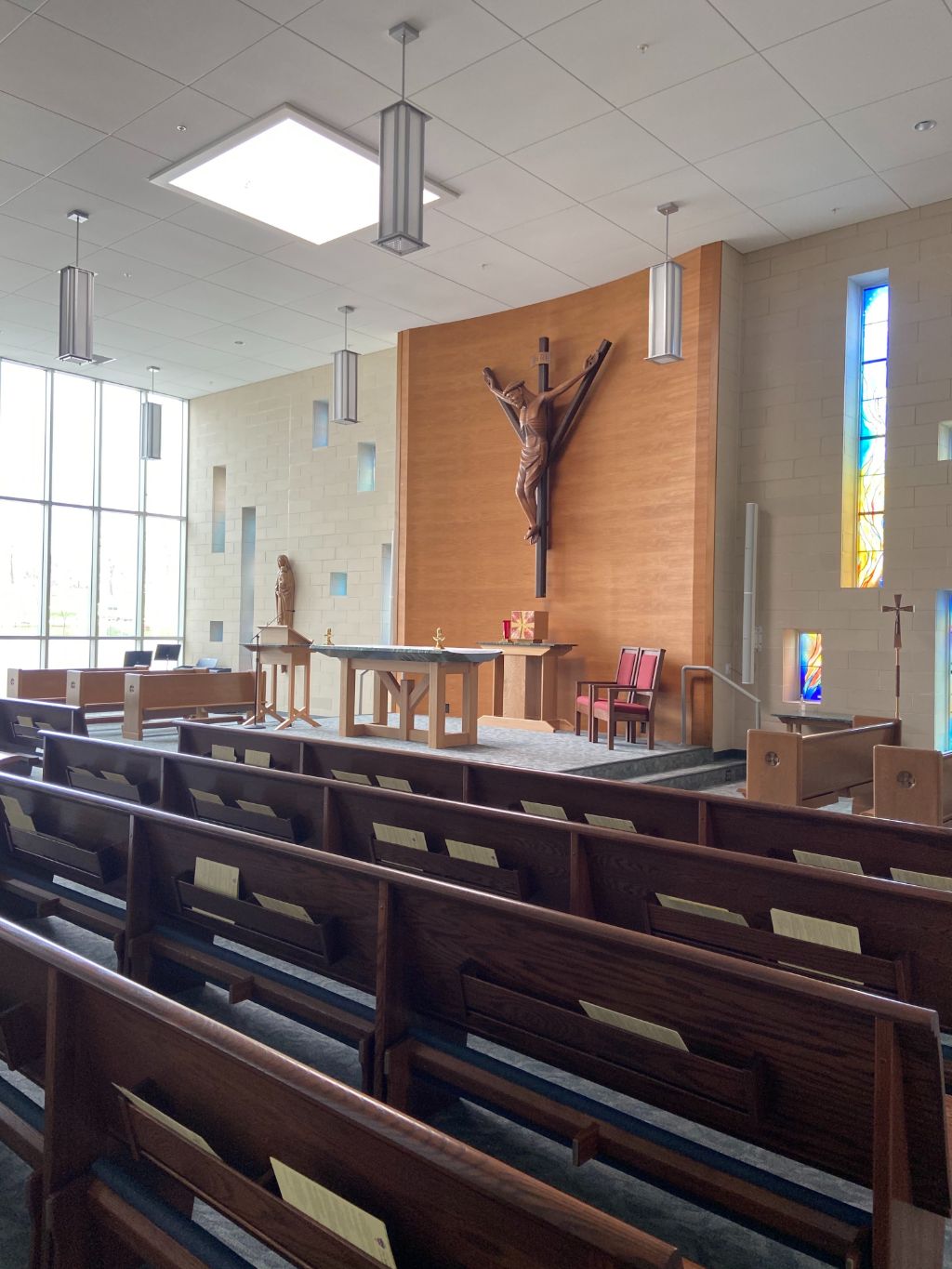 Spiritual Life At NDA
Retreat Information
Freshmen Retreat: This retreat took place in October and was focused on Encountering Christ.  The day of reflection included small groups, witness talks, Lectio Divina, and mass.
Sophomore Retreat: This retreat took place in December and was led by a group of seniors.  The retreat focused on Connecting with Mary by exploring her attributes such as: joy, faithfulness, service and trust.   The day included a service project, games, reflection time, a trust activity and prayer with the Sisters of Notre Dame. 
Junior Retreat: This year our juniors selected one of 4 retreats to attend.  Each retreat had a different theme that drew them into reflection.  Retreat #1 was a pilgrimage retreat to various local churches to explore the beauty and spirituality of those places of worship.  Retreat #2 was an Advent retreat that focused on advent traditions within the church and how we use them to prepare for Christmas.  Retreat #3 was focused on the 3 Theological Virtues of Faith, Hope and Love and who we live these out in our daily lives.  Retreat #4 is centered around Pope Francis'  encyclical, "Laudato Si" and how we experience God in nature and our responsibility in creation. 
Senior Retreats:   Seniors take part in one of 3 retreats that take place at St. Anne's Retreat Center in Melbourne,KY.  The first retreat took place in October, the second in January and the third will take place in February. 
News
Explore the latest Panda news and events