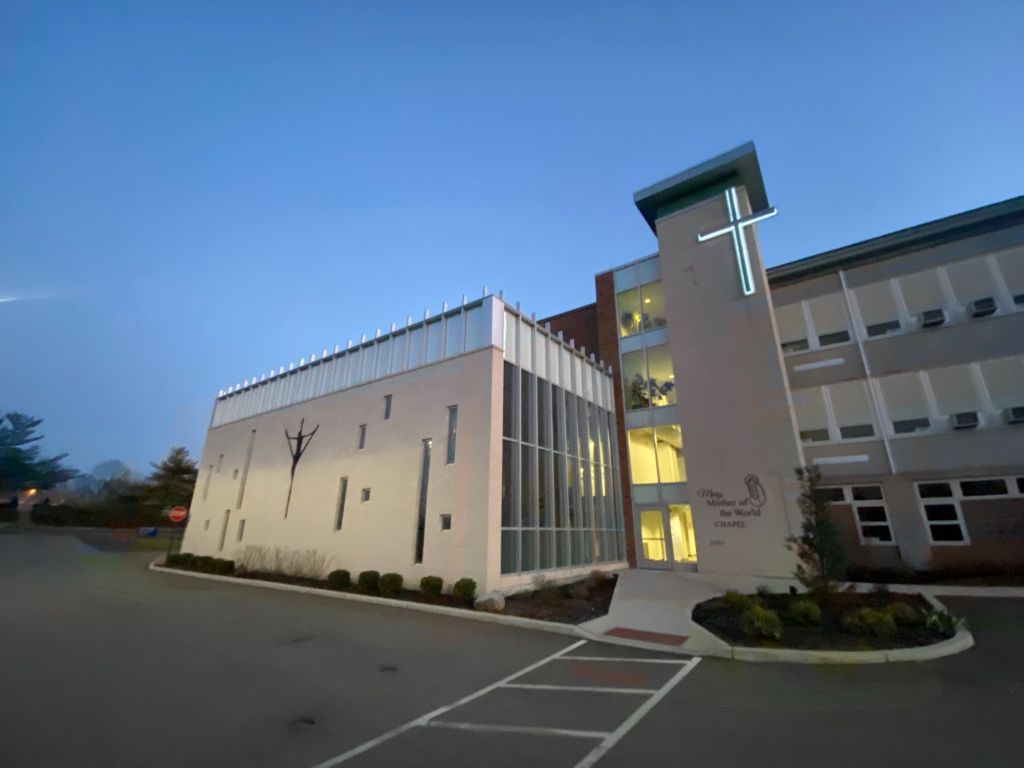 Spiritual Life At NDA
Our Campus Chapel
Mary, Mother of the World Chapel was dedicated on March 30, 2019 and is open to our students on a daily basis.
A decade of the Rosary is prayed every Monday morning at 7:45 a.m. and many of our students find this to be a great way to start their day.
We celebrate Mass on most Tuesday, Thursday and Friday mornings at 7:20 am.
Reconciliation will be offered each Tuesday during Panda Prime Time.
News
Explore the latest Panda news and events