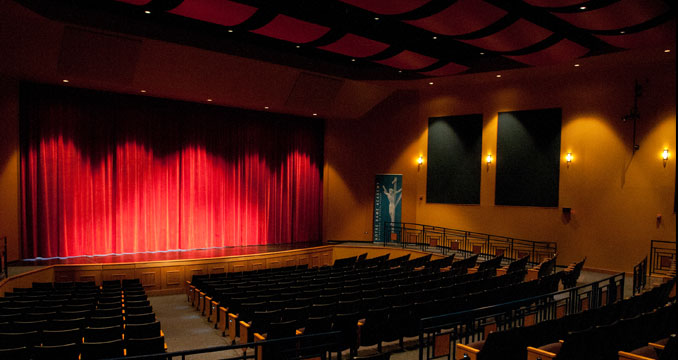 Arts
Performing Arts Center
In 2010, through the efforts of the Making a Difference…Embracing our Future campaign, Notre Dame Academy built a 425 seat theater for plays, classes and community productions. The Frances Kathryn Carlisle Performing Arts Center is a beautiful addition to the NDA campus and we are fortunate to have such a state-of-the art theater in our school.
Performances
Ticket Information
Tickets may be purchased for individual shows or Season Tickets are available for purchase at any time throughout the school year.
Tickets for individual shows go on sale to the general public one month prior to the show's opening.
Tickets are $12.00 for adults and $5.00 for students and senior citizens.
Facility Usage
For information regarding Facility Usage, please contact Mrs. Leanne Kirn at kirnl@ndpandas.org or 859.292.1827. 
News
Explore the latest Panda news and events