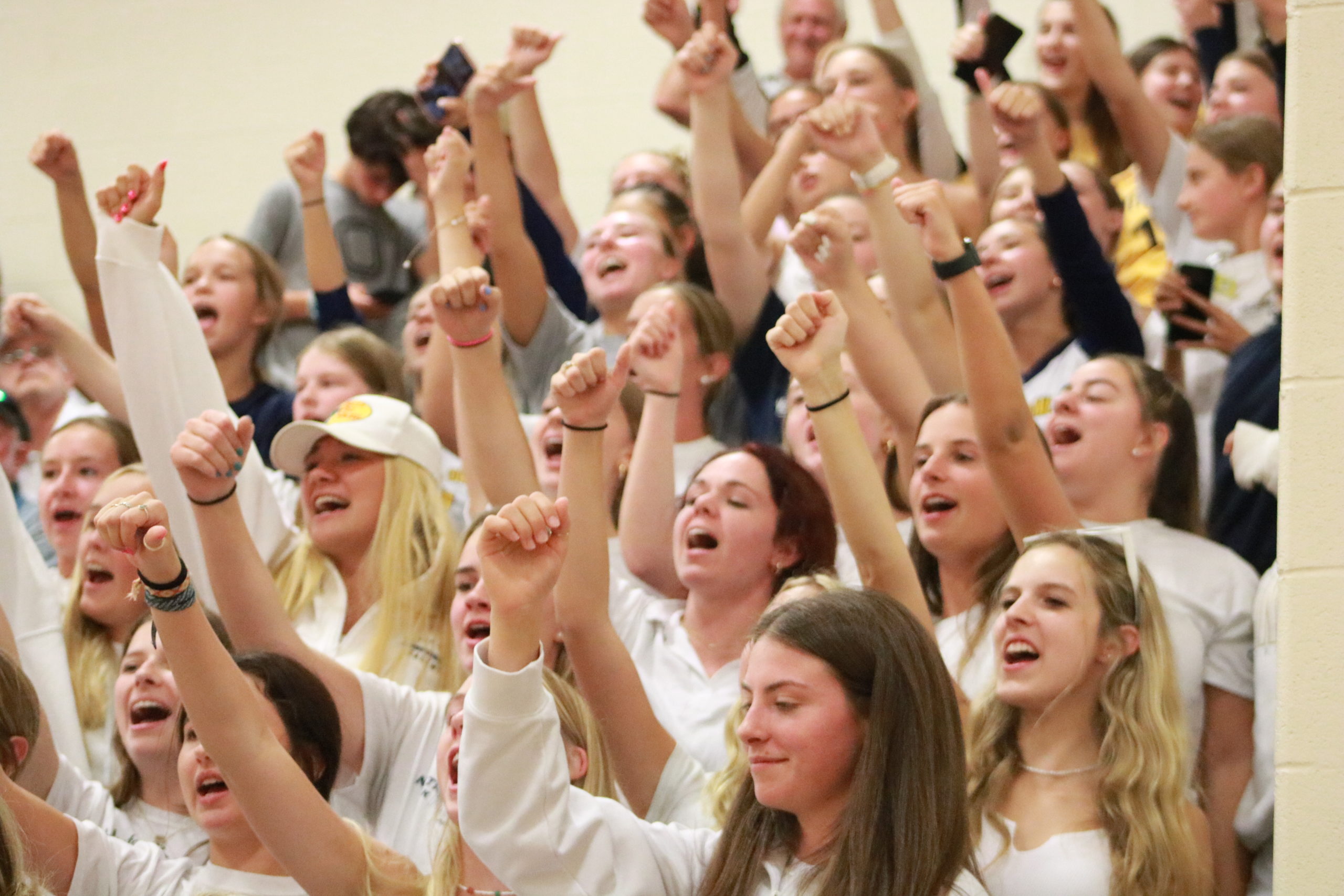 Student Life
Welcome to The Notre Dame Academy Life!
Notre Dame Academy is committed to preparing students not just for college and a career, but also for success in life. We uniquely do this by building confidence, celebrating excellence and enabling a future without boundaries.
Notre Dame Academy is a school full of energy and our students are the sparks of that energy through their involvement at NDA. In addition to a challenging academic program, Notre Dame Academy students are offered a multitude of co-curricular opportunities. The Notre Dame Life includes the opportunity to participate in community service, nearly thirty clubs and organizations, fine arts, performance arts, a first rate athletic program including intramurals, and many annual NDA events.
The life of a Notre Dame Academy student encompasses service, leadership, skill building, and spirituality. Getting involved enables our students to find friends with similar interests and experiences, gain and exercise leadership skills, and discover new passions and abilities.
As a school rooted in the Catholic tradition, spirituality is at the heart of a Notre Dame education. Students at NDA are provided with many opportunities for spiritual growth and reflection. They frequently attend Mass, participate in our morning rosary services, and are offered the opportunity for receiving the sacrament of Reconciliation as well as attend an annual retreat.
Our service program at Notre Dame Academy puts Gospel values into action. Through our service efforts with approved social service agencies, schools, and organizations, students become socially aware servants of Christ. They quickly learn the significance of making a difference in the lives of others and become part of the legacy of NDA students and graduates who carry their experiences beyond their years at Notre Dame.
Notre Dame Academy is dedicated to providing a holistic education to the young women of our community that develops their God given gifts and prepares them to be life long learners. That's the Notre Dame Life!
News
Explore the latest Panda news and events