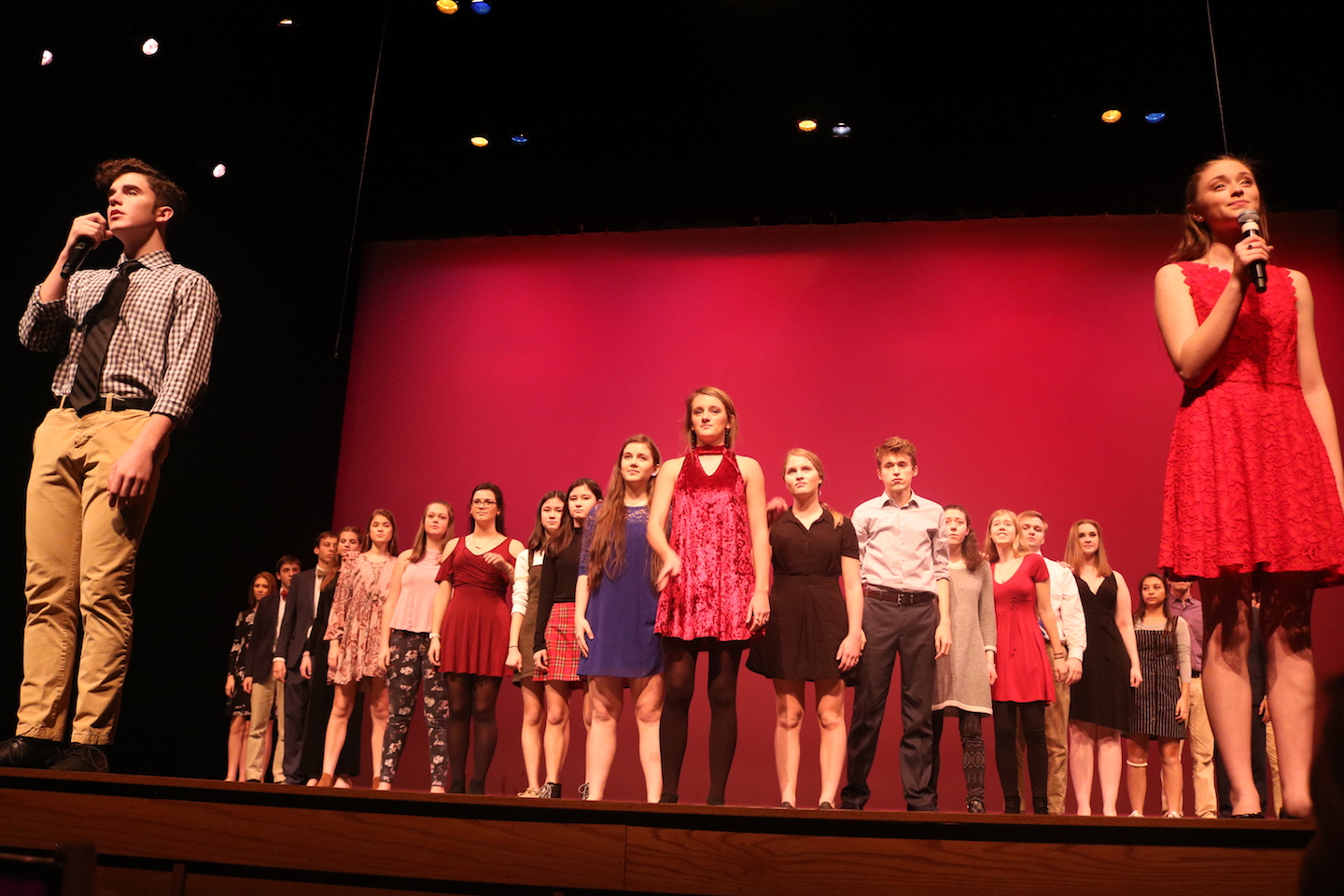 Alumnae Events
NDA/ CCH Theatre Alum Cabaret
The 2019 NDA-CCH Theater Alum Cabaret was a huge success! The show consisted of alumnae and current students that performed, sang, and danced. We even had alums running the tech for the show! The audience loved seeing our alums back in the spotlight again! Thank you to Ann Moore O'Hara '79, Jennifer Batshoun, Liz Voto, Beth Hummeldorf, and Amy Rothfuss Cauthen '83 for their time and effort in making this day happen! Photo credit to aluma Krista Scully Esmeier '78.
NDA Panda Perk Events
We have had two more successful Panda Perk Events this fall. Thank
you to NDA alumna, Lori Hickey Gray '88, for opening up Pure Barre
Fort Wright to all our alums for two weeks of classes. Thank you to
another alumna, Lesley Harper Hugo '86, for opening her wine bar and
tap room to all NDA alumnae.
Panda Perk Event at Grainwell Market Boutique
In May 2018, we had another successful Panda Perk Event! Thank you to everyone that came and made it a fun evening! We would like to thank alum sisters Melyssa '07, Michele '08 and Christine '09 Kirn for opening up their Grainwell Market boutique to fellow alumnae.  Alums enjoyed the discount and drinks while catching up with friends! 
Be on the lookout for our next "Panda Perk" event where you will find some sort of special benefit for being an NDA alumna. Whether it's an opportunity for admittance to an exclusive event or a chance to save money, if you see the Panda Perk logo, you know it is something special just for you! If you, or an NDA alumna you know, are interested in hosting a Panda Perk event, please reach out to Monica Ginney, Alumnae Relations Coordinator, at 859-292-1852.
There is no news at this time.