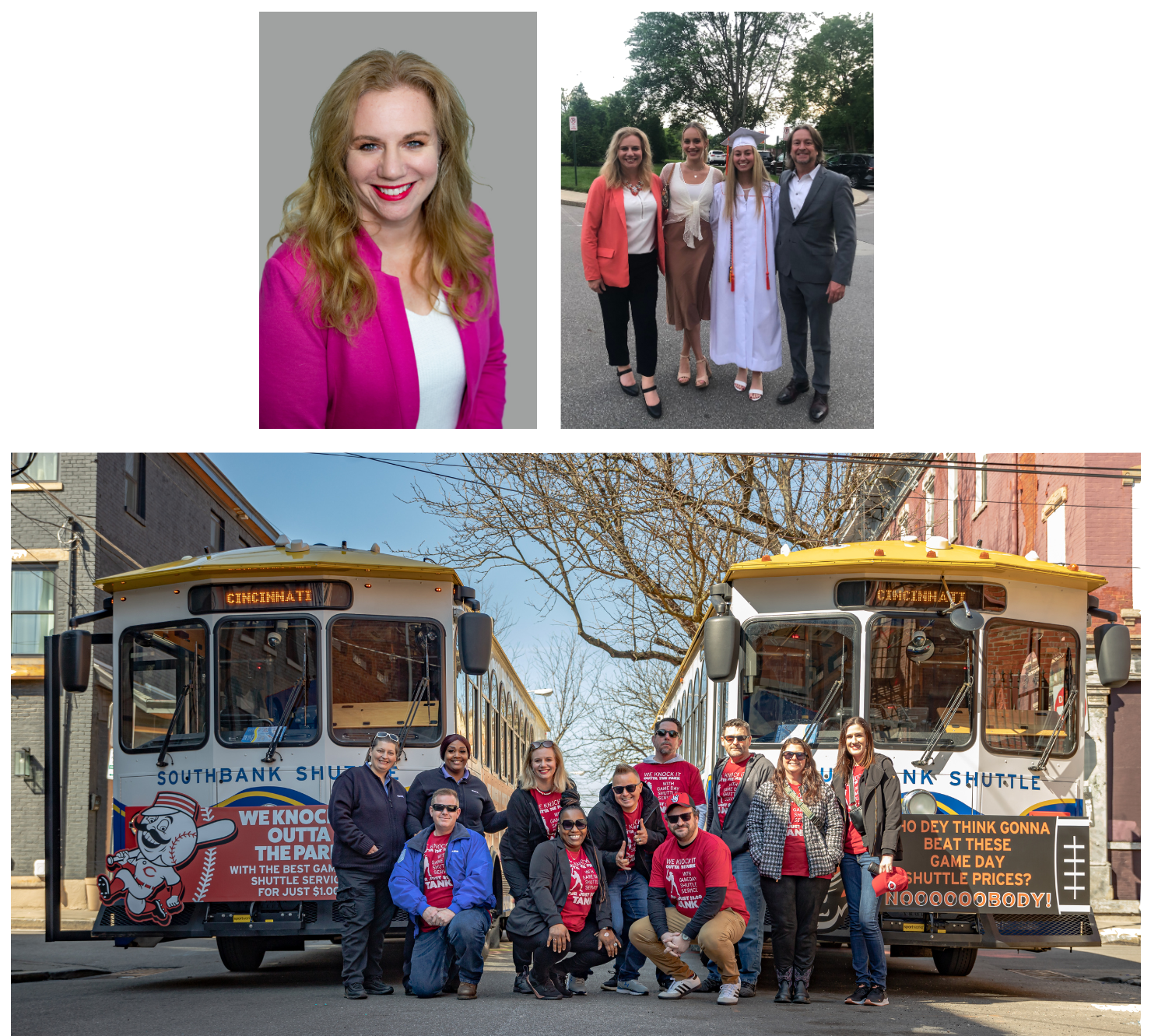 Class of 1991
Gina Shipley Douthat
Name: Gina (Shipley) Douthat
Graduation Year: 1991
College Attended: Northern Kentucky University
College Graduation Year: 1995
Job/Career: General Manager – TANK
Is your current occupation what you have always wanted to do?
No!  I went to college to pursue a degree in Journalism.  While in school, I worked several internships that led me toward a path in marketing and non-profit work.  I have always wanted to work in a career where I can make a difference in people's lives, be challenged every day and be constantly motivated and interested in trying new things.  I've found that sweet spot in my job at TANK.
What has been the biggest influence on your life and choices you have made? 
My willingness to be open to opportunities and being intentional about what I am and am not willing to do.  Over the years, I turned down many opportunities that were not right for me or were not right at the time, due to my desire to balance family life and career.  At other times, I said yes to an opportunity that didn't make sense in a conventional way, but was absolutely the right decision for me at the time!
How has NDA helped shape you to be where you are today?  
The idea of empowering women to make a difference was one that was shaped during my time at Notre Dame Academy.  And the idea that women and girls are strong and fearless leaders was modeled every day in the classroom.  With an NDA foundation, I have always believed that I can do anything I am willing to work for!  As a mom, I have carried on the tradition – both of my daughters graduated from all-girls Catholic High Schools close to my home on the west side of Cincinnati.
How have you made a difference in your community through professional, family, or community service?
At TANK, we serve people in the community every day.  We provide an essential service for people that need transportation and enable independence for people that need support. Transportation is a barrier for a lot of people in our community – once you take that barrier away, people can work, attain an education, take care of their health and do all kinds of things that make their life better.  As the General Manager, it's my responsibility to make sure that we are serving the community in the most effective ways possible and educating our community about the service we provide.
What advice or wisdom do you have for the current students of NDA?
Stay open to opportunities and trust yourself and your abilities!  Don't doubt that you can do hard things.  And a career can be such an enriching and rewarding part of your life, if you're doing work that makes  you feel good and inspired.
CONGRATULATIONS NDA Class of 2023
Welcome New Alumnae
The Class of 2023 was offered $18.8 million in the form of direct scholarships and grants and 60% received half tuition or more in scholarships at the institution she plans to attend. Members of the class of 2023 performed 8,985 hours of service in four years at Notre Dame Academy. 
Taelyn Chelsea Ackley
Sophia Marie Anderson
Grace Anne Autry
Elizabeth Rose Barton
Maria Elizabeth Bishop
Caroline Furey Boehmer
Brynne Anne Bolger
Emily Alexis Braun
Jillian Marie Bricking
Ella Claire Brocker
Charlotte Bruns
Alexandra Marie Cain
Lindsey Jean Carothers
Elizabeth Gar Lai Chun
Megan Mei Yung Chun
Kennedy Lynn Clark
Chelsea Catherine Collins
Zoe Faith Collins
Caroline Marie Colvin
Jaden Rose Conner
Isabelle Jo Cook
Evelyne Olivia Cusumano
Victoria Dolores Danneman
Lucy Elizabeth Dickman
Taylor Elizabeth Diebold
Isabella Rose Dinkens
Elizabeth Marie Duffy
Kaylee Marie Elliott
Gabrielle Ruth Epplen
Rachel Teresa Finke
Samantha Lauren Flowers
Jaiden Maria Ford
Aziza Louise ForgielAdele Marie France
Hailey Kate Fullenkamp
Alexandria Mene Gardner
Frances Elizabeth Gartner
Monica Elizabeth Geiman
Kate Ainsley Graves
Ellie Catherine Greenwell
Kiely Jane Maria Greis
London Marie Griffin
Alexandra Suzanne Hansen
Abigail Grace Hardin
Kendall Elaine Hemsath
Katrina Maria Hillebrand
Anna Marie Hillenbrand
Kayla Madison Hostetler
Noelle Elizabeth Hubert
Ava Marie Hundemer
Emily Rose Ink
Ava Elizabeth Jacobs
Karissa Beth Janiszewski
Natalie Justine Janzaruk
Allison Kathleen Jones
Ava Marie Jones
Meredith Ann Jones
Sarah Dolores Jones
Taylor Elisabeth Jones
Addison Kahlig
Kira Louise Kent
Brianna Isabella Klaene
Abigail Jane Klesa
Leah Elizabeth Kokocinski
Caroline Rose Kramer
Jada Reece Kramer
Lainy Ann Kruger
Chance Marion Loschiavo
Natalie Elizabeth Lovell
Anna Claire Lubbe
Riley Mai Maddox
Bella Nicole Marita
Peyton Kathryn Mast
Leona Marissa McKenzie
Josie Elle McManusAnna Marie Meade
Taylor Marie Meenach
Evelyn Rebecca Meyer
Ava JoAnn Middendorf
Isabelle Jean Minning
Mia Winter Montello
Allison Claire Mosser Britton Michael Murphy
Tara Michelle Neuhaus
Annalise Katherine Neurohr
Bailie Anne New
Natalie Ruth Newsom
Natalye Nicole Nguyen
Alexus Han Han Nicholson
Sydney Elizabeth Nolan
Kayla McKenzie Northcutt
Katerina Mae Olivia
Ava Aleeda Orwig
Addyson Seabrooke Osborne
Alexis Catherine Ott
Abigail Jane Otto
Emma Sarah Paley
Rachel Catherine Panko
Hanna Dolores Peace
Abigayle Karen Porter
Margaret Catherine Poulos
Gabrielle Jean Puglisi
Riley Elizabeth Quinn
Elissa Marie Romer
Kendall Ann Romito
Madison Anne Russell
Lily Elizabeth Sassler
Caroline Virginia Scheper
Keira Paige Schneider
Kamden Anna Jane Schrand
Gia Therese Schultz
Abigail Grace Schutzman
Kylie Marie Schutzman
Brynne Elise Seither
Abigail Rose Sheely
Larissa Nicole Shoemake
Kate Elizabeth Slocum
Madeline Jane Sora
Tori Agnes Sova
Sophia Raye Stacy
Candace Brooke Stallmeyer
Madison Kaylee Steffen
Holly Marie Steimer
Elle Megan Steinbrunner
Ava Maria Summe
Hope Marie Sweeney
Kathryn J Thomas
Madeline Jane Thomas
Abigail Marie Unkraut
Jaden Mariah Wagner
Gracyn Leigh White
Ellison Shea Wright
Andrea Marie Zeis
Claire Alise Zimmerman

Class of 2012
Claire Deglow
Name: Claire Deglow
Graduation Year: 2012
College Attended: University of Kentucky
College Graduation Year: 2016
Graduate School: University of Cincinnati
Grad School Graduation Year: 2024
Job/Career: Registered Nurse/Nurse Practitioner
Is your current occupation what you have always wanted to do? 
My interest in healthcare came as a complete surprise to me. No one in my family was in the healthcare field and no one close to me required frequent medical care. I am often asked why I chose nursing as a career, and I pause to consider how to answer. I took all my prerequisite courses my freshman year at the University of Kentucky, and I continued the nursing path. I soon learned how the human body and all its complexities fascinate me. The personal satisfaction that I feel when helping someone in an uncertain and scary situation is compelling. I feel so grateful to have fallen into something that I love and am so passionate about. 
What has been the biggest influence on your life and choices you have made?
My family and friends have been the biggest influence on my life, especially my mom Natalie. She has always been the one pushing me and encouraging me in everything I do. She and my family and friends never fail to reiterate how proud they are of me and knowing that they have my back is very comforting. 
How has NDA helped shape you to be where you are today? 
Notre Dame makes it very clear that working hard has many rewards. This helped me be determined to set and reach goals, and deal with challenges. I am on track to finish my doctorate degree in nursing in summer 2024, something I never thought I was capable of. 
How have you made a difference in your community through professional, family, or community service? 
I do feel I have made a difference in the lives of some of my patients and their families. No one wants to be in the situation they are in if they are seeing me, and I feel I can help them navigate the emotional situation in which they find themselves.

Class of 1990
Erin Kern Timmerding
Erin Kern Timmerding, class of 1990, exemplifies the vision of Notre Dame Academy in every aspect of her life. A woman known for her grace, faith, strength and enduring love, Erin has been making a difference in the lives of others from a very early age. If you asked her lifelong friends and family what sets Erin apart, they would say that it is her smile, her passion for leaving a situation better than she found it and her eternal optimism.

Erin's drive for excellence and commitment to others started at a young age. As a student at Notre Dame Academy, Erin was active in Student Council and many other clubs and helped set a positive, cheerful tone in all that she did. Erin has carried that call to action into her adult life in both her profession and in an extensive list of volunteer work in which she engages. Erin is a role model and a passionate supporter of women. In her role as a Wealth Management Advisor, Erin has advised countless women on their finances helping them develop a sound plan for retirement and making them confident in their financial decision. She is caring, empathetic and a great listener, always putting the needs of others ahead of her own. As an advocate for financial literacy, Erin is a servant leader who applies her financial expertise to support her community and other young women.

Erin's six children are her primary focus in life. She supports them at home and has a vested interest in the schools they attend. Erin expertly manages her time so that she never misses an important moment with her children.

Experiencing a tragic 2017 with the death of her beloved husband Kevin and adoring mother just a few months later, Erin has managed to transform her grief into shaping the lives of others. She has taken the grief and coupled it with her drive to create a full and meaningful life and channeled it all into something positive for those around her.
Through her inspiration to those around her, her unwavering love, support and guidance to her six children and her ability to give back to a community that, as she would say, has given so much, Erin is truly a woman making a difference in the world. Erin is a 2023 Notre Dame Academy Women Making A Difference Honoree.

Class of 1988
Emily Melching Michels
Emily Melching Michels, class of 1988, is an inspiration and a beautiful example of what Notre Dame Academy exemplifies; faith, charity and strength of character. Emily's path has not always been an easy one, yet she continues to move forward putting her faith in God and leading by example.
Emily and her husband John were blessed with their son Drew in 2006. At the age of four, Drew was diagnosed with mild/moderate autism. As devastating as the diagnosis was, Emily and John knew that Drew was a gift from God and considering how severely affected other children with autism can be, they felt truly blessed to be Drew's parents. Following Drew's diagnosis, Emily immediately began researching and providing every available resource and therapy for Drew to help him develop to the best of his abilities. Through her research, Emily realized that families with autistic children require an exhausting number of resources to provide services for their children.
In order to help these families, Emily and John founded Drew's Puzzle Piece and established the "Autism Awareness JV Baseball Tournament" to raise money for various autism charities. Their hope was to raise $1000. They exceeded that humble goal by $10,000 in their first year and since that time, they have raised over $150,000. In 2020 Emily and John made the decision to shift their focus to directly helping families in the Greater Cincinnati area by establishing a grant process. Through these grants, they provide for things such as iPads for communication, safety and therapy equipment and therapy services like ABA, OT and Speech. Their first event in November 2021 was incredibly successful and their next Action for Autism will be held on March 11, 2023.
Emily has embraced what she was taught by her parents and her Catholic education and has turned a difficult and challenging situation into something beautiful to give back to families with children experiencing severe forms of autism. Due to her strong faith, she sees the hand of God in each step along the way and she works hard to share her blessings. Emily is truly a woman making a difference. Emily is a 2023 Notre Dame Academy Women Making A Difference Honoree.

Class of 1962
Sister Marie Rose Messingschlager, CDP

Sister Marie Rose Messingschlager, CDP class of 1962, is a humble servant leader who is best known for her lifetime of ministry among Native American peoples.  Sister Marie Rose has been a Sister of Divine Providence for over 50 years, most of those years working with Native American communities. From an early age, Sister Marie Rose had a special interest in the American Indian and wrote various research papers on the plight of Native Americans. 
Before beginning full time ministry among the Native Americans Sr. Marie Rose graduated from the Gregorian University in Rome with a Litcentiate Degree in Pastoral Missiology.  Sister began her full time ministry among the Navajo in Arizona and then among the Lakota Sioux on the Pine Ridge Reservation in South Dakota. From there she moved to Minnesota and became the first Diocesan Director of Native American Ministry for the Diocese of Duluth.  As diocesan Director she traveled the 22,354 square miles of the diocese to minister among the Anishinabe (Ojibwa/Chippewa) some-times as the only "pastor" many Natives encountered. In her work, Sr. Marie Rose helped lead "Kateri Circles", spoke in schools, gave days of recollection and sponsored special Masses incorporating a great deal of Native American culture such as the use of the drum and incensing with one or more of their sacred medicines.  Sr. Marie Rose also reached out to various Native Americans living in Duluth, many of whom fell between the cracks in the city.
From Duluth Sister Marie Rose returned to her beginnings in the Diocese of Gallup, but this time ministering among the Natives of the Acoma Pueblo in New Mexico.  Presently Sister finds herself back in South Dakota ministering on the Rosebud Reservation among the Lakota Sioux.  There she continues to walk the Sacred Journey of life immersed in Native American Spirituality.  
Sister has and continues to serve on various Boards relating to Native Ministry within our country. Through her life of service to Native Americans, Sister Marie Rose is truly a woman making a difference in the world.  Sister Marie Rose is a 2023 Notre Dame Academy Women Making A Difference Honoree. 
Class of 1986
Kathleen "Kat" McEntee
College Attended: Northern Kentucky University
College Graduation Year:1992
Job/Career: Talent Agent/Agency Owner, Katalyst TV, and magazine publisher
 Is your current occupation what you have always wanted to do?
When I was in high school and college, I wanted to be an actress. I was successful at that. After graduating from college, I worked as an actress across the country, including Newport, Rhode Island for 2 years, then lived in New York City and Los Angeles. Sally Field directed me in a movie of the week called the Christmas Tree, which starred Julie Harris & Andrew McCarthy. My days at NDA helped me for the role. I played Sister Margaret and wore the old-fashioned habit. I now own Katalyst, a talent agency I created in 2006 located in Northern Kentucky. I am both a talent agent and a magazine publisher.
What has been the biggest influence on your life and choices you have made?
My faith in God and the belief that He has a plan for my life. I remember being in college and wondering if I would make it as an actress. I was praying and asking God if that is what I should do and I heard Him say if you imagine the most perfect future you can think of right now, it does not come close to what I have in store for you. So in my journey I have always held on to that. I also remember my mother saying to me maybe you will want to do something else as you get older. I looked at her and said I will always want to be an actress. I thought she was crazy, but she was right! I have come to love all of my new adventures. I love helping other young people pursue their dream of performing in film and television, and that I have been able to guide and protect them. The entertainment industry is a tricky one and you must be very careful. Not everyone has your best interest at heart.
How has NDA helped shape you to be where you are today?
During my student days at  NDA we were all taught that there are no limits to who we can be and what we can accomplish. Work hard, help others along the way, and you can't help but succeed.
How have you made a difference in your community through professional, family, or community service?
It is interesting to see the talent I have helped make the transition to Los Angeles and the careers and families that have grown. It is good to know that I was able to make their journey easier and safer.
What advice or wisdom do you have for the current students of NDA?
The best advice I can give to all students no matter what their career choices are is to nurture and build relationships. Stay in contact with classmates, friends, and business associates. Success is a team effort. You never know who can suddenly offer an opportunity that will change your life for the better. Be that person that everyone thinks of so highly, one who is thoughtful and always wants to be of help to others. When you see an opportunity to help someone else, do it! Do it! Do it! If you hear of a job or opportunity and it makes you think of someone specifically, recommend them, and reach out to them to let them know about the opportunity. Send cards and notes to keep in touch. Saying happy birthday or congratulations on the new job, success, baby, grandbaby, whatever. This will put you at the top of others' minds and you will be amazed to see it flowing back to you from a totally different source, perhaps not even the same person you helped. It will seem like magic the more you do it. Experiment and see what happens.
Additional Notes:
Some of my favorite memories of NDA & CCH: I loved doing the plays with the CovCath boys. Getting the role I wanted senior year in the CovCath play. I learned so much from Sr. Josette. Although I think she would take issue with my run-on sentences, hers was the toughest class I took. I remember re-using a paper I wrote in her class in college. She was a harder grader than my college professor. I read one of my all-time favorite books in my history class with Mr. Griefe, "The Scarlet Pimpernel."
Remember what an advantage you have as a student and alumna of NDA. It is a very strong sisterhood. We love networking and helping each other which reminds me of what the great actress Julie Harris said to me on set. While I was shooting the movie I decided I would move to LA because everyone on set was offering to help me if I moved there. So when I told Julie I was going to do so, she opened her address book and gave me all sorts of names and numbers of people to call. Both she and Sally Field got me appointments with their agents. When I said to Julie "I wish I had more to give you than a thank you." She looked at me firmly and said, "My dear, we're actresses, we must help each other." That is a motto I live by, so I invite you to think of being NDA alumnae in the same way. We are all sisters and must help each other!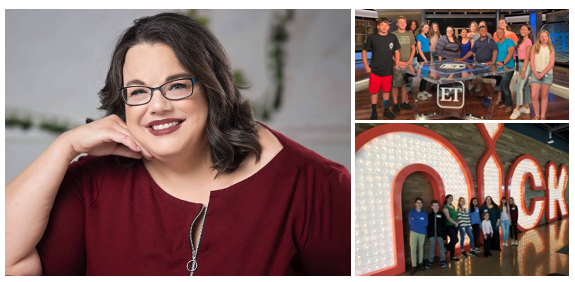 Class of 2022
· Average ACT score = 25.7
· Total amount of scholarship money offered for college = $24,306,379
· Percentage receiving at least half tuition in scholarships for college = 50%
· Total number of service hours performed throughout high school = 11,500
Kylie Michelle Aytes
Natalie Marceline Bain
Claire Elizabeth Banks
Jenna Margaret Barlage
Holly Ann Blanchet
Emily Grace Bentley
Natalie Claire Bessler
Abigail Grace Bowman
Lindsi Marie Bowman
Lacey Gabrielle Bradshaw
Amber Lee Branum
Emma June Brauch
Guinevere Elise Brauer
Abigail Grace Breeze
Hannah Nicole Brewer
Celia Mae Brungs
Elana Michelle Bruns
Alexandra Marie Burgess
Molly Mun Jing Chun
Rheanna Marie Clark
Lanier Koop Cloar
Alyssa Rae Coburn
Madelyn Grace Cogswell
Isabella Laren Cottingham
Katherine Josephine Crail
Cate Olivia Cullen
Sydney Grace Dierig
Drue Clare Disken
Brooke Marie Donelan
Aileen Conroy Donnelly
Paige Beatrice Donnelly
Adair Josephine Dooley
Alexis Brooke Durik
Olivia Dwyer
Kaitlyn Marie Eberhart
Reagan Elizabeth Elfers
Mary Ann Elmlinger
Macie Reece Feldman
Dinithi Kaushani Fernando
Caroline Elizabeth Fischer
Brianna Anastasia Foote
Olivia Ann Games
Paxton Brooke Gartman
Cathrine Michael Ghazala
Peyton Ann Green
Braelyn Nicole Hambrick
Kora Ray Hammersmith
Anna Marie Harrity
Abby Kathleen Hay
Molly Elizabeth Hayduk
Grace Ann Heberling
Reagan Katharine Heitker
Sophia Elizabeth Helson
Sarah Jane Henson
Anne Margaret Heuker
Lauren Elisabeth Heupel
Clare Marie Hooper
Martine Elise Hue
Claire Therese Hulett
Morgan Renee Huston
Abigail Catherine Jennings
Elena Rose Jordahl
Gabrielle Elizabeth Joyce
Caroline Rose Kleman
Josie Marie Kleman
Ana Nalini Kothandram
Allison Grace Kratzer
Elizabeth Anne Lange
Anna Joe Leen
Jodi Ann Lovensheimer
Cheney Gabrielle Lucas
Addison Grace Mack
Jillian Marie MacKnight
Maria Marin
Annamae Rose Martin
Jillian Marie Martin
Julia Sophia Mattone
Samantha Haley Mazzaro
Katherine Kennedy McBride
Katherine Marian McKeown
Margaret Jewell Merse
Emaline Maria Miller
Caroline Rose Muck
Lydia Aja Naberhaus
Caitlin Suzanne Neelley
Jacquelyn Grace Neltner
Gwenyth Marie Newman
Krista Marie Noll
Kennedy Rae Oak
Jenna Jolie Oggy
Elizabeth Ann Ott
Jayden Lee Otto
Megan Olivia Paolucci
Evelyn Rose Parsons
Madison Ann Payne
Maggie Perez Hernandez
Melissa Perez Hernandez
Julia Grace Pfeiffer
Abbie Janet Piccirillo
Layne Elizabeth Rabe
Charity Dhanya Rassati
Ana Tereza Reser

Jena Mae Rezelj
Hannah Marie Rice
Mary Katherine Roebker
Kate Barbara Roesel
Shelby Kathleen Roman
Marina Ann Ruthsatz
Ann Frances Scharstein
Olivia Marie Scharstein
Elena Marie Scheffter
Katherine Mee Jin Schriefer
Claire Irene Schrinner
Ella Rose Schulte
Sara Marie Schutt
Caitlin Marie Scola
Eleanor Michelle Simkonis
Mia Natalia Sommerkamp
Emma Louise Spivey
Charlotte Lucia Sprecher
Adeline Elizabeth Stanley
Erin Marie Stegman
Cameron Michelle Steinbrunner
Carly Elise Stith
Lillian Mary Sweeten
Brynn Elizabeth Thelen
Ella Frances Timmerding
Sarah Jeanne Topmiller
Josephine Lee Tranter
Gianna Marie Virginillo
Deasia Diamond Von Handorf
Taylor Ann-Marie Wachs

Gretchen Kendall Wahoff
Katherine Ann Wainscott
Emma Genevieve Wald
Emily Grace Walden
Lee Annette Warnecke
Kaitlyn Anne Warner
Clara Elizabeth Weber
Grace Elizabeth Webster
Ella Grace Weitzel
Kiernan Audrey Wenstrup
Piper Marie Wenstrup
Olivia Laura White
Alana Marie Willhite
Adalyn Sophia Woeste
Sarah Ann Woodrum
Sydney McCoy Wright
Madison Marie Wuest
Stephanie Elizabeth Yarger
Raegan Elaine Zeck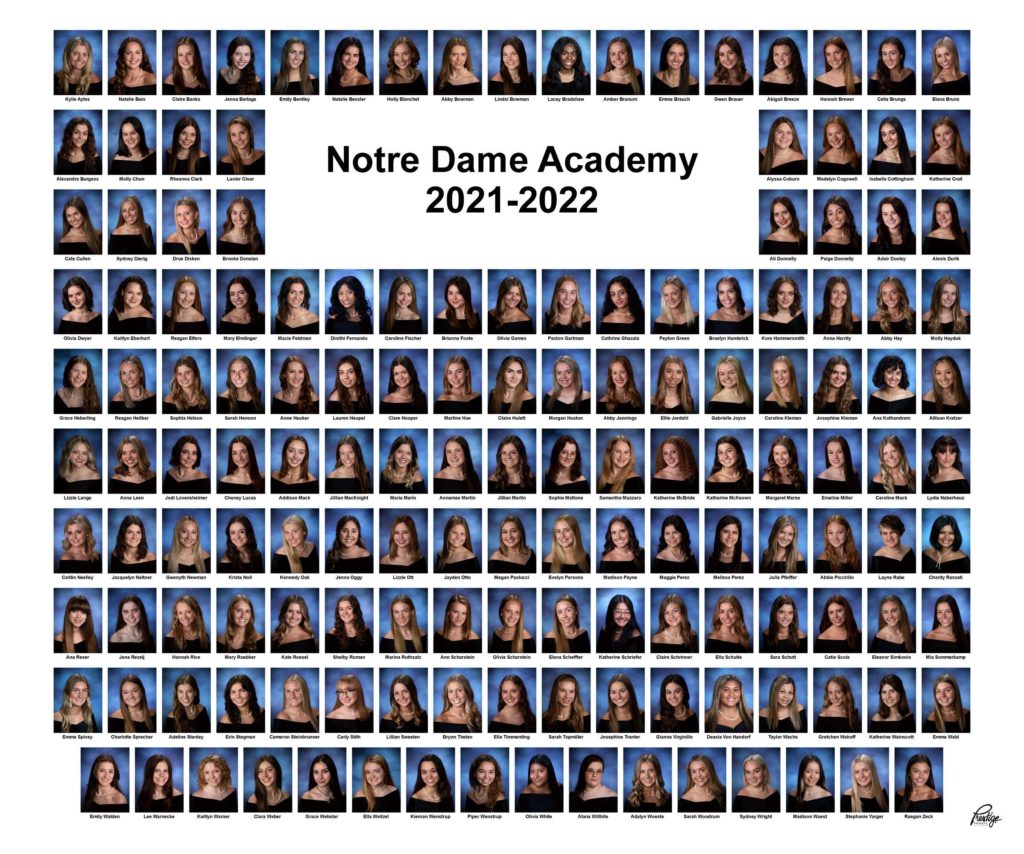 class of 1988
Amy Foltz Chapman
College Attended: Northern Kentucky University
College Graduation Year: 1993
Job/Career: Police Officer
Is your current occupation what you have always wanted to do?
When I left Notre Dame Academy, I planned a career in art. However, once I began my college courses I came upon the Mental Health/Human Services Program. I felt it was a perfect culmination of my interests and strengths. I discovered my passion for law enforcement through various internships that I was able to work during college.
What has been the biggest influence on your life and choices you have made? 
My father was a huge influence on me. He instilled a strong work ethic and made me believe that there was nothing I couldn't achieve.  He taught me to live honorably and to work hard at something you love.  I learned to treat people with dignity from him, which served me quite well throughout my police career.
How has NDA helped shape you to be where you are today?
NDA's focus on communication skills helped me immensely in my career.  Law enforcement requires effective report writing and verbal expression. This was a tremendous asset in court preparation.
How have you made a difference in your community through professional, family, or community service?
I believe I have made a difference in the communities where I worked by being a strong, honest advocate for crime victims and working diligently to find justice for them. I have always considered it an honor to walk an individual through their most difficult circumstances as a police officer. Once my sons were attending Catholic schools in Northern Kentucky, I felt the need to educate students on safe practices with police, driving, alcohol/drugs, and the law. I was fortunate to have the support of my agency in doing so. 
What advice or wisdom do you have for the current students of NDA?
I want current NDA students to know that it's perfectly fine to not have your entire life mapped out. There is nothing wrong with changing your mind or changing your major. Follow your heart and learn your strengths. Life will lead you where you're supposed to go!

CLASS OF 2008
Rachel Manning
College Attended: Northern Kentucky University
College Graduation Year: 2012
Job/Career: News producer at WLWT-TV
Is your current occupation what you have always wanted to do? 
I actually considered going into theater or photography as careers when I began looking into colleges. I eventually decided that I wanted a more stable job with benefits that required less freelance work and constant auditions. Live news production maintained the "live" element and performance aspects which I liked from theater and used the visual concepts of photography.
What has been the biggest influence on your life and choices you have made? 
I suppose I would say my family. Many high-achieving students seem to be pushed toward the medical, engineering, or legal fields, but my parents were always supportive when I wanted to pursue something more artistic with crazy hours and low pay. They also allowed me to attend an out-of-district, all-girls private school and move back in with them after college, as I began my career in television with a part-time job before becoming full-time. My parents never stopped me from watching the news at home (my mom even used to work as a copywriter at the Cincinnati Enquirer, so she was a great proofreader for my school essays), and they've been very understanding when I miss holidays because the news never stops. Plus, when I think of working in other cities, I see no reason because my entire family is right here.
How has NDA helped shape you to be where you are today?
I try to keep the motto of "educating women to make a difference" in my mind every day. Although digital news is overtaking broadcast news quickly, and more people are losing trust in the media, I know thousands of people still watch the words I write every day. So, I'm excited when we can share stories of do-gooders or put out the call for help for people who deserve it. Plus, bringing potentially life-saving information to people still makes me feel good. A strong ethical background and an ability to think critically (both stressed at NDA) have helped guide me through some of the trickier stories we come across or court cases we cover. Plus, NDA's focus on empowering women keeps me focused. My station specifically targets women ages 25-34, but many of our managers (like most offices) are middle-aged men. I'm not afraid to push the stories I think will appeal to women in my age group because they matter. As a side note, before her well-deserved retirement from news, our morning anchor Lisa Cooney was also a Panda [Class of 1982], so bonding over that also got me a new supportive influence inside the WLWT newsroom.
How have you made a difference in your community through professional, family, or community service?
Due to the reach of our station, making a difference in our community is sort of built-in. I love being able to get emails from community members and give them the information they ask for or turn it into a larger story for the public, so others can be informed, or feel less alone, or whatever the case may be. Our parent company Hearst Television is also highly engaged and community-oriented, so WLWT raises money for kids in hospitals through the Ruth Lyons Children's Fund and collects winter gear through the St. Vincent de Paul Winter Coat Drive. We've also jumped in through our Project CommUNITY initiatives to collect school supplies during the pandemic or host telethons for the Red Cross after natural disasters. The desire to volunteer inspired me to become an alumna mentor this year, and despite my moves across Northern Kentucky, I've continued to serve as a Mass lector for 15+ years at my family's home parish of St. Paul in Florence, Kentucky.
What advice or wisdom do you have for the current students of NDA?
Prioritize your mental health. I succeeded through grade school, high school and college with an undiagnosed (and thus, untreated) anxiety disorder. I still wonder how much more I could have enjoyed that educational experience if I was sleeping better or not having heart palpitations. It's okay to not be okay. But as you focus on doing well in sports and in school, I'd like you to focus on tapping into your emotions, too. I think learning your triggers and boundaries is just as important. Also, figure out what "you" like, not what others want you to do as a career. It's easier to go to work when it melds your interests and lifestyle (whether that's long-term projects or daily deadlines, a 9-5 or a late-night shift). You can sustain the job for much longer when you're not having a quarter-life crisis.

CLASS OF 2010
Chelsea Esmeier
College Attended: Xavier University
College Graduation Year: 2014
Graduate School: Xavier University
Grad School Graduation Year: 2016 (Masters), 2019 (Doctorate)
Job/Career: Licensed Clinical Psychologist/Director of Assessment at Viewpoint Psychological Services, Adjunct Professor at Xavier University 
Is your current occupation what you have always wanted to do?
I always knew I wanted a career that involved working with children, but my career trajectory shifted after starting college and eventually placed me exactly where I belong. At the beginning of my undergraduate college career, I intended to become a pediatrician, but I quickly realized that I did not have a passion for the required coursework. Once I took my first psychology class, I realized that working in mental health was the perfect match for me, and everything else fell into place. I wouldn't change a thing!
What has been the biggest influence on your life and choices you have made? 
My parents and mentors have had a profound influence on my life. I would not be where I am today without them. My parents sacrificed so much so that I would have access to strong elementary school and high school education, which laid the groundwork for my future schooling. They have also always gone out of their way to support me (especially by being present for any and all endeavors I pursued). In addition, I owe so much to a fellow NDA graduate, Dr. Jennifer Seibert Ossege, PsyD, who was my first psychology professor in my undergraduate coursework. Jennifer played an essential role in sparking my initial interest in psychology, and she paved the way for me ending up where I am today. She owns the practice where I currently work, and I intend to stay for the long haul. Jennifer has been, and continues to be, a role model in my professional career.
How has NDA helped shape you to be where you are today?
First and foremost, NDA instilled in me an overarching principle of being a woman making a difference. I continue to hold this mission close to my heart and strive to carry it out in my actions, especially reflected through my career. Another aspect for which I will be eternally grateful is the influence NDA had in shaping my identity as an empowered woman. Moreover, I received an excellent high school education that set me up for success throughout higher education and beyond.
How have you made a difference in your community through professional, family, or community service?
I take pride in the relationships I have formed with my clients and students, which I utilize to foster the development of their well-being and education. I hope to have an impact on every individual with whom I work. I am especially passionate about serving teenagers who present with difficulties related to anxiety, depression, self-harm, body image, academic pressures, and relationship functioning. This developmental time presents so many unique challenges, and my role is to support and guide my clients so that they can survive them. During the pandemic everyone experienced struggles, but teenagers especially suffered. It has been extremely fulfilling to help my clients navigate this difficult time.
What advice or wisdom do you have for the current students of NDA?
Listen to and trust your gut! Pursuing an education/career is often an intimidating and overwhelming process. Driven young women (like many of those at NDA) often put tremendous pressure on themselves to succeed, whether motivated by proving themselves, pleasing others, etc. It becomes easy to lose yourself in attempts to meet internal and/or external expectations. While I certainly value resilience and hard work, it is crucial to check in with yourself along the way. Make sure you are living a life that is in accordance with what matters to you… and remember that what matters to you may be different than what matters to other important people in your life. If you only get one life to live, then make it worth living (in your own realm). Remember that you are supposed to change as you evolve, so it's okay (and even good) to grow into different versions of yourself as you go.

CLASS OF 1989
Michelle Blewett Tate
College Attended: NKU
College Graduation Year: 1992
Graduate School: UC
Grad School Graduation Year: 2016
Job/Career: Nurse Practitioner at Cincinnati Children's Hospital Medical Center
Is your current occupation what you have always wanted to do? 
I knew from a very small age that I wanted to help others and my mom was a nurse, so she inspired me to pursue this profession. A neighbor would call in a time of need and my mom was always there to help remove stitches, mend a wound, or give advice to a friend who had cancer. I also vividly remember someone having a seizure and my mom running across the street to help. When I was young, I dressed up as a nurse for Halloween and she let me use her nursing cap from back in the day when nurses wore white dresses and caps! Thankfully the scrubs today are much more stylish.
Studying to be a nurse is a tremendous amount of work, as it should be, because you have people's lives in your hands. But the rewards are so worth it! I started my nursing career here at Cincinnati Children's and remain here 29 years later. I really enjoy the pediatric population. Kids are so resilient. There is so much versatility in the profession, too. I started out on a medical surgical floor then transitioned to the recovery room. Several years later I started teaching nursing students at the bedside and ultimately decided to go back in 2014 (with 2 kids) to pursue my nurse practitioner license. I am now a Nurse Practitioner in the complex airway division seeing patients from all over the world!
What has been the biggest influence on your life and choices you have made? 
My Catholic faith and my family have been my biggest sources of inspiration. Life can be very difficult, but I find strength in prayer and attending mass. I remember praying constantly to the Holy Spirit for wisdom during my master's degree. I had to take a national exam to become a Nurse Practitioner. I just sat in church quietly by myself and lit a candle and prayed and prayed. Hard to find the words to express how much joy I felt when I passed the exam. My prayers turned to thanksgiving! I am very fortunate to have a family that supports me and a husband who loves me. I am far from perfect and struggle just like everyone else, but grateful to know there is always a friend, colleague, or family member at the ready when I need them.
How has NDA helped shape you to be where you are today?
NDA provided me with a foundation of academic excellence. The expectations were high but looking back it was done with a purpose- to set me up for success. I have found the same for my daughter, Gabbe, who graduated from NDA in 2019. She was fully prepared for her college coursework at the University of Kentucky. NDA, along with my parents also instilled in me a strong faith and I have amazing friends who still support me to this day. My friendships with my fellow NDA 1989 classmates Kelli Schaar-Eviston, Jill Gerding Disken, Holly Studer Nally, Kelli Alexander Tranbarger, and Tracie Roeding Snyder are stronger than ever. We all just turned 50! I met them all when I was a student at NDA and am so grateful that we remain friends.
How have you made a difference in your community through professional, family, or community service?
I volunteer at Mary Rose Mission in Florence, Kentucky serving the hungry. They serve dinner 7 nights a week to those in need. I really like how they approach their service: those who need help are treated as you would a guest you were having over to your home. We bring them coffee or a beverage and check in while they eat to see what else they need. When they are finished eating, we even clear their tray and do all the cleanup. One of the highlights is having prayer with them prior to the meal.
I also serve as a Eucharistic Minister at my parish, St. Pius. I consider it a privilege! The first time I gave the Body and Blood of our Lord to someone my eyes just welled up. Our music is so beautiful at our church that while I am distributing communion and listening to the hymns, it just brings me a sense of peace.
What advice or wisdom do you have for the current students of NDA?
Rely on your faith always! Keep families and friendships close to you and remind yourself constantly that you have one goal in life: to get to Heaven! Surround yourself with people that can help you on the journey. I am wishing all current NDA students much success in your lives!

CLASS OF 1985
Joan Arnold
College Attended: Northern Kentucky University
College Graduation Year: 1989
Graduate School: University of Cincinnati
Grad School Graduation Year: 1992
Job/Career: Veterinary Technician
Is your current occupation what you have always wanted to do? 
During my student days at NDA and when I started college, I knew I wanted to become a veterinarian. I began volunteering while in college at a local veterinary hospital which ultimately led to being hired there after receiving my degree. It was during my time at that veterinary hospital that I eventually decided that the technician profession was the better fit for me. I had worked strictly in the small animal hospital environment for almost 30 years, then decided to make a switch into the animal shelter environment. I am now the Veterinary Technician at the Kenton County Animal Shelter.
What has been the biggest influence on your life and choices you have made? 
My biggest influence has probably been my family. There is really something to be said for the power of a Catholic mom's guilt persuasion. My mom will always be the angel on my shoulder telling me the right things to do.
How has NDA helped shape you to be where you are today? 
NDA gave me the foundation on which I could build my lifelong education that has led to my continuing in this profession for so long. The dedication that each one of the Sisters of Notre Dame gave to their faith, convent, department, and their students inspired me to have that same dedication in my own profession.
How have you made a difference in your community through professional, family, or
community service? 
I participated in a charity dog walkathon almost 30 years ago that was organized by a few spouses of members of the Northern Kentucky Veterinary Medical Association. They held the event for a couple of years and then let it drop. I was among a group of Technicians that thought that this cause was too great to abandon, so we started organizing it ourselves. We have continued the Northern Kentucky Charity Dog Walkathon every year since the mid-1990s which has raised over $100,000 for Pilot Dogs, Inc. That program is a Lion's Club organization that trains guide dogs for the visually impaired provided at no cost to the person. The next Northern Kentucky Charity Dog Walkathon will be Sunday, April 24 for anyone interested.
What advice or wisdom do you have for the current students of NDA?
My advice to any student is if you have an interest in any profession now, find a way to job shadow that profession. You will never know if you want to do something until you walk a day in the shoes of someone actually doing that particular job. If nothing else, you can get some
valuable life experience that will in some way make you a better person.
CLASS OF 1997
Amanda Fox Dropic
College Attended: University of Kentucky
College Graduation Year: 2001
Graduate School:  University of Louisville Medical School
Grad School Graduation Year: 2005
Job/Career: Pediatrician at Primary Pediatrics
Is your current occupation what you have always wanted to do?
Yes!  I have always loved kids; I used to work at a daycare while in high school and college and babysat constantly in my neighborhood.  At the same time, I fell in love with Biology, Anatomy, and Physiology when I was at NDA.  So being a pediatrician is a great combination of those fields. I get to snuggle babies, reassure new moms, watch kids grow, become part of the family, and help teenagers as they are struggling to figure out who they are and what they want to be. 
What has been the biggest influence on your life and choices you have made
Honestly, my husband has been the biggest influence on my life and choices.  We started dating when I was in high school, and he was my biggest supporter and cheerleader throughout medical school and residency. He has always had an attitude of putting me and my dreams first, being there for me for emotional support and comfort. 
How has NDA helped shape you to be where you are today?
NDA helped to shape me through feminism.  Knowing that women were just as good and smart as men, demanding equal respect and professionalism, expecting equal pay in my medical career, all came from my roots at NDA.  Believing that I can have it all – a wonderful career in medicine, an amazing marriage, and 4 phenomenal children has been thanks to my time at NDA.
How have you made a difference in your community through professional, family, or community service?
I serve my community by teaching medical students from the University of Kentucky, the University of Cincinnati, and pediatric residents from Cincinnati Children's Hospital Medical Center, as well as offering shadowing to high school and college students.  In addition, I served on the Admissions Committee for 3 years at the University of Louisville Medical School, and I offer mock-interviews for college students preparing to interview for medical school.
What advice or wisdom do you have for the current students of NDA?
Be happy. Find passion and joy. Try lots of new things. Surround yourself with good people. Don't be afraid to reach out and ask for help.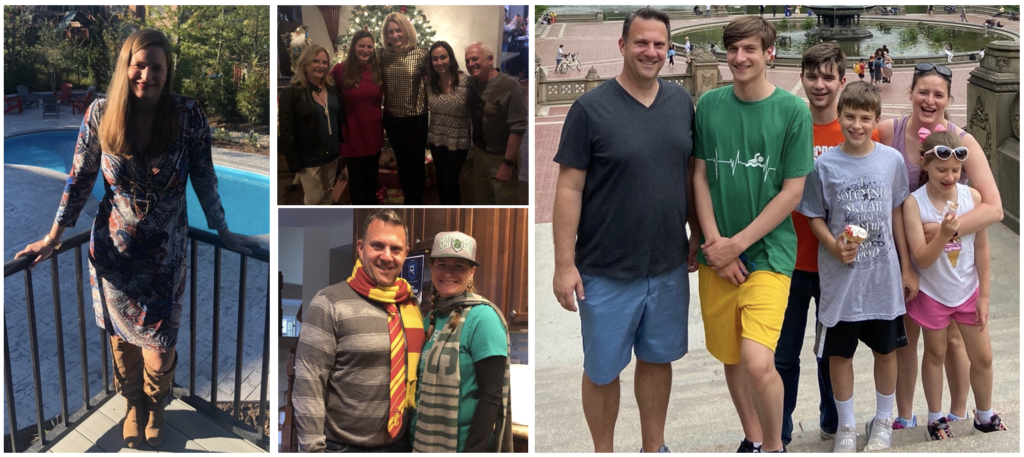 Class of 2009
Katy Brewer
College Attended: University of Kentucky
College Graduation Year: 2013
Graduate School: University of Kentucky College of Medicine
Grad School Graduation Year: 2019
Job/Career: Postdoctoral researcher in molecular neurobiology
Is your current occupation what you have always wanted to do?
Yes and no. As a child, I liked books, drawing and fantasy. I liked the idea of being a pilot or an astronaut (now I know that I am too much of a homebody for those professions).  I realized how much I loved biology when I was a junior at NDA in Dr. Laura Koehl's class. I remember reading The Hot Zone – either for an assignment or just because she lent me the book – and being enthralled by the protagonist, a virologist studying Ebola. Since I was good at math and science, people said I should be a medical doctor. So as a senior, I volunteered at St. Elizabeth Healthcare, changing linens in the emergency room. When very sick people came in, I felt distressed. Being a clinician didn't appeal to me, but I still decided to pursue biology, even though I didn't have a career plan yet. 
As a freshman at the University of Kentucky, I found a job as a lab assistant in a cancer research lab, preparing reagents, cleaning glassware, and changing vials of fruit flies. I was unsatisfied and really wanted to start doing experiments. As a sophomore, I was captivated by and excelling in my cell biology and biochemistry courses, so I started looking for undergraduate research opportunities and joined a biochemistry lab. I quickly became enamored with the work and continued my education to earn a PhD in that lab, where I had a wonderful advisor. I was studying the mechanisms of a fatal childhood epilepsy called Lafora disease, caused by defects in brain metabolism. I loved designing experiments, the joy of discovery, and the knowledge that my work could directly impact patients. I even worked to develop a drug that was successful in a preclinical study and could be used in future therapies for Lafora disease.
After finishing my PhD in biochemistry, I started a postdoctoral position at the Institute for Research in Biomedicine in Barcelona, Spain. Although it is pretty unusual for an American to go to Europe for a postdoctoral position, I chose this lab because they were one of the few in the world that also study brain metabolism and Lafora disease. After the Covid-19 lockdowns in 2020 and the retirement of my supervisor, I moved to a neurobiology lab at the University of California, Berkeley. I am now studying the mechanisms of tuberous sclerosis complex, a disease that causes childhood epilepsy and autism. I didn't always know that I wanted to be a scientist. But I pursued what interested me and what I was good at, worked hard along the way, and found a career I really enjoy.
What has been the biggest influence on your life and choices you have made?
First, my church community in college and grad school. The friends and families that I met in Lexington were very loving and supportive during a formative period in my life. They helped me get through difficult times and we had a lot of fun together. Second, my PhD advisor, who was an exceptional mentor and scientist. I owe so much of my success to his guidance and generosity.  Third, running. I was never particularly athletic, but I ran cross country and track starting as a freshman at NDA. This started my lifelong love for running, which has kept me healthy in body and mind over the years and helps me make better decisions every day. Even now, running is a great place for me to find friendship and community.
How has NDA helped shape you to be where you are today?
I believe that my parents' decision to send me to private school and my decision to attend NDA set me on a course for success and happiness, and I am not exaggerating. First, attending Catholic schools from a young age meant that Christian values have always permeated my life, guiding my beliefs and decisions. Second, I know that the exceptional education I received at NDA set me up for success in college and post-graduation. I earned a full scholarship to the University of Kentucky and did very well in my college classes because NDA prepared me for it. I graduated debt-free with a plan for my future. Third, I loved going to an all-girls school with uniforms. I was pretty insecure in high school, and I never had much interest in fashion. I learned to be independent and focused on things that matter, habits which I carried into my college career and adult life.
How have you made a difference in your community through professional, family, or community service?
Professionally, my research helps the wider scientific community and also benefits patients with rare childhood epilepsies. My thesis work on Lafora disease turned out to be very important because of its direct impact on patients. I also trained and mentored other undergraduate and graduate students at the University of Kentucky and in Barcelona. In addition to sharing my knowledge and giving professional support, I try to offer friendship and kindness to my colleagues. While in grad school, I was the first chair of the outreach committee in the Biomedical Graduate Student Organization. I participated in science fairs and coordinated scientific outreach events to help kids at local elementary and high schools learn more about neuroscience and basic research. At UC Berkeley, I have gotten involved in the Green Labs initiative to promote sustainability in laboratories.
While living in Lexington, I was very active in my church community. I served in small group meetings, outreach activities, bible studies, weddings, and other events. In Barcelona, I joined an international church, and I was part of the Interpretation Team prior to the pandemic. We welcomed visitors and translated for non-Spanish speaking members. I met my fiancé in Barcelona, and between us, we have two dogs. We have taken care of each other throughout the challenges of the pandemic, visas and immigration, and our transatlantic move to the U.S.
What advice or wisdom do you have for the current students of NDA?
Things that seem to matter a lot in high school probably won't matter much later. Cherish the friends that treat you well. Focus on being a good student and loving your family. Create good study habits now because they will be invaluable in college. Work hard and keep an open mind about your future.

Class of 1981
Cathy Rosing Snider
College Attended: Xavier University
College Graduation Year: 1994
Graduate School: Xavier University
Grad School Graduation Year: 2009
Job/Career: Teacher/Counselor for 3 high schools in Akiak, Alaska.
Is your current occupation what you have always wanted to do?
I really wanted to be a teacher but felt like the kids in the inner city needed a counselor, too. I obtained my second Master's degree in Counseling in order to be able to provide this to the students.
What has been the biggest influence on your life and the choices you have made?
My faith, along with Drs. Mick and Nancy Shaughnessy. They are the ones who really encouraged me to pursue a college degree.
How has NDA helped shape you to be where you are today?
I always wanted to have a life of service. Going to rural bush Alaska 9 years ago has really given me a chance to minister in a critical area of need with the Indigenous people.
How have you made a difference in your community through professional, family, or community service?
I minister daily in my work as a Counselor and a community member. I attend every school activity and have applied for numerous grants to provide clothing, food, and personal hygiene products which are all sorely needed in this area of Alaska.
What advice or wisdom do you have for the current students of NDA?
I was a late bloomer. Work hard, hold fast to your vision, and look to God to prepare a way to achieve what you want.
Additional information:
I am the only Counselor in our district of Akiak, Alaska. Our community s 95% Yupik Eskimos. There are no roads and most of our families live a subsistence lifestyle, meaning most of their time is spent hunting and gathering food. Moose and salmon are the main diet. Many have no running water in their houses.
Class of 2003
Melissa Hudson Stamates, M.D.
College Attended and Graduation Year: University of Kentucky (2007)
Graduate School and Graduation Year: The Ohio State University College of Medicine (2011)
Job/Career: Staff Neurosurgeon, Cape Fear Valley Hospital (Fayetteville, NC)
Is your current occupation what you have always wanted to do?  
According to my dad, I told my pediatrician, "I want your job" at my three year-old check-up. Although I did not end up being a pediatrician, I liked "leading" from a young age and I see physicians as leaders. For me, medicine was always fascinating and I felt, "Wow, I can truly make a difference." There were definitely some long hours and I missed some family and friends' weddings and baby showers as I went through my residency. However, I knew with each passing year that I would be miserable in another specialty, even if I had to sacrifice some of my personal time. Neurosurgeons get to know so many aspects of their patients because surgery could change the way you walk, the way you talk, and the way you see. Guiding my patients through those decisions and situations is such a privilege.   
What has been the biggest influence on your life and choices you have made? 
Watching my parents run a business absolutely instilled hard work in me. Seeing them juggle their schedules, along with their two active girls' schedules, house chores, civil and church obligations gave me my own drive to complete my own projects and not be afraid to go out and do new things.
My mother (Pam Wolnitzek Hudson '71) was diagnosed with lymphoma just before I started high school and ultimately succumbed to it in 2007. I was grateful she knew I was going to attend medical school but I had such a heavy heart as I went through the celebrations of college graduation and starting a new chapter in medicine. Her cancer and death made me realize nothing is given or guaranteed. This completely transformed me to work hard and to accomplish things I had not previously considered, like being the first doctor in my family. 
How has NDA helped shape you to be where you are today? 
My parents, and all NDA parents, "invested" in me and my classmates. I think if you asked them about their return on investment on NDA tuition, it would be a "no-brainer" to choose an NDA education over and over again. Knowing that I had that investment from my family, as well as having teachers and the Sisters of Notre Dame sharing in our success pushed me further. I proved to myself that I could handle swim practice, a math test, and a work shift all in one day. That drive to be independent and juggle multiple activities put me further ahead my freshman year of college and allowed me to hit the ground running toward medical school. 
How have you made a difference in your community through professional, family, or community service?
I left Chicago for a rural hospital that was underserved for neurosurgical care. Despite being in a highly specialized field, I see and treat dozens of diagnoses and none of this was being provided through my hospital, often forcing patients to drive hours away or skip health care altogether. Although there can be some challenges to being the "new doctor" in town and there are, even with some remaining growing pains, it truly feels like such a special time in my career. I am still in awe of medicine and God's role in my life here.
What advice or wisdom do you have for the current students of NDA?
Don't put your entire life on social media. Stay a student and admit you don't have all the answers. Try to balance God, friends, family and work. They're all important.
Class of 1980
Lee Ann Ernst
College Attended and Graduation Year: Northern Kentucky University, Associate's, Nursing (1982); College of Mt. St. Joseph, Bachelor of Science, Nursing (2007)
Graduate School and Graduation Year: Northern Kentucky University, Master of Science, Nursing (2011)
Job/Career: Registered Nurse, St. Elizabeth Healthcare
Is your current occupation what you have always wanted to do?  
I love being a nurse and cannot imagine anything else for my life. It is the perfect career because a nurse has the opportunity to help others in so many ways.  I have been blessed to work in several areas during my time as a Registered Nurse (RN) which keeps me growing, learning and evolving. I knew from the time I was in elementary school at St. Agnes that I wanted to do something in the medical profession but did not know what exactly. I grew up in a large family with 5 brothers, grandparents, aunts and uncles.  As a child, my mother and aunt alternated weeks going to their homestead and taking care of their father, my grandpa ("Popsie").  I learned that it felt natural to care for family and minister to the needs of others. Throughout my childhood other relatives had illnesses and hardships as well as celebrations and joys. Each event was shared as "family." The roots of caring grew deep in me. 
While at NDA my Biology class was taught by Sister Mary Merita and I loved it.  I remember taking a test on the Ears, Nose and Throat (ENT) system.  There was a question that few students in the class answered correctly: "what is the function of the sinuses?" Sister called on me to give the answer.  I was happy I had gotten it right and remember answering "to warm, cleanse and moisten the air." Sister loudly announced, "that's right!"  She called me to her desk after class and told me she thought I would be a good nurse and should think about going to school for it.  Sister Merita was known to be "strict" but well-respected for her wisdom and insights.  I really liked her and the words she said mattered greatly to me!
Simultaneously I had started working at Madonna Manor Nursing Home as a nursing assistant.  I worked weekend shifts with a tenured nurse named Loraine Keller. She was another influence in my life that led me to nursing school through her words and examples. Loraine showed how to love the elderly, respect them, nurture their mind, body, spirit and minister to them in their nursing home world. I loved working with Loraine and the elderly at Madonna Manor. It was the first chance I had to dress patients, feed them, clean them.  Loraine taught other teenage nursing assistants and me the fundamental skills such as how to check blood pressure, use a stethoscope, and the function of certain medications. I found out that I could get an RN license in two years and start working as a nurse. That was all I needed to hear to finalize my decision to go to nursing school.  
I valued Sister Merita's input and assessment of my ability and wanted to model Loraine's deep caring of people.  It became clear to me that being a nurse was truly meant for me. I applied to Northern Kentucky University (NKU) for entrance to the nursing program but was told initially that young women right out of high school were not admitted straight into the RN program. The practice at NKU was for the students to "gain a year of maturity before going to nursing school."  The NKU instructors advised that I enroll in college and take a year of basic courses then see if I still wanted to be a nurse. "You can always apply next year" they told me.  I was determined to get into nursing school right out of NDA so I could get that RN license in 2 years instead of 3 or more!  I was mature enough to be a nurse. I was ready.  I had made the decision and wasn't willing to "wait and see."  Sister Mary Virginia Ann, Sister Mary Merita, Sister Mary Paul Ann and others wrote letters of recommendation to NKU for me.  I was admitted to the Nursing program and graduated in May 1982.  I passed my "boards" and was a nurse by 1982 which was my prayer.  The journey had only begun for a lifetime of rewarding and fulfilling service to patients and their families. I was embarking on a career that would allow me to work in various areas, have flexibility in my life, and financial security.   
What has been the biggest influence on your life and choices you have made? 
I loved my paternal grandparents Helen and LeRoy Ernst. They were amazing role models and gave me unconditional love. They were hard working, dedicated and giving of their time and talents. Neither one of them had completed a high school education, yet they excelled in so many ways. My grandmother was a tiny woman, yet she moved mountains in her lifetime. My grandfather was the absolute salt of the earth. He was funny, kind, gentle, hardworking and humble. He lived his life being Christ-like. I spent time with them throughout my childhood and learned a "can-do" spirit from them. Being home with my parents and brothers was safe, secure and loving. We were free to play and be kids who grew up strong, happy, free and ready to face the world. We were given a parochial education where value, morals and religion were engrained. Self-discipline was understood. My childhood gave me a solid foundation. The biggest influence in my life has always been my Catholic faith.  It is what defines me. It is the script I use in every decision I make. I often think that the poem Footprints in the Sand by Margaret Fishback Powers describes very accurately the way life truly is. God is always carrying me, taking me in the right direction. I am here to be His hands and enjoy the ride. I am never alone and always loved. 
How has NDA helped shape you to be where you are today? 
The education and moral instruction I received while at NDA gave me priceless tools for use in this world. The environment at NDA was amazing and solidified the difference between right and wrong during an age where things can become cloudy.  The modeling by the faculty that lived the lives they were teaching was the most effective instruction to have had. I had the blessings of a solid home and a solid education.
Since graduating in 1980 I have often reflected on the value my Catholic high school education has had on my life. I learned how to study and write papers, how to type (yes, on an actual typewriter), and how to assess situations. I learned about loving and perseverance. I came to understand that the road less traveled is sometimes more difficult but is worth the effort. All these values and more are part of me that were fostered at NDA and have sustained me throughout my life voyage. 
How have you made a difference in your community through professional, family, or community service?
Being a nurse since 1982, I have been blessed with many opportunities, too many to mention here. Among other things I have had the chance to facilitate the Parish Nurse program at St. Agnes establishing monthly blood pressure screenings, some home/respite visits, and annual flu vaccines. I have been able to speak professionally to Baptist Hospital in Louisville and The Christ Hospital in Cincinnati. I have taught CPR classes to many community groups. I am currently on the Board at CareNet Pregnancy Services of Northern Kentucky where mothers and fathers of unplanned pregnancies are given support to choose life. Most recently I have had the opportunity to lead St. Elizabeth Healthcare's Infectious Disease Response Team (IDRT) throughout the Covid-19 pandemic. The IDRT was developed in 2015 during the Ebola threat. The team has staff from all of our hospital areas including nurses, respiratory therapists, radiology members, environmental services, lab personnel and doctors. The team had been meeting 5 times every year staying trained in the ability to care for a Highly Infectious Disease (HID) patient whether it be Ebola, Covid or anything else. The team regularly practiced to dress (don) and undress (doff) in layers of personal protective equipment (PPE) in order to be safe caring for the HID patients. Our full set of PPE includes wearing a Power Air Purifying Respirator (PAPR). We had ongoing education related to working in a confinement unit and details about emerging diseases worldwide. We were a cohesive group with a dedicated mission. 
Once the pandemic broke out in early March 2020 the team was called in and we started caring for some of the first Covid-19 patients in the tristate. We worked long and tiring shifts for weeks and months on end. The team is a wonderful group of dedicated professionals and supported by the entire St Elizabeth Healthcare organization. We had many victories taking care of the Covid patients. We had several losses too. We grew from the original team to be able to care for the large numbers of patients that we had, and eventually other employees were taught the IDRT skills and were able to take-over for the team enabling the original members to go back to their families and full-time positions. Being in the unit with the Covid patients was sobering.  The stress of seeing the patients become more ill was sad.  Knowing families were permanently separated was devastating. Watching other patients get better, come off a ventilator and go home was the most uplifting professional experience possible! The team and all members grew together like a family sharing in all the joys and trials of each day. We supported each other, heard about children at home, neighbors in the area and yearned for an end.  The year 2020 was a very special time in everyone's lives.  I am grateful to have had the opportunity to lead the IDRT and feel blessed to have the chance to care for the community through work during the pandemic. The Covid-19 pandemic is not over but I maintain the same commitment to doing what I can!
What advice or wisdom do you have for the current students of NDA?
Follow your heart. Be open to various experiences that can give you direction, answers and support. Don't be afraid of hard work – you will be rewarded several times for your efforts.  Stay strong in your faith as it will be an absolute guarantee in all situations. Laugh when you can, eat what you like, and love the life you have been given! 
Additional Notes (optional):
Kenton County Recorder/Boone County Recorder April 9, 2020
https://issuu.com/cincinnati/docs/boone-county-recorder-040920
Kenton County Recorder/Campbell County Recorder December 24, 2020
https://issuu.com/cincinnati/docs/kenton-recorder-122420
https://issuu.com/cincinnati/docs/campbell-recorder-123120
WLWT-TV December 8, 2020
https://www.wlwt.com/article/st-elizabeth-front-line-health-care-workers-prepare-for-pfizer-vaccine-to-arrive/34909724#
Class of 1999
Shannon Winn Berry
College Attended: Eastern Kentucky University
College Graduation Year: 2003
Job/Career: Director of Operations at Free Signal TV
Is your current occupation what you have always wanted to do? 
No. I actually went to college for something completely different – Fashion Design. But my husband and I started this company several years ago, and it's allowed us to achieve a lot together and it has provided very well for our family. We are blessed.
What has been the biggest influence on your life and choices you have made? 
When my parents divorced, they made the decision to pull me out of public school in 7th grade and put me into Catholic school. From middle school all the way through high school, I learned the vast difference between the two education styles. While I am Methodist, not Catholic, I learned that a good education and a foundation rooted in Christ can take you many, many different places.
How has NDA helped shape you to be where you are today? 
Sr. Maria Francine, my Spanish Teacher at Notre Dame Academy, gave me the most genuine and honest understanding of compassion and the desire to give to others. I was fortunate enough to spend some time with her on a trip to Mexico. We stayed with different host families, but we met with our group each day. She helped me tap into a side of myself that I didn't know was there… the side of service to others.
How have you made a difference in your community through professional, family, or community service?
My passion to help others really came to fruition about 10 years ago. I served on various Boards of Directors and Foundations, but my most recent volunteer service is with the Women's Crisis Center. I became a Hospital Advocate a little over 6 years. Hospital Advocates meet victims and survivors in the ER when they have been sexually assaulted or abused. We stay with them throughout the duration of the sexual assault exam or domestic violence exam and let them know of the types of services and help that the Crisis Center provides them, all free of charge.
I also serve on the Legislation and Policy Committee of End Slavery Cincinnati. We work to educate the public on upcoming Legislation that could greatly impact survivors. We also teach the public to recognize the signs of Human Trafficking, such as sex trafficking and labor trafficking, both of which are extremely prevalent in our area.I am also a 2017 Graduate of the FBI Cincinnati Citizens Academy. I applied and was selected by the Special Agent in Charge to take an intense 8-week course to learn a very in-depth overview of what our local FBI office does. It's an effort to build the gap between what the public thinks the FBI does and what they actually do. I was then selected to continue on to Quantico for more training and have been there twice on special trips. Two years ago, I started a monthly publication for the civilian alumni in which I interview Special Agents, update graduates on local cases that our field office has closed and keep them updated on forthcoming events they can attend. It's one of my favorite volunteer positions that I hold.

What advice or wisdom do you have for the current students of NDA?The best advice I can give you is to go after that big, unreachable dream. I went after mine and stopped, fearing I wasn't good enough, and it's still a big regret today.
Serve others. When you are truly serving at the hands and feet of Christ, you realize what is truly important in life.
Lastly, travel the world! I have been fortunate enough to visit some unbelievable places, countries that I never dreamed I would be able to see, and for that, I feel so lucky. Traveling not only gives us insight into the social differences and injustices of the world, but also leaves you with a stronger sense of how you can make an impact right where you are locally. You learn so much through travel!

As Oscar Wilde famously said, "You can never be overdressed or overeducated."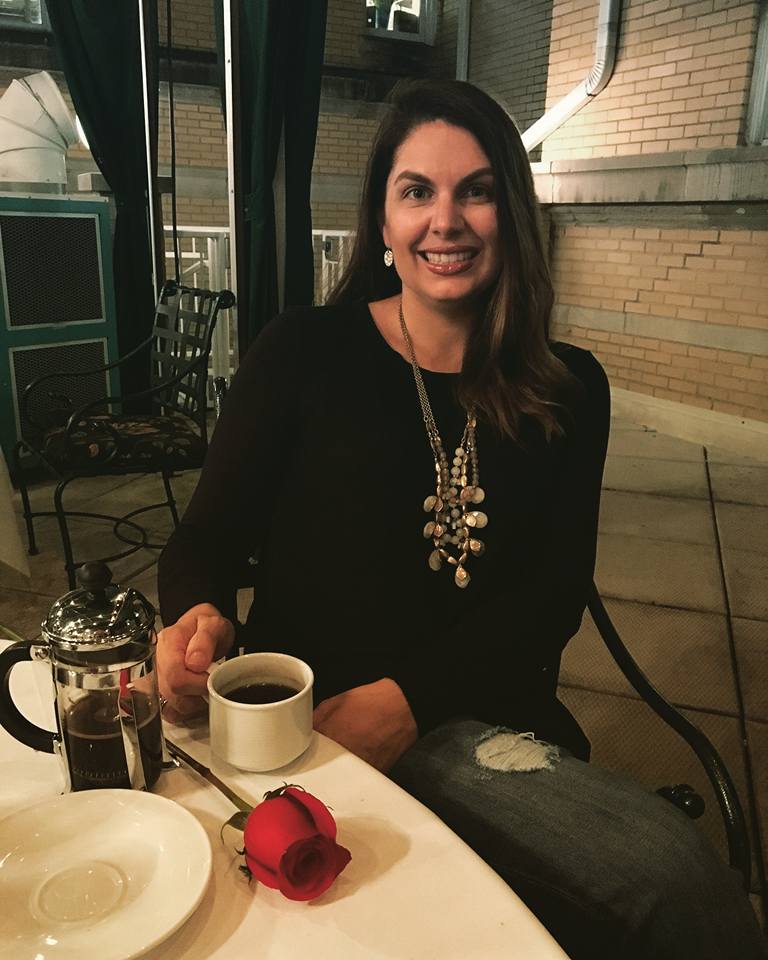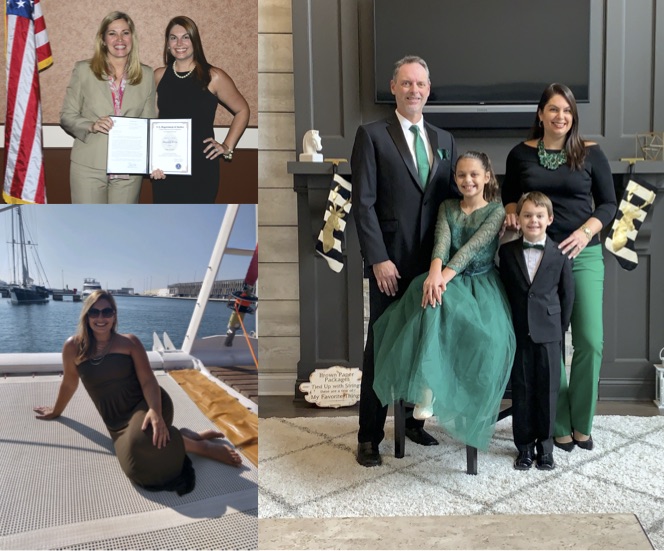 Class of 1972
Julie Geisen Scheper
College Attended: Thomas More University
College Graduation Year: 1976
Job/Career:  Social Worker/Counselor
 Is your current occupation what you have always wanted to do? 
Yes, I had a successful 25-year career working as a counselor at several local agencies.  Most of my career was spent working with children, families, and teachers in schools. I am now retired and very involved as a community volunteer, mentor, and serving on numerous boards with a focus on education and social justice issues. 
What has been the biggest influence on your life and choices you have made?
My parents, 3 sisters and 2 brothers certainly provided a good foundation!  Our home was a very welcoming place and my parents made everyone, including friends, feel special. My faith and prayer have been essential, especially in facing the difficult surprises and challenges that life can send along the way. I have also been blessed with a great husband, wonderful siblings and extended family, supportive friends, and people in my life whom I admire and who have influenced me.
How has NDA helped shape you to be where you are today? 
I feel like I received a great education, which prepared me for college and beyond. NDA also helped me develop my leadership skills while on Student Council and serving as Junior Class President, which helped me gain confidence in my abilities. I also met some lifelong friends who have been very important to me along life's journey.
How have you made a difference in your community through professional, family, or community service?
I served on Covington independent Public Schools Board of Education for 6 years, and I am currently on the board of Covington Partners (provides mentoring, afterschool programs, family engagement and support for Covington youth), Interact for Health (a catalyst for regional health and wellness), NKY Horizon Community Fund Accelerator Committee, and a few others. Through the years I have served on a variety of boards and received numerous awards for which I am truly grateful and humbled. I love my family and friends and try to be supportive to them as they have been for me. I think it is important to find a cause that you care about, to step up, give back, and try to make the world a better place in your own little corner of the world whether it be among family, friends, your work, or neighborhood. It is a way to express gratitude for all the blessings you receive in life.
What advice or wisdom do you have for the current students of NDA?
I love this quote by Maya Angelou and try to live by her words:
"People will forget what you said. People will forget what you did. But people will never forget how you made them feel."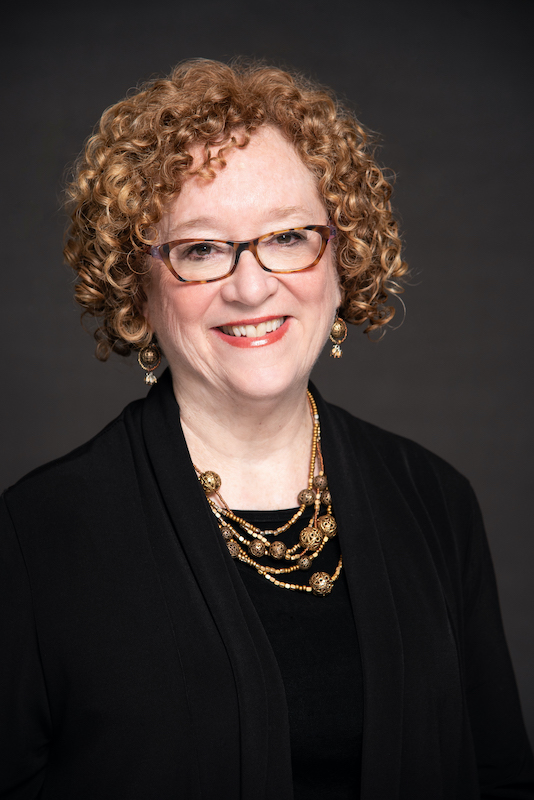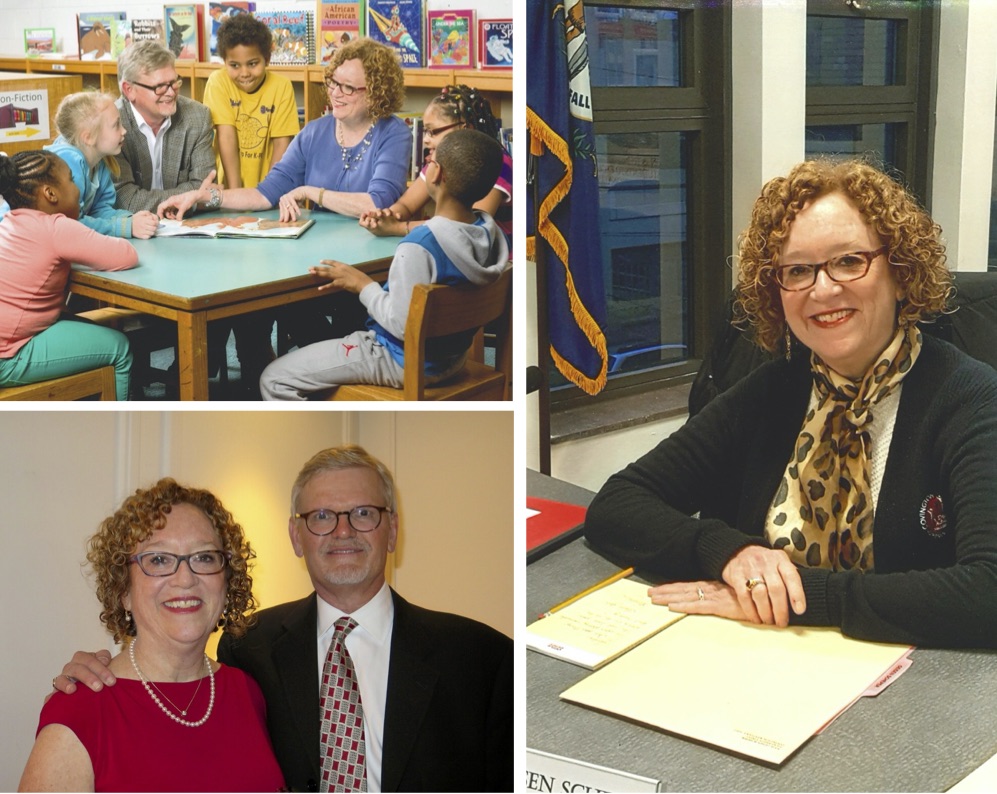 Class of 1984
Joanne Collins Nesmith
College Attended:  University of Alaska, Fairbanks
College Graduation Year: 1983
Graduate School: University of the Pacific, McGeorge School of Law (Sacramento, CA)
Juris Doctor 1986; LLM in Taxation 1987 (Masters of Law)
Grad School Graduation Year: 1986 & 1987
Job/Career: Partner in CSG, Inc. Attorneys in Fairbanks, Alaska
Is your current occupation what you have always wanted to do?
Since I was a junior in high-school I knew I wanted to be an attorney, but at that time I wanted more of a political career with a law background.  After law school however, private practice jobs were more available in Alaska, which is where I wanted to live, so that was the best option for work in the place that I wanted to call home. I also had significant student loan debt and I needed to have a good job to pay those off. I always wanted to be a lawyer, but I did not know I would want to be in private practice.
What has been the biggest influence on your life and choices you have made?
My parents encouraged me to make the world a better place and that influenced, and still influences, my choices. I have always been a bit of a "do something different" kind of person and my parents trusted me to follow my instincts and sense of adventure. To their credit, they did not waiver in the support of my decision to attend college in Alaska. I started at the University of Alaska (located in Fairbanks) in September 1979, when I was seventeen years old. Little did I know that I would never again call Northern Kentucky my home. My parents were 100% supportive, although it was hard for them to eventually accept that I would always live away from them even though we were, and are, very close.
How has NDA helped shape you to be where you are today?  
The role of women and that we are not second-class citizens. It may defy conventional beliefs, but in an all-girls Catholic School, girls really do rule! Girls are the editors of newspapers and yearbooks, girls are the leads in plays, girls are the president of the Student Council, girls are the sports stars, etc. Leaving Notre Dame, it never occurred to me that I could not do those things in my life. Leadership roles always belonged to girls at Notre Dame and that leadership is what I practice in my business and professional life, and that is something that my husband and I have encouraged in our son and daughter, both of whom are now adults. 
How have you made a difference in your community through professional, family, or community service?
NDA instilled a "servant's heart" in me and that is what I do in my family life, as an attorney, and in my community. I have been married for over 30 years and I have an adult son who is a commercial jet pilot and a daughter who is a welder/sculptor. Both of them attended the Catholic Schools of Fairbanks, which fosters many of NDA's values, including service. Anyone who has been married and has children knows that service and self-sacrifice are a huge part of being a wife and mother. My husband, Gene Therriault, was in the Alaska Legislature for over 17 years (I got my political fix) and was the youngest ever Senate President. 
As an attorney I help people every day to deal with things that can be unpleasant such as taxes, death, injury, business transactions, and the like. My career has afforded me the opportunity and honor of having represented all kinds of people in all kinds of places, including Inupiat Eskimos in Kotzebue and Utqiaġvik (Barrow) Alaska. Currently I am the managing shareholder of my firm.  My primary outlet for service is in our community, whether out the door or across the globe. I have been active in community organizations including Girl Scouts (leader for 12 years), Junior Achievement, the Senior Center, Go Red for Women, Junior Achievement of Fairbanks, PTA and HIPOW (Happiness is Paying Our Way – the primary auction/dinner fundraiser for the Catholic Schools of Fairbanks), parish finance committee, the Fairbanks Symphony Orchestra Chorus, Greater Fairbanks Chamber of Commerce, Rotary Club of Fairbanks, and the Founder and Chair of the Golden Heart Community Foundation. Rotary has allowed me to engage in international service, including a medical mission to Udaipur, India.
What advice or wisdom do you have for the current students of NDA? 
Be bold! Don't do something just because "everyone" does it. For me to leave Northern KY in 1979 was a huge leap. Perhaps it's no surprise, but I definitely won the "farthest away from home" award to go to college and it was so freeing! When I ordered my transcript to go to the University of Alaska, I had to argue with NDA's guidance counselor to get her to send my transcript because she wanted me to go to Thomas More College. Many in my family, particularly my extended family, did not think I would go. Now over 40 years later, my Kentucky family marvels at the adventures and opportunities that I have had. I still love Kentucky, which will always be my "roots," but Alaska is my home. If you want adventure or if you want to do something different, as the Nike ad would say, "Just do it."  Sometimes what seems crazy can actually be the best thing for you and provide opportunities you never imagined. The "road less traveled" can be the best road of all – don't be afraid to take it.  Be bold, be brave and never worry about failure. You can always "go back," but if you never venture out, you will never know what you are missing.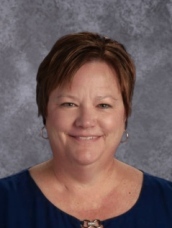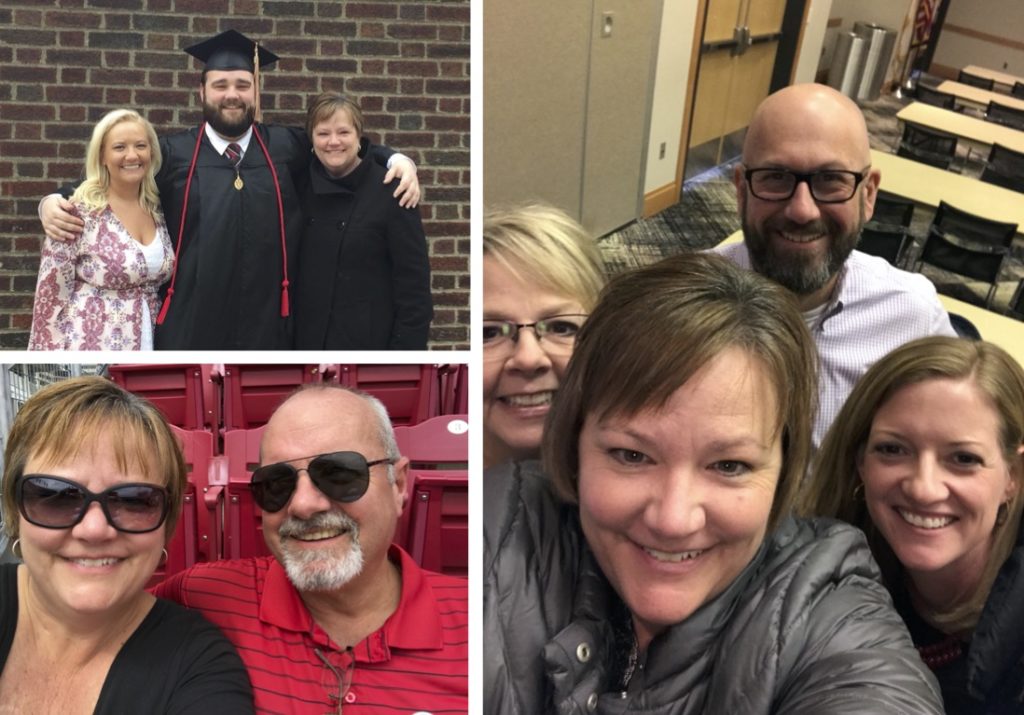 Class of 1979
Jo Kuchle
College Attended: Northern Kentucky University
College Graduation Year: 1989
Graduate School: Northern Kentucky University
Grad School Graduation Year:  Master's Degree, Secondary Education – 1994; Rank I, School Administration – 2004
Job/Career:    Math Teacher – Conner High School (1989-2005)
Assistant Principal – Camp Ernst Middle School (2005-2014)
Principal – Walton-Verona High School (2014-2020)
Principal – St. Paul School, Florence (July 2020 – Present)
Is your current occupation what you have always wanted to do? 
When I was a freshman in high school, I knew that I wanted to be a high school math teacher. I enjoyed the reasoning behind math and I always found myself helping my classmates understand what was being taught in the classroom. I never had becoming an administrator on my radar – I thought I would be a high school math teacher my entire career. In my tenth year of teaching, the principal at the school where I taught approached me about considering a career in administration. He gently pushed me in that direction, finding ways for me to continue my education at a very low cost, so I started taking classes in the administration field. Once I completed my administration degree many opportunities seemed to come my way and I am glad I listened to his advice to take advantage of these opportunities.
What has been the biggest influence on your life and choices you have made? 
In the area of my career, I recognized at an early age that I had a talent to teach and that I valued people. I recognized these as my gifts from God and felt that I needed to use the gifts He gave me. In order to teach high school mathematics, I had to major in Mathematics on the same path as Engineers and Computer Science Majors. I had some opportunities in college to work for some well-known companies that promised careers making two to three times the salary I would ever make as a teacher. As tempting as that offer sounded, I always went back to the realization that I was given special talents to teach and I needed to use those God-given talents. The biggest influence on my life and the choices I have made would definitely be the work of my parents. They spent their lives in a form of service and I grew up in that environment. They taught me to value family, to value friends, to work hard and to always be kind to others.
How has NDA helped shape you to be where you are today? 
NDA brought me a sense of confidence that girls can be successful in all areas of life. NDA gave me a strong foundation in Mathematics that helped me to persevere and graduate with a Mathematics degree. NDA also taught me how to be a very strong writer that has helped me tremendously in many forms of communication – letters, emails, award nominations and presentations.
How have you made a difference in your community through professional, family, or community service?
I feel my years of service as an educator have made a lasting impact on many people. Here are some instances where I feel I have made a difference: I have nominated 12 teachers for the Florence Rotary Teacher of the Year Award, 11 of whom won the award (an example of the strong writing skills I learned at NDA). I have nominated 12 teachers for the Golden Apple Excellence in Teaching Award, 10 of whom won the award (another example of the strong writing skills I learned at NDA). I have tutored countless students on ACT test-taking skills and ACT math content. I have helped students reach the required scores to earn scholarships. I have also helped many other students reach necessary scores to avoid remedial classes. I have stood by my students when they have had to make difficult decisions with their parents regarding college choices, job choices, and in one case informing her parents she was expecting a baby. I have encouraged students to stay in school, and many have listened to me. I have mentored many teachers to help them be successful in the classroom. I have rallied around many families to help them get the resources needed such as food, clothing and shelter. I have helped many young professionals update their resumes, strengthen their cover letter and prepare for job interviews. I have served on the Northern Kentucky University School-Based Scholar Advisory Committee. I have served on the Northern Kentucky University Student Teacher Panel, interviewing rising graduates to help them prepare for their first "real job" interview. I have served on the Notre Dame Academy Education and Technology Committee.
What advice or wisdom do you have for the current students of NDA?
I believe in goal setting. I encourage all young people to generate a list of goals at the start of the school year…goals for school, goals for family life, goals for personal life. Not too long of a list – something manageable and something of value to each person. Place these goals in an accessible place such as the visor of your car; the inside of a notebook, taped to a bedroom or bathroom mirror. Once a month re-read these goals and do a self-check. Are you making progress towards those goals? What can you do in the upcoming month to keep working on those goals? Make a concentrated effort to stay focused on what you felt was important at the beginning of the year. Each year make a new set of goals, but always hold on to the goals written the previous year. It is nice to reflect on that year after year to see how you have grown and to see how your priorities have changed.
Additional Notes (optional):
My years at NDA were life changing. I came to NDA with only four other classmates from my elementary school, St. Paul School in Florence, and I did not have any classes with them. I was forced to get outside of my comfort zone to meet new people and experience all that NDA had to offer. NDA made me a better student, a better writer, a better leader and a better friend. I am so thankful my parents made the sacrifice to send me to NDA as it has shaped me into the person I am today.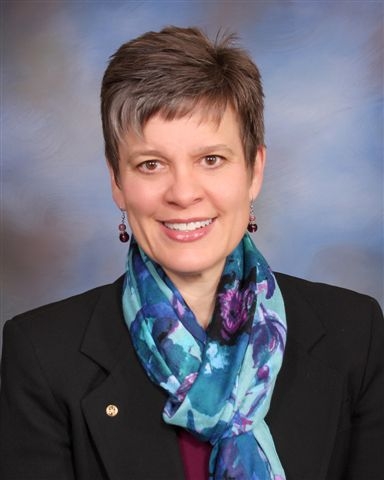 Class of 1999
Jamie Eggemeyer Holtzapfel
College Attended: NKU
College Graduation Year: 2003
Job/Career: Principal Leadership and Strategy Consultant, Core Consulting
Is your current occupation what you have always wanted to do? 
Yes… and no! I originally went to college to be an elementary education teacher. I always loved public speaking and helping others succeed. In my sophomore year of college, I discovered elementary education was not my true calling. After talking to many friends, advisors, and mentors I switched my degree to speech communication. Ironically, I have spent my entire career educating others and helping them succeed. It just has not always happened in a formal or traditional classroom environment. I have used my communication and public speaking skills to educate people about everything from brands, to environmental issues, to crisis response, to leadership development, and much more.
My current role as a leadership and strategy consultant has unveiled how my previous work experiences were preparing me for my dream job. My current job allows me to use my past experiences to creatively identify solutions for companies in need of leadership development, team effectiveness strategies or implementable strategic business plans. I often get to turn the solutions into training programs or workshops and teach my clients how to succeed in these areas by introducing new tools, tactics, or ways of thinking.
I never knew my current occupation existed when I was young. But I can confidently say now that my current role utilizes skills that I always dreamed of using in a career.   
What has been the biggest influence on your life and choices you have made?
A former boss once pulled me aside when I was young in my career and asked me, "Where do you want to be in 5 years and what are you doing to get there?" Shocked by the question, I had no immediate answer because I had never been asked this question before! This was the first time in my life that I truly realized that life is about choices. We choose our friends, how we spend our free time, who we want to have a relationship with, what we want to do as a career, our responses to life's happenings, etc. While things do not always go according to plan, especially when thinking five years out, the one thing we can do is be intentional with our daily, weekly, and even yearly choices.
For the last 11 years, I have selected a word to define my annual intention. My word is selected to give me focus, but also to keep me grounded on what is important. My word for 2020 is "grateful." I wanted this year to be focused on celebrating the fullness of my great life, and every detail that makes it full. Sometimes the fullness of my life can be overwhelming! This year, I wanted to look at the fullness as a blessing. Ironically, this word was selected during one of the most trying years for our country. This year has brought about a heavy lift for so many people. During the most challenging moments of this year, I always turn to my word. Gratitude has helped keep me grounded and has not only lifted my spirit but has encouraged me to reach out to others and lift their spirit.
I believe if you are intentional with your choices, then all you have left to do is have faith in God to bring all the pieces together.
How has NDA helped shape you to be where you are today?  
One of my favorite leadership speakers, Andy Stanley, once shared a message about the importance of people emptying their cup. Basically, his message was about how people are given gifts of knowledge, experience, and more so that they can be shared with others. By emptying our cup, we help others fill their cup. I think NDA helped me discover the value of pouring into others. My community service opportunities while a panda have had a lasting impact. My service trip to Harlan, KY, as well as my junior service year project to teach P.E. to students at St. Augustine, reinforced my love for children and my desire to empower others to succeed. I have, and still do, engage in boards, committees, and community initiatives to help others thrive. I currently serve on the NKU alumni board and am working on a committee to create mentoring and career readiness opportunities for students. But I also use the message of "pour into others" as a reminder in everyday life to always add value when working with clients, mentoring an NDA student, helping my kids, and more. Working for a company that has a philanthropic spirit has also always been attractive to me. All companies I have worked for have been community-focused with their company mission or include giving back in their guiding principles. 
What advice or wisdom do you have for the current students of NDA?
Always follow your curiosity.
I remember feeling a lot of pressure as a high school student to identify my passion and outline my future pathway. For some, passion and pathway are easily identified. For others, they are unfolded through a more indirect path. I have many friends who knew from a young age what they wanted to do, and they are doing it today! My self-discovery was not as direct. Neither approach is right or wrong. But in both cases, I believe you should never stop being curious about that which piques your interest.
If you feel like you know your future direction, curiosity will help you discover new passions and pathways as you grow and mature. If you are feeling lost, curiosity will help you evolve, discover what you like and do not like, and ultimately unveil your passions and pathway. In both cases, following your curiosity keeps life exciting, allows you to touch the lives of everyone you meet along the way, and helps you develop new skills.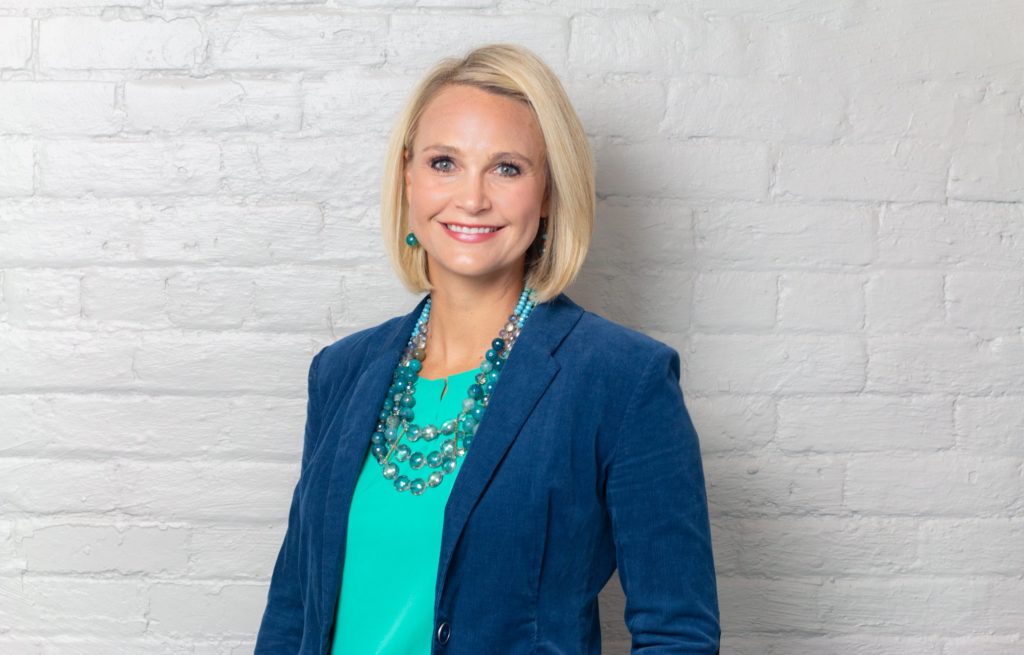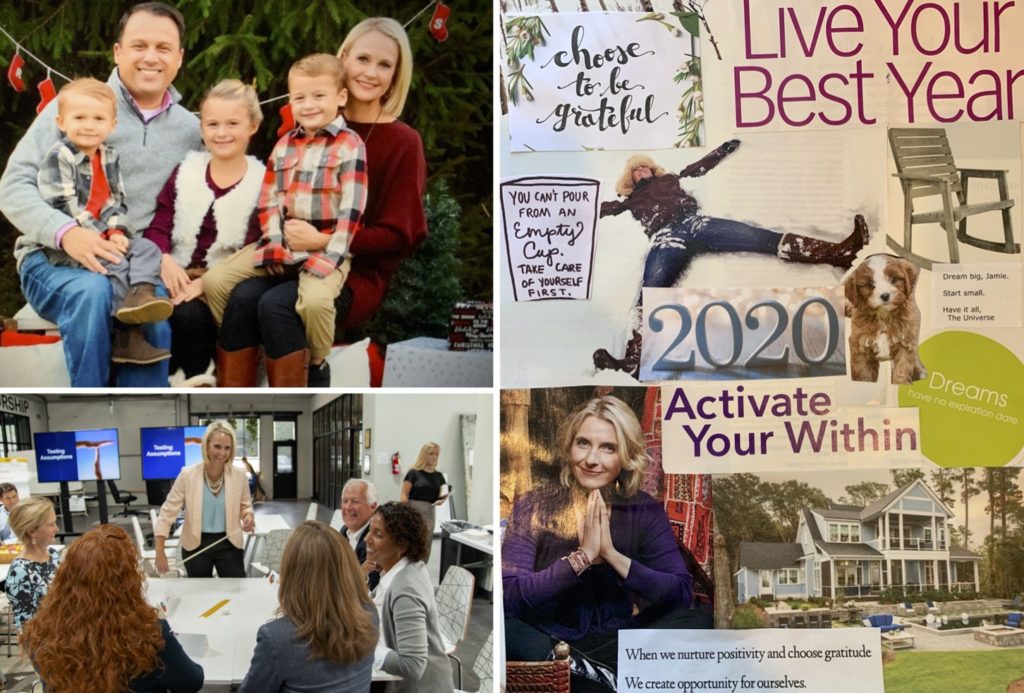 Class of 1960
Sr. Judith Averbeck, SND
College Attended:  Thomas More University (Villa Madonna College when I graduated, then it  became Thomas More College).
College Graduation Year:  1965 (magna cum laude)
Graduate School:  Drake University (Des Moines, Iowa)
Grad School Graduation Year: 1973
Job/Career:  Began teaching junior high in 1966, then came to NDA to teach in 1968. Went to Buseesa, Uganda in 2004 to teach at NDA there.
Is your current occupation what you have always wanted to do? 
I never wanted to be a teacher, so why I entered a religious community which, back then was predominately a teaching one, I really don't know.  Once I began to teach biology and chemistry at NDA, though, I loved it!  Interaction with young people more formally in class and informally after classes in Science Club allowed me to nudge them closer to God and push them to become women who make a difference.  I found this very fulfilling and it kept me young.  I strongly believe that education is the best way to change the world.
After 38 years here, I felt strongly that it was time for a change.  Since the SNDs were just opening a secondary school in Buseesa, Uganda, and since from young adulthood I had always been attracted to missionary work, I took a 6-month sabbatical to go check it out.  Two years later I went to Uganda to teach; I remained for 12 years.  Teaching at NDA there was a bit different from NDA here (whiteboard and computer became blackboard and chalk; 25 students per class became 55; AP level courses became junior high level; responsibility for students for 7 hours/day became 24 hours/7 days, etc., etc.).  There were many challenges.  Back then there was no electricity or hot water, no telephone service; very little and unreliable email; no paved roads; cement floors, only two seasons (dry and rainy), total reliance on the weather for food, etc.  But, yes, this was what I always wanted to do!  I loved the simplicity of the kids, their thirst for learning, their innate self-confidence and grace.  The lifestyle was earthy – much closer to gospel living, I felt, than ours here in the U.S.
What has been the biggest influence on your life and choices you have made?
Discovering the path down which God was leading me and following it has always been the guiding force of my life.  An early experience of God's presence with me and subsequent periods of isolation necessitated by illness started me on this journey.  At NDA and in university studies, my world broadened considerably through learning, friendships, numerous activities.  As a SND, prayer and reflection were built into my day and doing God's will was the focus of life. So, I continue to walk this path now into retirement trusting the Spirit to show me the next step.
How has NDA helped shape you to be where you are today?  
During my student days, NDA reinforced the values I learned at home regarding the centrality of religion and finding God in all things. I grew in self-confidence, freedom and appreciation of diversity.  I had excellent teachers whom I admired very much and they exerted a profound influence on me. Many of them were SNDs.  Their joy, openness to life and genuine care for us students exerted a major influence on me and my choice to become a sister. It was during the retreat provided by NDA in my senior year that I made my final decision.  
While teaching here, I enjoyed success, appreciation by my students and great interaction with my fellow staff members.  In Buseesa, Uganda, I found the same spirit of joyful simplicity alive and well among the sisters there. Surprisingly, NDA UGANDA, so different in appearance, location and opportunities, had the same "feel" as NDA COVINGTON. I felt at home immediately and was able to adjust to the minor differences like unpronounceable names, grueling schedules, and lack of equipment.
What advice or wisdom do you have for the current students of NDA?
It is amazing how alike teenagers in Africa and those in the U.S. are!  Under those very different looks, customs, beliefs are the very same hearts.  Truly, we are all differing reflections of God's love.
Additional Notes:
I have spent 42 years of my life at NDA CVG.  It's good to be back "home."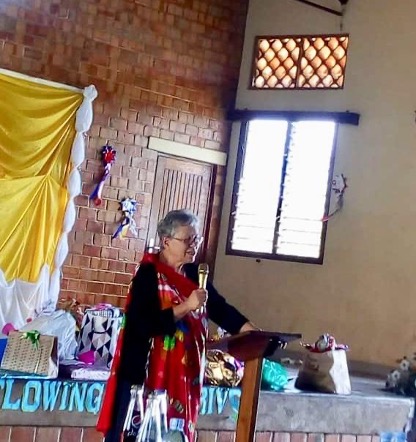 Class of 1992
Emily Roebel Edmondson
College Attended: University of Alabama-Birmingham, UAB
College Graduation Year: 1996
Job/Career: Director of Sales, Galerie Candy & Gifts
Is your current occupation what you have always wanted to do?  
Originally, I wanted to major in fashion and eventually settled on communication, with a focus on news broadcasting. However, I started my career as a cosmetics and fragrance buyer in Birmingham; I went the non-traditional route of learning on the job, no formal training in merchandising, margins or inventory control. I then went from managing product portfolios to managing people, and that transition was quite interesting. Understanding the consumer has always been a passion of mine, what drives purchasing decisions and how can we provide that answer. From there, I landed on the other side of the buying desk, selling wholesale in the confections space supporting major retailers with seasonal candy and gifting product and exclusive launches. In my current job, I have had the privilege of traveling the world, lobbying on the Hill, and leading our industry conference for 3 years. Though I never planned on this career trajectory, it has broadened my view of the world and myself as its citizen.
What has been the biggest influence on your life and choices you have made?
My family and friends, including a tight group from my graduating class, have provided a safety net that allows me to take risks, learning from challenges and motivating me to be better. My husband Alex is my biggest cheerleader, and often his confidence in me pushes me to say "yes," and our 4 children looking on are always a factor in what's next. Work/life balance remains the goal, but not a reality; instead I focus on trying to be 100% present in the moment. The women that I am fortunate enough to call my friends celebrate our collective wins and share in our collective losses; it is an all-in support system.
How has NDA helped shape you to be where you are today?  
Notre Dame gave me a solid foundation, as it has for thousands of women over the years, while allowing me to find my voice. From the 4 years of track and cross-country, honing the necessary team building skills, to the classroom experience and high standards all the way around. I would say that my coach, Bob Meyer, had a huge impact on my life. Bob was a great mentor and one of the best leaders; beyond coaching, he emphasized the importance of hard work, dedication, and staying humble. I cherish the memories from those 4 years, and anyone who has been involved in NDA athletics shares that sentiment, I'm sure. Being surrounded by strong women propelled all of us forward, it personally motivated me to seek opportunities where there were none, and to take my seat at the table unapologetically.
What advice or wisdom do you have for the current students of NDA?
"Whether you think you can, or you can't, you're right." – Henry Ford
In the last 6 months, we have all been truly tested. It reinforces that time is short, and you should enjoy every moment, every memory, and live in the now. The experiences you create, actively create as the owner of your life, will reflect the NDA mantra of "women making a difference." Life is never what you expect of it, and for that, you should truly be grateful. Your generation has the right and responsibility to forge our planet's future, and we have every reason to believe you will leave it better than you found it.
Additional Notes:
In my career, my most proud moment was one that I expected to achieve much later in life. At 42, I was the first woman and youngest person in our industry to serve as Chair of our National Confectioner's Associate State of the Industry Conference. Planning and executing the event for more than 600 of my industry peers and retail partners was the biggest undertaking of my professional life; it was stressful and hectic, and involved big company politics on a non-profit budget. It was grueling, but I relished it. Do not be afraid to say yes and figure it out later!
Pay it forward, lift up other women… in our industry, we have carved out our own space by establishing the Women's Leadership Group and the networking has proved to be invaluable. The mentor/mentee relationship is an essential one in which all should participate!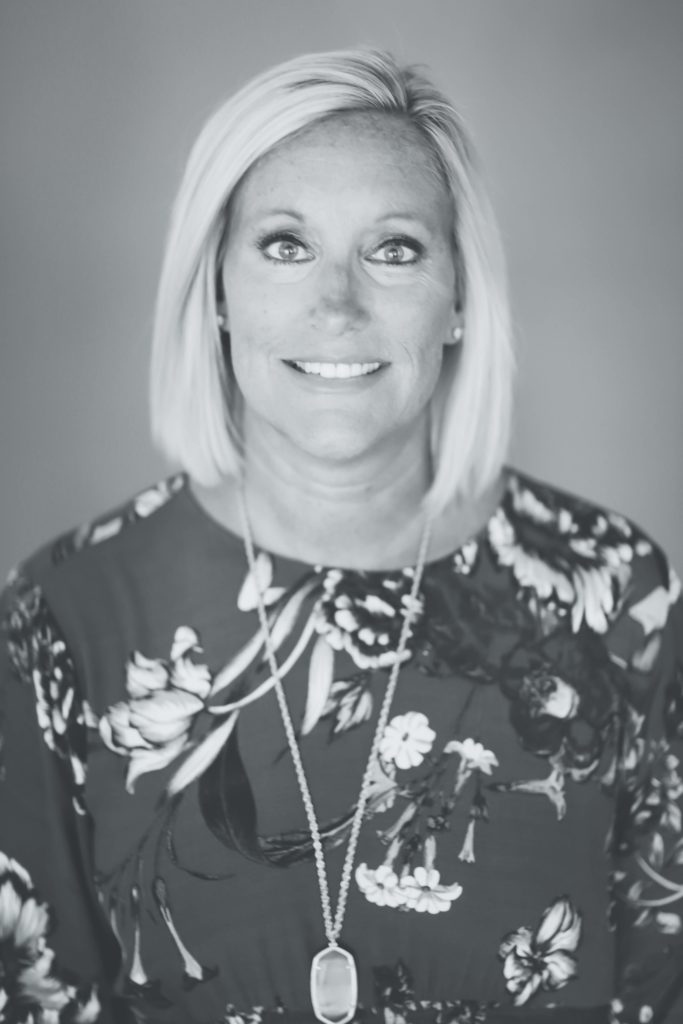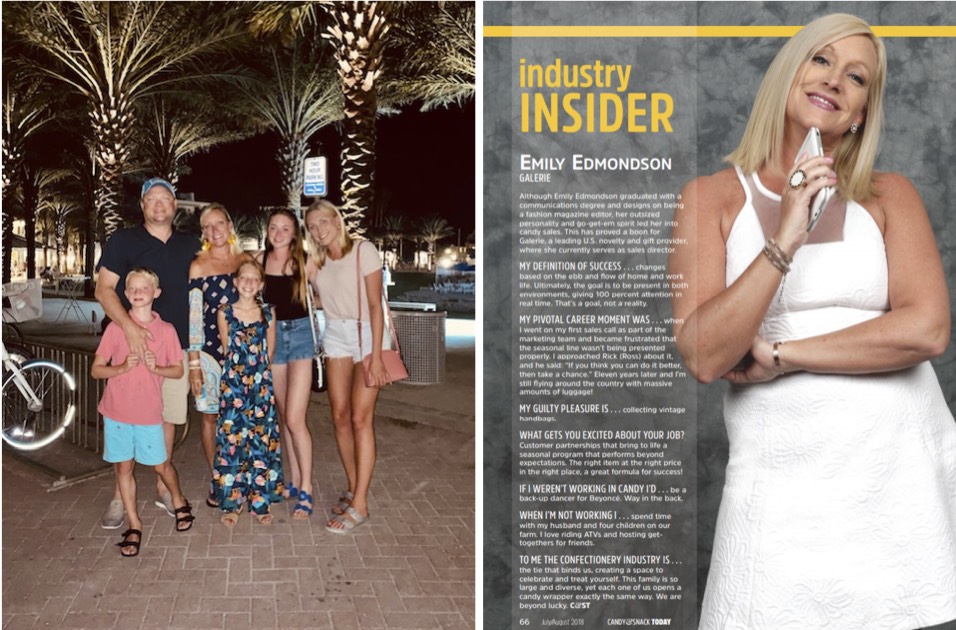 Class of 1981
Lisa Wintersheimer Michel
College Attended: Xavier University
College Graduation Year: 1985
Graduate School: University of Cincinnati College of Law
Grad School Graduation Year: 1988
Job/Career: Lawyer – Keating Muething & Klekamp PLL

Is your current occupation what you have always wanted to do?
My current occupation is what I have wanted to do since starting law school.  When I was in high school, and I began to think seriously about my opportunities and what I really enjoyed doing, I started thinking about law school.  Once I started college, I knew I wanted to attend law school and became interested in business law.  I am currently a lawyer with a large Cincinnati firm working specifically with businesses in the area of employee benefits which is a very specialized practice area.  I am the leader of my Practice Group, a member of the firm's Board of Directors, and have had many management responsibilities over the years, but the thing I like best is working with clients, figuring out the best way to help them accomplish their goals, and problem solving.  I really enjoy what I do!

What has been the biggest influence on your life and choices you have made? 
The biggest influence on my life has been my parents.  My father was a lawyer and judge for many years, and both my parents had me convinced I could do whatever I wanted to do and gave me a lot of support and encouragement.

How has NDA helped shape you to be where you are today? 
NDA also had a big influence on me.  I was well prepared for college and law school because of the critical thinking skills and work ethic I was taught.  Just as importantly, I made lifelong friends.  I'm very proud to be an NDA alumna!

What advice or wisdom do you have for the current students of NDA?
My advice to current students would be to believe in yourself, follow your dreams and work hard.

Additional Notes:  
I met my husband in law school, and we have four wonderful daughters.  I sometimes joke that I never have to wonder what to do or how to spend my time because there is always something happening.  I wouldn't have it any other way!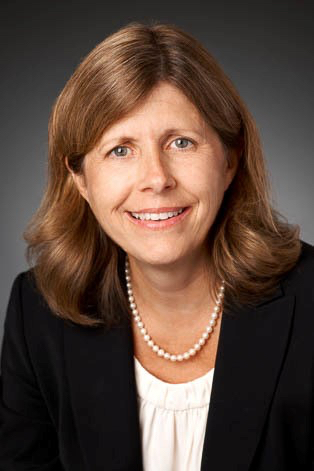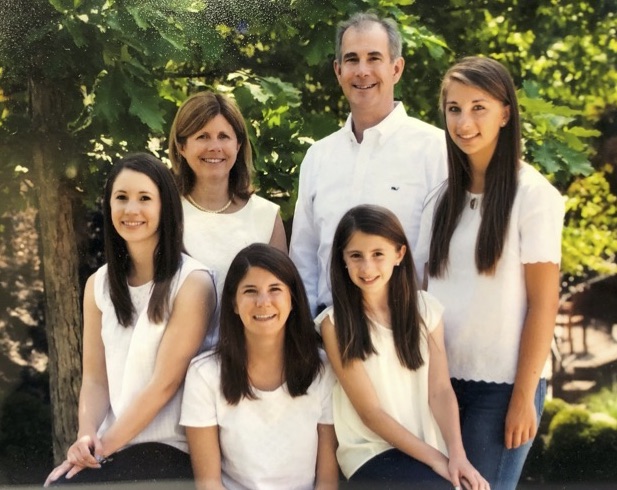 Class of 1993
Amy Crout Ziegler
College Attended: DePaul University, 1997
Graduate School: DePaul University College of Law, 2002
Job/Career: Intellectual Property Attorney (Patents, Trademarks, Copyrights)
Is your current occupation what you have always wanted to do?
I developed a love of science in high school, which led to my decision to study physics in college. After earning my Bachelor's degree at DePaul University, I did not feel ready to jump into graduate work. Instead, I began working at Argonne National Laboratory as a Particle Accelerator Operator and took this time to weigh my long-term career options. I knew that I wanted a career with more autonomy and variety, so I decided to follow in my father's footsteps and attend law school. After earning my law degree, I started my legal career as a patent attorney. My love of science and physics background both contributed to my current career even though I initially did not set out to become an attorney.
What has been the biggest influence on your life and choices you have made? 
My father and his career in law played a large role in my decision to attend law school.  However, participating in the science club at NDA fueled my love of science. I believe that the discipline and logical thinking skills that I acquired while managing the rigors of a physics education gave me the confidence to explore all opportunities and embrace new challenges. This led to my career as an intellectual property attorney and ultimately, as a Shareholder of a law firm.
How has NDA helped shape you to be where you are today?  
My interest in physics bloomed in high school because of an excellent science teacher, Sr. Mary Ethel Parrott. Sr. Mary Ethel ran the science club at NDA and was very involved with her students. She brainstormed interesting science fair ideas, helped us with our projects, and drove us to science fairs all over the state. My participation in these fairs all through high school led to incredible opportunities, such as allowing me to gain first-hand research experience by spending a summer working at Brookhaven National Laboratory and spending the following summer at the National Youth Science Camp, where in addition to participating in outdoor activities in a traditional camp setting, I was running experiments and meeting scientists from all over the world.
What advice or wisdom do you have for the current students of NDA?
I encourage students to learn the traditional route to their desired career by searching online or speaking with employees already working in that career. Getting a job in a given field can be simplified by following the customary path. However, as we walk down our educational path and embark on our career journey, we continue to learn and evolve so I also encourage students to be open to possibilities, welcome challenges and explore all opportunities. 
Additional Notes:
The photos I have enclosed are special to me. They show Judge Richard Linn of the United States Court of Appeals for the Federal Circuit in Washington, DC awarding me the 2018 Linn Inn Alliance Distinguished Service Medal. Only four attorneys or judges receive this award nationwide each year, so it is an exciting honor.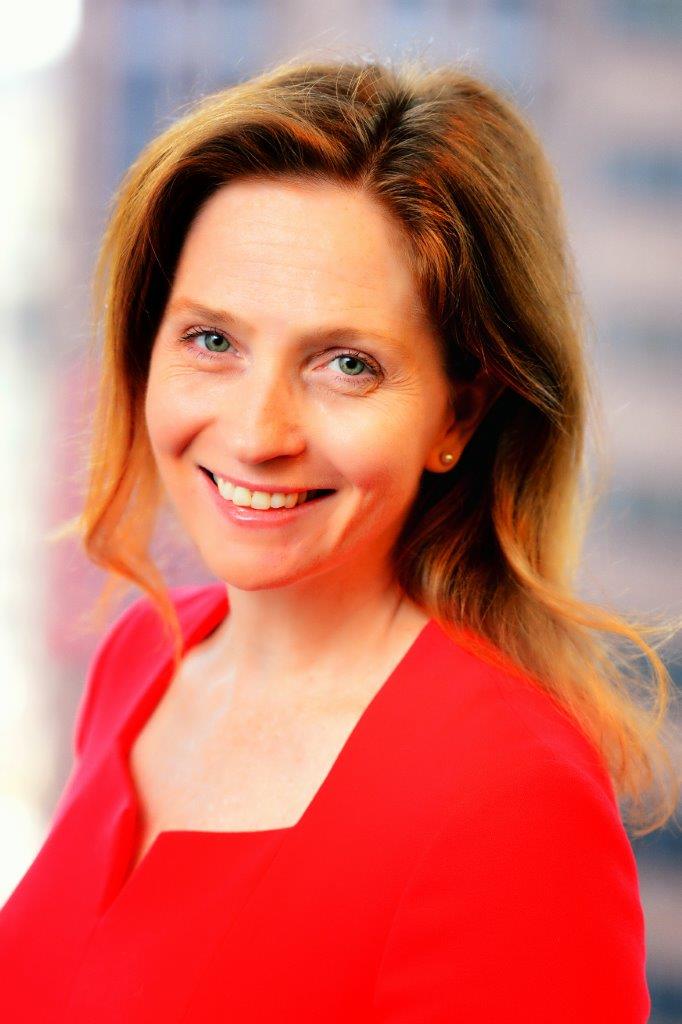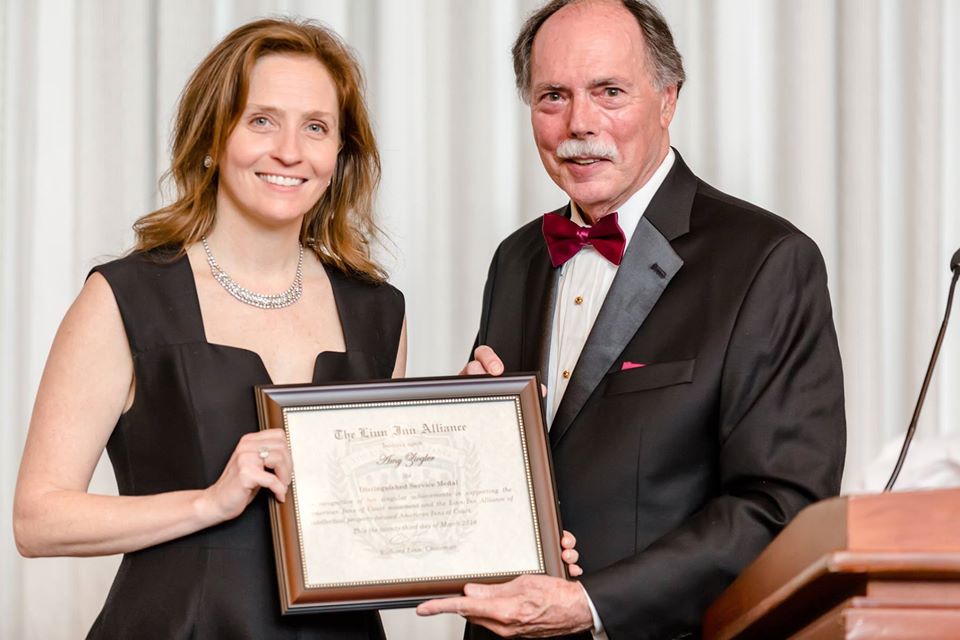 Class of 2014
Jacqueline Schuh
College: Indiana University (Bloomington), 2018
Job/Career: Financial Management Consulting
Is your current occupation what you have always wanted to do?
I have always wanted a career that is challenging and requires constant learning. For two years, I have worked at Grant Thornton, an Accounting firm, as a Financial Management Consultant. I like to think that my job each day is to learn and help others through problem solving. These two qualities have made consulting the ideal career after my college experience at Indiana University.
As a Consultant, I have been able to travel to all parts of the country to interact with individuals from all over the world. Some of my most memorable projects have included a Telecommunications company in Washington D.C., a Software company in Nebraska, and a Movie & Entertainment company in New York City. Working with a wide range of individuals and industries has kept me constantly curious and has compelled me to learn new topics so that I can help companies perform at their best. Other than the places and people that my job has led me to, the best part is the intellectual challenge that each day requires. Each day I am utilizing both sides of my brain. The left for analytical skills and problem solving, and the right for communication and emotional intelligence.
What has been the biggest influence on your life and choices you have made? 
My family and my faith. I am the oldest of 6 kids, and being raised in a large family has influenced the choices that I have made. I am blessed with the greatest parents who instilled in us at a young age where our priorities should lie: Faith, Family, and Education. Without my family's support, I never would have had the courage to go to an out-of-state university, move to a new city after graduation, and step out of my comfort zone like I did.
How has NDA helped shape you to be where you are today?   
My years at NDA gave me the confidence to take on new experiences while always aiming to put others first. The Sisters of Notre Dame have always been an outstanding example of how to serve others. Their actions are a daily reminder that we should be using our talents and gifts to make a difference in our world.
Our actions have both a direct and indirect impact on others, and we have learned from the Sisters of Notre Dame how to make sure that impact is a positive one. We can all name a Sister who has made a lasting impact on us, fostering in us a commitment to serve and a devotion to Mary.
What advice or wisdom do you have for the current students of NDA?
Stay curious. I am always trying to "know what I don't know" so that I can learn each day. The world we live in today offers endless knowledge and experiences. Don't be afraid to dive into a new subject, travel to a new place, or introduce yourself to a stranger.
Try to do one thing that makes you uncomfortable each day. From my experience, the uncomfortable and risky choice has always been the most rewarding. But most of all, be grateful. It can be difficult to understand the uniqueness of a Notre Dame education.
You have to leave the blue lockers and gray skirts behind in order to gain a greater appreciation for the gift that you have received. Be grateful to your parents, your teachers, and our God for an education that is unparalleled to others.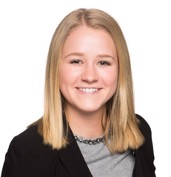 Class of 1987
Julie Crowe Willoughby
College: University of Kentucky 1992
Graduate School: North Carolina State University – MS 2004, PhD 2007
Job/Career: Chief Scientific Officer/Head of Innovation and Operations, Tyton BioScience
Is your current occupation what you have always wanted to do?
I always wanted to help people learn. I have been fortunate in my life to have had so many patient teachers – both formal and informal. From mentors at work to my graduate advisor. I am always grateful to Sister Mary Ethel for sharing her vast knowledge and giving me the courage to try a daunting discipline such as chemical engineering.
My career started at Dow Corning Corporation during college through 2001 and worked in packaging after grad school. During my time at NC State as a faculty, I taught senior design in the College of Textiles and ran a research program in materials and controlled release of substances.  One project I am most proud of is my work on crop protection with paper (banana fibers), which was sponsored by The Bill & Melinda Gates Foundation through a Grand Challenge Exploration grant.  It is now in field testing in Africa and doing extremely well.
Creating is also a big part of who I am. I love taking something from the ground up. From home remodels to revitalizing college programs to starting up unprecedented groups at Nike where I was Director of Material Science, then Director of Manufacturing Innovation. My left brain and right brains were always working on separate tracks. Now as the architect of the innovation side at Tyton BioScience, I can grow what the founders created, influence and set direction, and roll up my sleeves to get the job done!
What has been the biggest influence on your life and the choices you have made?
My family and my spirituality. Being kind versus being right. Making lemonade out of lemons. These have been my guiding principles.
How has NDA helped shape you to be where you are today?
My work ethic and not holding back when I want to pursue something. Growing up as a PANDA, we are privileged and have a support system that believes in us. Unfortunately, this is not a common experience for many people.
What advice or wisdom do you have for the current students of NDA?
Have grit. I was prepared for many things in life. However, how you adapt and react to a situation defines you more than how much preparation you do. Lean on your support system and encourage people to lean on you. Keep learning, take negatives and flip them to positives. Be brave enough to make unpopular choices for the right reasons.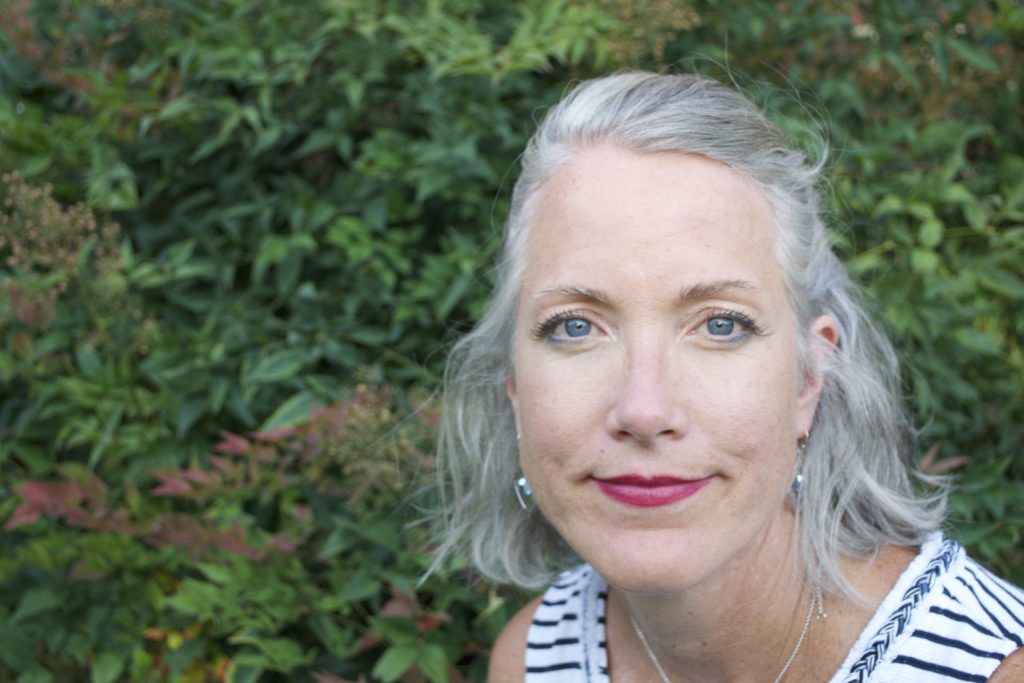 Class of 1987
Susan Reed Butsch
College: Northern Kentucky University 1992
Graduate School: Virginia Tech 1993
Job/Career: Currently, I am a quality engineer for L3Harris in Mason, Ohio. In this position, my background in physics, statistics, and material science is utilized every day. Items manufactured at this facility allow communication between rocket sensors and mission control, satellite-to-satellite communication, and data analysis/visual integration of information transmitted in radio signals (the signals for any video of astronauts you've seen has likely been transmitted to earth through our devices). Daily activities include review of schematics (electrical circuit plans), drawings, parts-list selections, and work instructions during premanufacturing readiness reviews. In this role, the quality engineer acts as the primary customer contact for problem resolutions on assigned programs. When quality inspectors identify anomalous conditions, my physics and materials science background kicks-in during review of the suspected component nonconformities. During the last couple of years, I completed the Certified Quality Engineer exam and am a registered Certified Quality Engineer. This certification lets other people know that I have an understanding of basic business organizational management structure, quality systems management requirements, lean business practices, and do calculations required for six-sigma process control and other statistical process control techniques.
Is your current occupation what you have always wanted to do?
Currently, my role is in direct support of the aerospace industry. As a quality engineer, I help support problem solving for assigned programs. One such program is a remote sensing box that is responsible for control of rocket performance during lift-off. This may or may not have partially been what I pictured myself doing when I grew up. When I was in school, I did not know exactly what I wanted to do, but I knew that it involved not only testing and analysis of composite materials, but also research and development in materials applied to the aerospace industry. However, I stopped with my Master's degree and do not have my PhD. Without the PhD, doing research in industry is challenging. When I graduated, the internet was in its infancy. Things like "LinkedIN" did not exist. As a result, finding a job for someone who likes physics and materials science was challenging. I did, however, find a job working with polymer-based composite materials (the focus of my graduate research). However, after three years in that position based in Lancaster, Ohio, the company closed the facility and moved operations to Utah. With two little kids at the time, I chose to stay home and be 'mom.'
Eventually, I started to work part time by teaching statistics, natural science, and physics (general and calculus based) at Columbus State Community College. My husband and I relocated to Seattle, Washington, in January 2013. This allowed me to get into a full-time position in the aerospace industry, where I could start using my knowledge of physics and material science for a 'real job.' After five years, this facility relocated and once again I needed to move. At this point in time, I found a job in support of the space industry here in the Cincinnati area. So, we chose to come home. I am very glad that we did return to this area. I love what I do for a living and I love being close to family. I thought I would be working with composite materials building aircraft. What I am currently doing is working with electronic circuit boards that communicate information through the transmission of radio signals.
What has been the biggest influence on your life and the choices you have made?
My mom and dad, Jesus, and my husband. Without the support of my parents, I would not have been able to go to school and pursue physics as a possible career path. Without Jesus' perfect model of how to live and treat one another, it would be easy to be selfish and self-consumed. Without my husband, I am not sure where I would be. We have moved across the country a couple of times (Kentucky, Virginia, Ohio, Washington, and back to Ohio). Through it all, the love of Christ has guided us along the way.
How has NDA helped shape you to be where you are today?
Continuing on the faith journey as an adult that was instilled in me through my parents and the teachers at Notre Dame Academy helped me to understand there really are no boundaries between what happens at home, school, or work. People are people. How you treat someone is a direct reflection of the peace within your own being and the love in your heart. The love that is reflected in your daily actions, how you treat one another in good times and bad, means more to your success in life than any degree. A degree simply means that a checkmark can be placed in a box on an application form. It means you have achieved a certain level of knowledge and understanding in a discipline. It does not mean that you have the dedication and perseverance to honor commitments and be a positive role model for others. These are the intangible character traits instilled at Notre Dame Academy.
What advice or wisdom do you have for the current students of NDA?
Follow your dreams. Don't be afraid to leap before you look. Never forget the wisdom of St. Paul:  If I speak in human and angelic tongues but do not have love, I am a resounding gong or a clashing cymbal. And if I have the gift of prophecy and comprehend all mysteries and all knowledge; if I have all faith so as to move mountains but do not have love, I am nothing. If I give away everything I own, and if I hand my body over so that I may boast but do not have love, I gain nothing. Love is patient, love is kind. It is not jealous, love is not pompous, it is not inflated, it is not rude, it does not seek its own interests, it is not quick-tempered, it does not brood over injury, it does not rejoice over wrongdoing but rejoices with the truth. It bears all things, believes all things, hopes all things, endures all things. Love never fails. If there are prophecies, they will be brought to nothing; if tongues, they will cease; if knowledge, it will be brought to nothing. For we know partially and we prophesy partially, but when the perfect comes, the partial will pass away. When I was a child, I used to talk as a child, think as a child, reason as a child; when I became a man, I put aside childish things. At present we see indistinctly, as in a mirror, but then face to face. At present I know partially; then I shall know fully, as I am fully known. So faith, hope, love remain, these three; but the greatest of these is love.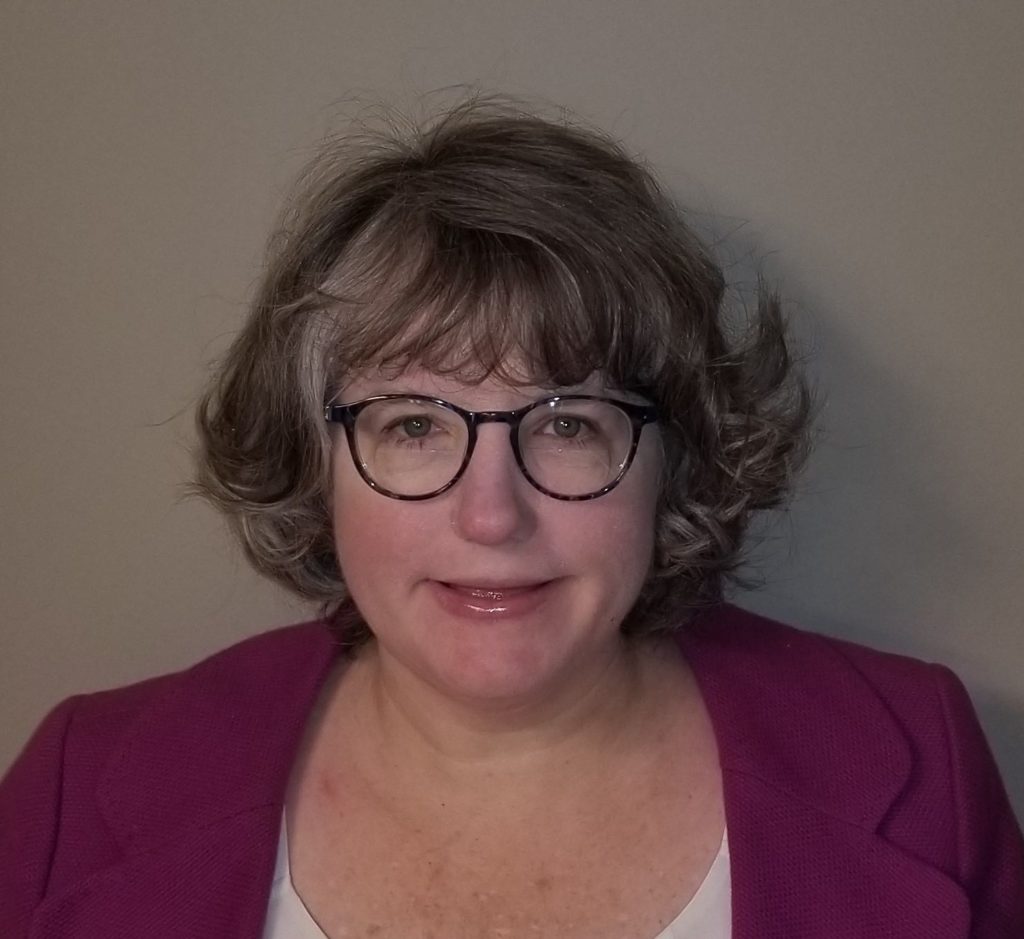 Class of 2011
Katelyn Stenger
STEM melds everyday concepts in unexpected ways, and allows me to make a difference in the world by solving problems that impact people. I love where I am, who I am, and what I do – which is why I want to tell you about my journey from skirt-wearing Notre Damian to problem-solving researcher.
Most days after school at Notre Dame, you could find me in the physics lab. My friends and I would be working on research for our science projects, guided by the-one-and-only Sister Mary Ethel (SME). SME is the ideal mentor – she guides you, but lets you fail on your own. I definitely failed and made every mistake that could be made with my science projects. One time I forgot that I had left an experiment running and left the heat room on for a week! My results were toast. Even though I failed very often, I loved researching – not because I understood what I was doing but exactly the opposite. I had no idea what I was doing or what would happen – and I felt like an explorer.
Have you ever seen an ant roaming around in the dirt looking for a crumb? That's research. Okay, fine. Research is a little more methodological, but for the large part, most researchers don't know what's going to happen until they systematically observer it. Currently, I research problem-solving at the University of Virginia as a PhD student. Studying problem-solving is extremely meta, and sometime I end up analyzing my own thinking (metacognition). I research the very simple idea of subtraction – removing elements from a problematic situation to achieve a goal-state. My team has found that we don't subtract to solve very often. In contrast, we almost exclusively add to solve our problems. I think back to an NDA post-lunch food coma. Sitting in class with eyes that say "I swear I am trying to keep these lids open" countered with a head nod repeating every 30 seconds. I could've addressed this problem in a few ways. I could add to solve my problem – drink something caffeinated. Or, I could subtract from my problem by standing instead of sitting and removing the seat that lets me nod off. If I really want to avoid future post-lunch food comas maybe I don't eat all of the mashed potatoes (but they are so delicious).
Our differences help us make a difference. Every person perceives the world differently. Our different perspectives – and the way we think about the problem – help us to find the best solutions for our biggest problems like climate change and equality. If you are curious about the science behind differences in problem-solving, I recommend The Difference by Scott Page.
My experiences shaped my perspective – and the following is a sweetened, condensed version. My education at Notre Dame (graduated in 2011) helped me understand STEM as an opportunity to explore. I continued my education at Rose-Hulman Institute of Technology in mechanical engineering – because I liked finding out how things worked. After graduation, I designed a few skyscrapers at the Hudson Yards in New York City with an engineering team, and learned how to transform an idea to a creation. While living in Philadelphia at the time, I found out about lead in my neighborhood's drinking water. I founded a startup that supported legislation for lead-free water. Throughout all of these experiences, other people's thinking amazed me – and sometimes confused me. That takes us to present day, where I find myself in a lucky situation because I ask questions (and sometimes answer) how people think and solve problems.
I hope you feel empowered to follow your curiosity, and you realize that there are a bunch of ideas to explore in STEM. The way you apply STEM can really help you be a woman making a difference.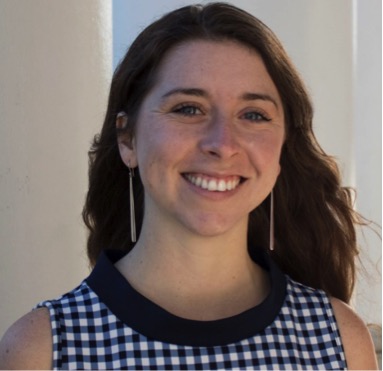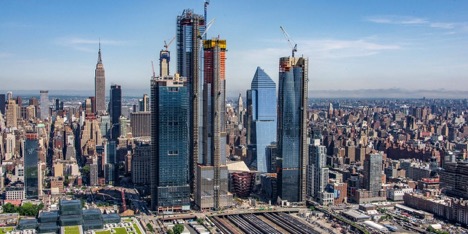 I designed the Hudson Yards in New York, NY.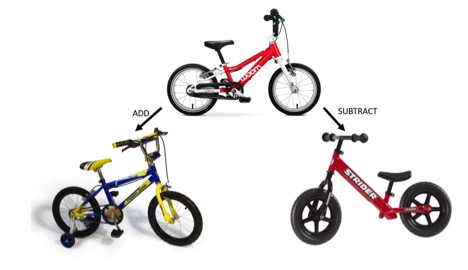 How could you teach a toddler to ride a bike? You could solve by adding or subtracting.
Class of 2002
Caitlin Shaughnessy Dwyer
College Attended: University of Notre Dame
College Graduation Year: 2006
Graduate School: Pontifical John Paul II Institute for Studies on Marriage and Family
Grad School Graduation Year: 2010
Job/Career: Instructor of Theology at Thomas More University
What/Who has been the biggest influence on your life and choices you have made? 
I know it sounds cliché, but from a young age I wanted to change the world.  I grew up watching my mom and dad live out their vocation to medicine.  They both had worked hard and made many sacrifices to attain their medical degrees, and then as doctors they gave their time (and sleep!) to help heal others.  I was proud of them and I wanted to be like them: I wanted to live a life that made a difference.
How has NDA helped shape you to be where you are today?  Please explain.  

NDA nurtured that desire.  My parents had raised us in the faith, and the witness of the Notre Dame sisters of a Christ-centered life of service deepened my own love for Christ and my desire to serve Him wholly.  By the time I graduated from NDA, I had my heart set on a political science degree from my chosen school, the University of Notre Dame.  The next step would be law school and then a life in politics, championing the rights of the most vulnerable in society: the unborn and the poor. 
Is your current occupation what you have always wanted to do?  Please elaborate on your response. 

When I got to ND I encountered a small problem.  I detested my political sciences classes.  They were so boring.  On the other hand, my first theology class lit me up in a way nothing else ever had.  Studying theology, I felt fully alive.  I gradually discerned that God was calling me to help change the world in a different way.  I felt strongly that the root of many of our cultural ills was a misunderstanding of the dignity of the human person.  I thought if people could see who we really are – children of the almighty Creator, endowed with an inalienable dignity that absolutely nothing can take a way, destined for eternal joy beyond all telling – the cultural ills would start to resolve themselves.  We would treat ourselves and others with love and respect, we would live beautiful lives in accord with the incredible truth of our identity.  And that's what I wanted to do with my life – share that truth with as many people as I could.  To that end, I co-founded what is now an annual student-run conference at ND, The Edith Stein Project, dedicated to identifying threats to feminine dignity and illuminating women's vocation in the modern world. 
After graduating from ND in 2006, I got married in 2007.  My husband and I like to laugh at how "countercultural" we were.  While marriage and children are often depicted as the "traditional" choice, the reality is that society tells us to put those things off as long as possible while we achieve success in our careers.  But rebels that we were, Ryan and I took the plunge to get married and a couple of weeks later we packed up a Uhaul and moved to Washington, D.C. where I would attend graduate school to study the thought of St. John Paul II on the human person while my husband worked for a non-profit.  This was a huge step of faith for us to move away from our families to a big city, particularly because we had also decided to be open to new life  early in our marriage (couldn't get enough rebellion).  We were blessed with two beautiful babies by the time I finished graduate school.  My theoretical studies at the Pontifical John Paul II Institute for Studies on Marriage and Family were rounded out nicely by the "experiential learning" I had on the same topics within my own home.
After graduate school, we moved to Florida for my husband's work.  I decided to stay home with our children and did this for several years, taking free lance editing and writing jobs.  I wrote for the United States Conference of Catholic Bishops and Humanum: Issues in Family, Culture & Science and edited Dr. Michael Hanby's No God, No Science: Theology, Cosmology, Biology and the K-4 Theology of the Body curriculum for Ruah Woods.   I was so happy to be home with my kids (a luxury not everyone has) and I knew that loving them and affirming their dignity was an important way of living out my desire to instill the truth about the human person in others.  Yet I still hungered to teach to a wider audience, particularly at the collegiate level.  And because of the choices I had made – putting family before career and not launching immediately into further education or an academic position after graduate school – I wondered if I had missed that opportunity.
But when God has a plan for your life, he can make it work against the odds.  When we moved back to Kentucky (now with three sweet babies 4 and under), I landed a position teaching theology as an adjunct at Thomas More University.  And as my children got older and the needs of the university expanded, I worked my into first a part-time position and then to a full-time Instructor of Theology.
I currently have the great privilege of teaching about 120 students every semester.  We discuss the deepest human questions – Who is God? What's my identity and purpose? What kind of life leads to happiness? – in the context of Catholic theology.  And we of course study together the Church's understanding of the profound dignity of each and every human person. 
I've also had the blessing to work with TMU's Wm. T. (Bill) Robinson Institute for Religious Liberty and I just received a Presidential Innovation Grant to help the faculty and staff grow in our understanding of what it means to teach within the Catholic Intellectual Tradition (CIT), a key part of our mission at TMU.
Many describe the CIT as a two-thousand year long "conversation" between Christians and the world as Christians have sought to understand the faith and express it through theology, philosophy, literature, scientific endeavors and the arts.  This has led to the production of countless treasures – texts, songs, artwork – and one of the primary tasks of the Catholic university is to pass on these gems from one generation to the next.  However, the CIT is not just a thing of the past.  It is "alive" and developing as scholars and artists continually seek to understand and express the eternal truths of the faith in contemporary terms.  Catholic university scholars can thus grow and expand the tradition with our writing, research, and production of art.
My project, "Mission Minute," involves seeking out professors to share short profiles of famous figures in the CIT with our faculty and staff.  These audio files will also be available online for the public to enjoy.I am truly blessed to get to do work that I love and that, I hope, realizes my dream of helping to change the world in some small way.
What advice or wisdom do you have for the current students of NDA?
Don't be afraid to put family first!  Be a rebel! Trust that God has a plan for your life and that He can bring a greater good from even the most profound difficulty or disappointment.  After all he brought the best thing – resurrection, salvation, and eternal life – from the very worst thing – the crucifixion.  He surely can breathe new life into whatever challenge life presents us.  As St. Paul says, "We know that all things work for good for those who love God who are called according to his purpose" (Romans 8:28).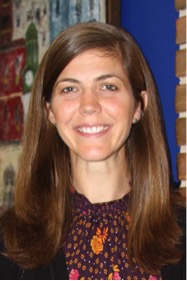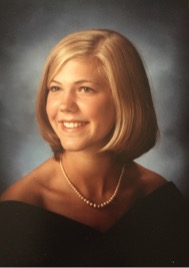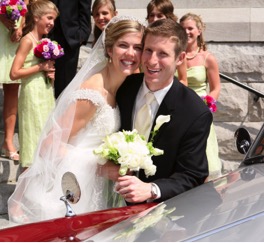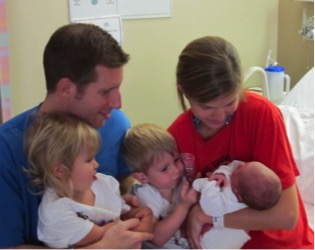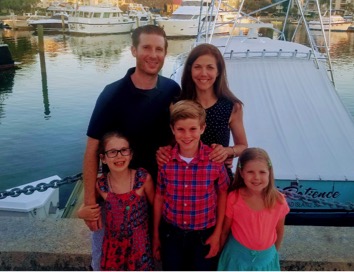 Congratulations to the Class of 2019!
Lauren Abner
Kaitlyn Allen
Elizabeth Arlinghaus
Emmy Ayres
Landrie Barnes
Hannah Baute
Theresa Berling
Grace Bernhard
Mariangel Betancourt
Megan Bezold
Carenna Bhola
Molly Boerger
Aalyah Bowman
Alaina Brauer
Morgan Briede
Marah Brooks
Emmaline Browning
Kara Brunot
Lydia Bruns
Jordan Burwick
Clare Butler
Haley Butler
Jenna Cayze
Isabel Rose Coomes
Christina Elizabeth Cornett
Gabrielle Maria Cottingham
Riley Elizabeth Crawford
Maya Patricia Decker
Anissa Renee Dickerson
Emma Elizabeth Donaghy
Katherine A. Donaghy
Lily Mae Dorning
Katherine Marie Draud
Abigail Claire Dressman
Elizabeth Hope Dunaway
Emily Marlene Egbers
Anna Sophia Enzweiler
Margaret June Faller
Onali Kavindi Fernando
Julia Elizabeth Flesch
Ruth Lenore Franzen
Natalie Renee Gerdes
Lillian Alexandra Gibson
Shannon Elizabeth Gormally
Mina Greis
Ashley Shannon Gribben
Paige Nicole Griffin
Ann Elizabeth Gronotte
Ellen Margaret Grosser
Kayla Michelle Grosser
Madeline-Nicole Santos Harmon
Chloe Elaine Hasenkamp
Megan Marie-Chan Heeb
Paige Marie Heimbrock
Imani Socorro Herring
Nicole Elizabeth Heuker
Gloria-Grace Hill
Kennedy Ann Hill
Claudia Leigh Hillmann
Chloe Marie Hilvers
Anna Macke Holt
Emily Ashton House
Isabella Ann Howard
Julia Mae Hughes
Regina Kaur Hundal
Claire Elizabeth Jacob
Claire Anne James
Carissa Mary Jones
Abbey Leigh Kathman
Katherine Grace Kelly
Allison Lee Krallman
Angela Svetla Kyntchev
Georgia Ann Laird
Grace Emily Lawler
Julia Stegman
Marykathleen Hanna Sullivan
Hanna Sweeney
Claire Talkers
Gabrielle Tate
Emily Thaman
Hope Tuke
Kaelyn Veselsky
Olivia Vonderhaar
Brooke Watts
Morgan Weltzer
Samantha Wichmann
Jenna Wigger
Kathryn Williams
Kennedy Zeis
Brooke Ziegler
Sarah Zimmer
Madelyn Zimmerman
Sarah Zimmerman
Delaney Marie Lewis
Madison Grace Lockhart
Lauren Elizabeth Magary
Sloane Elizabeth Malloy
Olivia Cosette Marita
Sara Margaret Mathew
Fallon Paige McAllister
Madison Cara McCauley
Lea Landrum McIntosh
Celeste Florence McMurtry
Lauren Meese
Hanna Miller
Kaylee Moore
Isabelle Morgan
Liza Muller
Abigail Neltner
Leah Newsom
Abigail Noll
Eleanor O'Hara
Olivia Ossege
Lucy Pastura
Nina Pauly
Abigail Mary Phelps
Noelle Phillips
Elise Piatt
Allison Piccirillo
Lily Pierson
Haley Catherine Planicka
Lauren Elizabeth Quigley
Laney Elizabeth Raab
Danielle Nicole Rennekamp
Anna Pacey Resing
Olivia Ryan
Jenna Schmahl
Caroline Schuh
Katherine Schuh
Rosemary Schuh
Lauren Schutte
Macy Seiter
Jillian Seither
Cosetta Setters
Emma Sheely
Casey Shelton
Andrea Skubak
Elizabeth Smith
Isabella Smith
Jenna Smith
Riley Smith
Sara Smith
Sydney Sparks
Colleen Spellman
Morgan Spivey
Addyson Stansel
Isabel Steffen
Class of 2011
Katie Borgmann
           My name is Katie Borgmann, an alumna of Notre Dame Academy Class of 2011. After graduating from NDA, I continued my education at the University of Kentucky.  In the time leading up to my college decision, I was unsure of what to choose as my major. It was my mom who suggested Computer Science. Having majored in the subject herself, she knew how rewarding it could be as a profession, and that I loved doing projects on the computer. I particularly enjoyed my graphic design class taught by Mr. Eckerle. I began freshman year pre-med with a major in Computer Science.
            The number one thing I would tell anyone considering a major in computer science: you do not need any prior programming knowledge to be successful. I walked into my first programming class and initially I was intimated. I noticed right away that I was surrounded mainly by men. Men who had probably been programming from a young age. Individuals who spent their weekends building beginner applications, games, and websites. In my naïve mind, they were all the next Steve Jobs or Bill Gates and I had never even seen a programming language before. However, my fear and intimidation did not last long. The class started out with the basics and from the moment I made my computer print out the words "Hello, world!" using code I wrote, I was hooked. It was an addicting satisfaction, and after the first semester I dropped "pre-med" and focused on Computer Science.
            I had only just begun to see how cool Computer Science could be. As much as I enjoyed using logic to piece together lines of code, I didn't want to ignore my love for designing things and utilizing the creative part of my brain. Upon researching Computer Science careers, I was pleasantly surprised to see that it covered a spectrum of different types of positions. I gravitated towards that of Front-End Developer and User Interface designer. From this position I would get to use creativity to design and create the look of an application, while simultaneously using logic to retrieve information from any user's action.
            Throughout college, I held to two internships. The first was on campus with the University's IT department. During this internship, I learned how to create my first wireframe, an image that displays the functional elements of a webpage and used as a plan for a site or application's structure. I was able to better understand how the human brain reacts to different visuals, also known as user experience. The second internship was through Humana. I was able to spend the summer in Louisville, Kentucky and work with other college students as part of small project team. It was here that I also learned my value as a woman in Computer Science. After the summer internship ended, the company's desire to keep a woman on the team was so strong that they offered me a part time paid internship position for the remainder of the school year. I  was able to work remotely and schedule time around my classes. I would log in from my laptop, take conference calls from my phone and work in my PJ's.
            During my second internship I was one of the few female developers, a situation that I have become very familiar with. My senior year, I had a class where I was the only girl, and even at my current job, I am one of two female software developers in my department. I find myself empowered by this fact, but at the same time a little disappointed. I know I contribute to diversity, and that I bring a different kind of thinking to projects. I also feel very valued by my company. I love what I do, and I was to encourage more women to join me in the profession. A big part of this is the negative connotation and barriers that surround Computer Science.
            After my freshman year I participated in a summer STEM program that provided a day camp for girls ages 7 to 10. The goal of the camp was to foster young girls love for science and programming through the use of Lego Mindstorm, or programmable robotic Legos, and remind them that it's not just for the boys. I realized how lucky I was as a kid. I always enjoyed playing with my brother's Lego collection and was never told that they were "not for girls." It was also during this time that I truly began to appreciate my high school experience. Although Notre Dame was not offering a programming class at the time, the idea that women can truly make a difference was not lost. During my time in high school I did not fully comprehend how powerful this message was. It unknowingly gave me the confidence to pursue a career that is dominated by men. I never once felt out of place or like I could not do it because I was a woman, and for that I thank NDA, its teachers and all the positive female role models in my life.
            My choice to pursue a career in Computer Science has given me many opportunities. It is the reason I got the chance to move to Colorado, where I currently spend weekends snowboarding, hiking, camping, going to concerts and exploring. My current job at Flatirons Solutions has given me a very flexible schedule where I can work from home when I need to, which I know will help greatly in the future if I decide to start a family. Like most tech companies it is a casual work environment, so my work clothing consists of jeans, t-shirts and sweatshirts. I also get to bring my one-year-old rescue dog, Avery, into the office and have her sit by my desk during the day. Admittedly, she is a little more popular with my coworkers than me. Not only am I developer for my company, but also after just six months I was promoted to "Director of Fun." Every month I get a new jigsaw puzzle for all the employees to work on together when they need a break from work. I also get to plan Friday get-togethers where we enjoy drinks, snacks and games. Overall, I feel extremely blessed, and I hope that I can in some way inspire more girls to pursue a career in computer science. It 's not only fun, but its rewarding. I would love to see more NDA women in the tech world, and maybe one day, work with them side by side.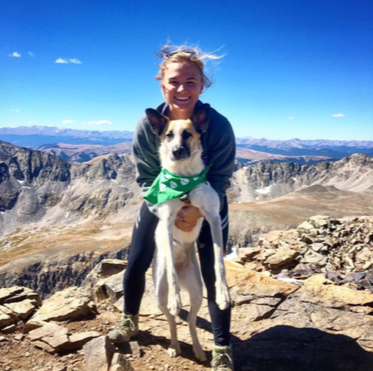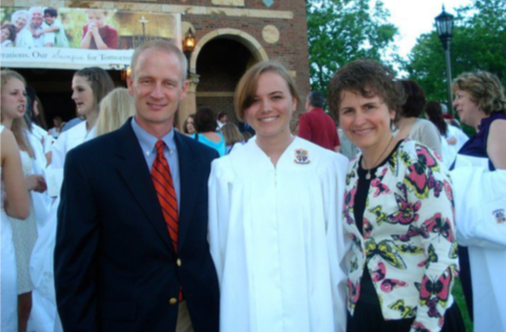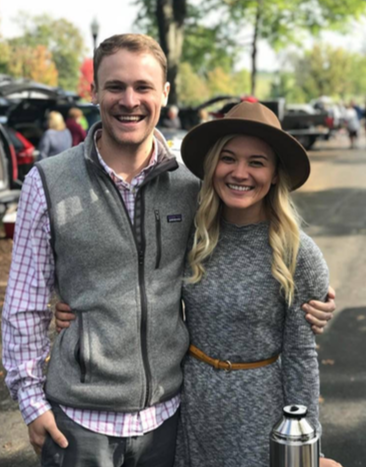 ​Class of 1960
​Judith Bland
After graduating from Notre Dame Academy, I attended college at Thomas More and received a microbiological fellowship at Indiana University. My degree in Biology allowed for many career options and led me to be a professor at the Hamilton College in Upstate New York in the Biology Department. I was given my first position as "Assistant Professor of Biology." As a professor, I spent my days teaching, doing research, working with students on their research, advising freshmen and sophomores, and serving on college committees. My teaching career did not stop there. Later, I went on to teach and at multiple universities including the University of Washington in Seattle and Indiana University.
In my many professional careers, I have had opportunities to impact the world in multiple areas. Though I've never received any significant awards for my research and experiments, there are many experiments I am very proud of. While working with a program at Rutgers University, I was approached by other professors to collaborate on a lab centered around support for compassionate care studies. In short, we developed an antibiotic that would save many people's lives. Though the antibiotic was not fully approved, I gave the go-ahead to give the antibiotic to patients and the results were amazing! Patients were cured and many lives were saved. It's an experiment I hold close to my heart.
Some things that I have enjoyed from my career in microbiology were the many experiments I have done throughout my life. As a child, my sister and I worked countless hours trying to fire clay to preserve our creations. In college, one of my favorite experiments was discovering whether in destroying a ​Volvox​ colony the cells would re-associate. As a real scientist, my favorite experiment was when I spent time finding out more about the complex bacterium ​Thiothrix. ​Through this experiment I was able to successfully develop a quick way to show that the postulated motility of one of the stages of this organism was motile. This allowed my professor and I to publish a paper based off these results which I am still proud of.
My personal life has never had a husband or children. I have nieces and nephews and make sure to support their education financially as best as I can. None of them came from families where there was a lot of extra funds available so I am more than happy to help where I can. For two who went on to professional schools, I continued/continue modest support. I fully believe that education is the very best gift that we can give ourselves. It is the gift that makes many, many other things possible.
As for my extended "family," I give regularly to institutions that educate – NDA, Thomas More, Indiana University, the University of Washington. These are places that gave a lot to me and it is time to pay it forward. Almost all are also included in my will. With the help of the IU Foundation, I was able to build up a fund over a few years that has now turned into a modest Fellowship in the name of this professor for a graduate student each year. I am extremely grateful to this program and this fellowship will be enhanced greatly from my will.
I now live in a retirement community, and have been here a year and three-quarters. I quickly found that a number of residents are just plain lonely. Being personal with a smile, some conversation and some help can mean a lot. And I also find that some residents are reluctant to speak up for themselves. I enjoy being an advocate for all of the residents. I have spoken up in individual situations and am also now serving on our Resident Council. I am using my background in microbiology and science to provide health tips where I can. I have also formed a Fire Safety Committee to address some of those issues for the building. One accomplishment I am proud of so far is the installation of a new automated phone system that will soon be in place to provide further information when the fire alarm goes off or for other news the management want to quickly communicate. My Committee and I are now working on a viable plan for fire drills. These are not simple for old folks that use canes, walkers, etc. I am very excited to make a difference in my community in any way I can.
My advice:
Take your education very seriously because you want it. At some point in the future you will highly value all of the educational experiences of your life. The second message is that at some point in your life, you have decide what you think is important. As an adult, you are not going to have someone there telling you how you should live your life. At some point in time, you have to live your life by one's own beliefs instead of just living to please others.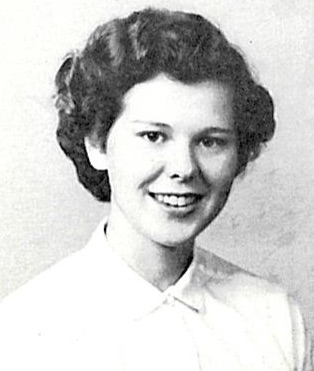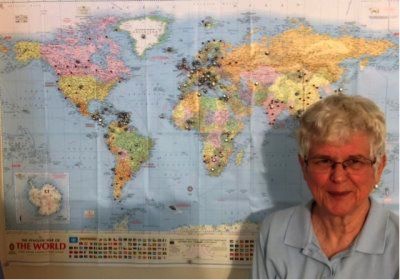 Class of 2003
Katie Raverty-Evans
I was fifteen years old. A sophomore at Notre Dame Academy, when I had a conversation with my father, which is still powerful and resonates with me today. We had just finished attending Saturday evening Mass at Immaculate Heart of Mary and were walking to the car when my father asked me, "Katie, do you think we take enough risks in life?" Looking at him peculiarly, I answered, "I think so…"not knowing what the correct answer was. On the one hand, we are taught that not taking risks are associated with security, comfort, and lack of failure. However; on the other hand, taking risks can lead to growth, truth, fulfillment, and ultimate passion in one's life. My father smiled at me and responded, "Remember, we can either choose to sit on the sidelines and watch life pass us by, or get out of our comfort zones and live!"
            I am a graduate of Thomas More College, where I received a BA in Communications and two Associate degrees in Business Administration and Fine Arts. After graduation, my career launched into Cincinnati's Design Industry where I worked at world-class branding firms where I was reasonable for managing international projects to ensure creative work accomplished business objectives for clients such as Proctor & Gamble, Kroger, Sara Lee, Abbott, & Maker's Mark. 
After six years within this dazzling "Mad Men" industry, I took a huge career risk; my career was not fulfilling my wants and needs of effecting change, making a difference and feeding my passion for family and community. Often, I was stuck in my cubicle or a conference room, working twelve-hour days, and not able to have a life outside of work. My weekends were often chances for me to rest and recoup for another long week of conference calls, emails, and excel spreadsheets.
Then on a "random" Tuesday, my college sweetheart proposed to me after ten years together. It became evident that my current job/career was not going to fit the life I wanted for my family. On a Monday in December, in 2011, I left my "impressive international job," and by the end of the week, accepted a position in the wild and wonderful world of the Waste and Recycling Industry for Best Way Disposal. Glamorous …right?
It has been almost seven years, since I started my new career path as the Government Affairs Manager for Best Way Disposal where I am responsible for critical activities associated with achieving the company's goal of developing and growing Best Way Disposal's Northern Kentucky Division. Additionally, I am active in the National Waste & Recycling Association by sitting on the NWRA PAC Board of Directors, Women's Council Professional Development Chair, and the Kentucky NWRA Chapter's Legislative Committee. Recently, I successful assisted with leading the passage of two significant bills for our industry and the safety of our waste and recycling drivers: HB144, Hauler Displacement Support and HB119, Slow Down to Get Around.
The waste & recycling industry can be very rewarding if you can look pass the stereotypical perception that historically follows it. The most enjoyable aspect of my career is being able to work with other waste & recycling professionals to change the perspective of the waste industry and to solve some of the most significant problems that plague us. This is a tight-knit industry, which in return makes it so much fun!
    My college sweetheart, Steve, and I reside in Burlington, Kentucky. My sweet daughter, Grace Emily (almost two years old) reminds me every day is a new day and that God truly works miracles. Steve is a Detective at the Boone County Sherriff Department. He is an amazing father to our daughter. I am passionately involved in the Greater Cincinnati community by sitting on the Diocese of Covington Catholic Charities Board of Directors, New Day NKY's Board of Directors, and Youth Chair for the Boone County (KY) Republican Party. In addition, I was honored to be a part of the inaugurated Roebling Society Class for the Metropolitan Club. Finally, I am a member of the Raising Blue family, a non-profit organization that is committed to supporting bereavement families who experience having a stillborn. My husband and I were the first family that received their gifts of being understand, empowered, and loved when our son Michael past in October 2013.
Final Thought
    Recently, I was interviewed for a local magazine article, I was asked, "How do you define success?" Success for me is a state of mind where I feel the exhilaration of knowing that I make a difference, doing what I love to do daily, and having the ability to continue to grow my passion. The most important part of success is confidently knowing when to take risks without fear or anticipating reward. Be open to opportunities. Life is not a guarantee, and sometimes you need to take a step back to move forward, whether it is in position or salary. However, if you believe in the value you can add, YOU create your success. Ladies, please, remember to take RISKS.
Class of 1967
Sister Marla Monahan
My name is Sister Marla Monahan and I joined the Sisters of Notre Dame (SND) after graduating from Notre Dame Academy in 1967.
I took art lessons from Sister Mary Reina while I was in grade school and she was the reason I decided to attend Notre Dame Academy (I also knew NDA had a reputation for discipline and I knew I needed it).  
I attended Thomas More College and received a degree in Mathematics and Secondary Education. Sister Mary Rachel had been my math teacher at NDA and she inspired me in my love for math.
I taught math and religion at NDA and Bishop Brossart High School and later served as a counselor and campus minister at NDA.  I also taught a Social Concerns class to seniors.  I loved this class because it was an elective, which combined service with issues of social justice.  During this time I went on for further mathematics education and theological studies.
In 2005, the Sisters of Notre Dame appointed me to serve as the Provincial for our Covington province of approximately 100 sisters.  During this time we wanted to expand our ministries in Covington.  In 2009 we established Notre Dame Urban Education Center (NDUEC) on East 8thStreet to serve children and families in after-school education programs because we knew that education was an important way to break the cycle of poverty.  I know many high school students volunteer at NDUEC including NDA girls.  We chose the name on purpose for NDUEC to show our connection with NDA, which also had its beginnings in Covington.
In 1995 our Covington and California provinces started a mission in Uganda, East Africa.  St. Julie elementary school and Notre Dame Academy secondary school are located in a very remote area of Uganda and serve children who often live in extreme economic poverty.  I was able to travel to Uganda each year when I was provincial to support and encourage our missionary sisters and to help with planning for the future.
During my 9 years in leadership I was also blessed to attend several international SND meetings in countries where the SND's serve including Indonesia, Korea, Germany, Italy, and The Netherlands.
Early in my teaching career at NDA we had a "Run for Fun" Race event during a physical fitness week. There were five relay teams, one for each grade level and one for the faculty.  There were four people on each team in the one-mile relay.  I was the last to run on our team, and the faculty team came in last.  A newspaper reporter was there and took my picture crossing the finish line (at that time I had on a habit and a veil).  The photo was sent out over the AP wires and I got mail from all over the world (because the caption under the photo identified Notre Dame Academy in Covington, KY).  Someone sent me the photo from a German newspaper and it had been translated, "Fastest Nun in the World!"  My students were upset that their picture hadn't made the paper and I told them to join the convent and see the world.  I didn't know how true that would be for my future.
Since I was a student at NDA, I realized that I only had one life to live, and I wanted my life to make a difference in the world.  I think the difference I have made has been in very ordinary ways… in the love I have shared with my family, friends, community and all the people I have been privileged to meet and to serve.  I think it mostly happens by the kindness and compassion we are able to share with others, especially those who may be hurting or suffering.
Some final thoughts I would like to share with our NDA students… I hope you continue to discover your true vocation and do it.  The theologian Frederick Buechner has this definition of vocation, "Where our passion meets the world's need."  There is a poem by Mary Oliver called The Summer Dayand it ends with the words, "Tell me, what is it you plan to do with your one wild and precious life?"
May you know how blessed you are, may you know God's unconditional love for you, and when you make mistakes or "miss the mark" may you know you have already been forgiven, learn from the mistakes, and go on.
Class of 2005
Emily Brunemann Klueh
Winston Churchill once said, "Success is not final, failure is not fatal: it is the courage to continue that counts."  Through my experiences, I learned that life is about a desire to continue learning about yourself, those around you, as well as striving for improvement.  Notre Dame Academy gave me the foundation needed to constantly strive for something better and to put others first.   After graduating from NDA, I was afforded the opportunity to further my education and swim at the University of Michigan on scholarship.  The academics were rigorous, more so than expected, and my career as an athlete was a series of up and downs, obstacles that would have caused many to quite, instead was the source of my strength and enabled my passions to grow deeper.
Swimming had been a part of my life for over 23 years.  Through those 23 years, I became a NCAA champion in the 1650 freestyle, Big Ten Swimmer of the Year, a 5-time NCAA American, and the former Michigan and Big Ten record holder in the 500, 1000, and 1650-yard freestyle events.  I was able to travel the world competing for the United States in 14 different countries, was a member of the US National Team for 10 years and competed at World Championships twice, the Pan Pacific Championships, the Pan American Games, and the World University Games.  Ultimately becoming the first American to win the FINA World Cup Circuit in the 10k event.  
I have incredibly fond memories from each race I was able to compete in, from the relationships formed, to winning, to even swimming with a sea lion.  My swimming career was not all successes.  I missed making the Olympic Team twice in a two-hour race by roughly four seconds.  I had my career almost ended and taken away.  The pressure I endured to constantly perform, the time commitments required to be an elite athlete, and pain mentally and physically I would put myself through were incredible.   Through these adverse situations I was able to learn to pick myself up and continue to push forward, learning that hard work pays off and stumbles are part of the process, that things are not handed on a silver platter, and the relationships forged are the true memories that last.  The lessons will stay with me the rest of my life, friends who will remain by my side from all over the world, and meeting my husband through the sport are things that are irreplaceable. 
After graduating from Michigan with my undergrad degree in Psychology.  I ended up taking four years away from furthering my education to focus on my swimming career.  When I knew my swimming career was coming to an end, I applied and was accepted to the University of Michigan School of Social Work.  My time in the school of social work furthered my passion for helping others.  I was able to work in the Athletic Department at Michigan as part of my internship.  I was driven to support those who felt they couldn't ask for help due to the nature of athletes, that 'tough it out mentality'.  
I graduated in December of 2016 and have since been hired full time in the athletic department.   Currently, I am a Clinical Mental Health Athletic Counselor as well as Program Coordinator for Athletes Connected within the Performance Psychology Athletic Counseling unit in the University of Michigan Athletic Department.  Within this dual role, I provide direct clinical care using evidence based practices and meeting student athletes where they are with their mental health.  I have been able to work on projects that have a direct impact in the lives of the student athletes for example the Messages of Hope board.  A board created to promote community and provide positive expressions to those who may be struggling with thoughts of suicide or feeling down.  Athletes Connected is a program created to destigmatize mental health and encourage the students to reaching out for help.  Letting people know they are not alone, we care, we support them, and ultimately to be the best student and athlete you have the be the best you first.  
To the NDA Students:
I am a firm believer in everything happens for a reason.  We do not always know what that reason is at that time.  It may take years before we truly understand but trusting in the process and trusting yourself is key in continuing to pick yourself up and keep pushing.  Also, don't let anyone tell you that you cannot accomplish something as you are in control of your life, the decisions you make, and the effort you put in.  If I allowed those who did not think I could achieve influence me I would not be where I am today.  I wish you all the best as you continue on your journey.
Forever and Always Go Pandas!
Class of 1949
Anna Marie Evans (Sister Mary Charlanne)
Dear Notre Dame Academy Advancement and Alumni Relations Office and Community,
I find myself today lost in reflection, in prayer, and in memory.  It was only last night when my brother Bob sent me the obituary notice telling me that I had lost my beloved Anna Marie Evans, my dear Sister Mary Charlanne.  I know—and she knows—that if I could have, I would have jumped into the car and driven from Chicago to honor her at her Mass of Remembrance today.  I love her—loved her—that much.  Unfortunately, I am recovering from surgery and am not able to travel.
Her loss comes as a bit of a surprise, for I had just spoken to her the Saturday before New Year's.  I called to see if she wanted visitors before my husband and I left Cincinnati after my annual post-Christmas family gathering.  She said that she was not feeling well, and could not keep anything down, so was not up for one.  I added that I could not afford to get sick and have to cancel my Tuesday surgery date.  We caught up, but soon ended our call with my saying, "You know I love you" and her saying the same.  Little did I know this would be our last exchange.  Glad am I that I said these very words to her, for these words speak truth.
Anna Marie was the one who championed my nomination for NDA's Women Making a Difference.  (And whenever Anna Marie set her mind to something, she never let go!)  While certainly honored, I note that there is great irony in my selection, because outside my family, Anna Marie Evans was the woman who made the most difference in my life.  It is no exaggeration to say that she singlehandedly changed the entire direction of my young self and my future.  It was she who first called on this terribly backward and shy young girl in English class.  Sister was trying to recruit in her freshman classes for a speech tournament for junior high students.  After explaining all of the various events, she boldly stated, "If no one volunteers, I will have to draft people…Are there any questions?"  I actually raised my hand—my first time ever doing so up to that point.  Oh, I never spoke in class unless the nuns called on me.  She looked surprised and said, "Yes, Pat?"  (I did not even have the courage let the nuns know that this "Patricia" went by "Patty" and not by "Pat" when they first called my name from their class rosters.)  I then timidly whispered, "Sister, if we get drafted and do not want to go, can we burn our draft cards?"  Keep in mind:  this was in the fall of 1967, the height of the Vietnam War protests.  She stood there shocked—oh, not at what I had said, but that I said anything at all.  She soon burst out in her hearty laughter, repeated my words for the entire class to hear, who also laughed out loud.  She told me years later, "I did not know that you could even speak, let alone have a sense of humor."  That very moment marked my turning point.  Sister recruited me for the humorous interpretation competition for the National Forensic League team, which led to dramatic interpretation, and eventually to our founding of NDA's chapter of the International Thespian Society.  (Its existence today at NDA gives me such quiet joy and satisfaction.) None of this would have happened without Sister Mary Charlanne.  
She was my second mother—and more.  She was my gateway to a wider world beyond the comforts of home.  At times I think I saw her more than I did my own mother, and spent more time in her classroom after school than I did in my own bedroom.  The hours of driving across the state to speech tournaments were great and joyful adventures, with her and with other marvelous women on this team.  
Those adventures took Sister and me all the way to Stanford University for the NFL's National Tournament.  It was the first trip to California either of us had made.  And it was the first time this convent-bred woman, housed on the campus in a men's dormitory for the tournament, had ever seen some rather, how shall I say, mundane sights.  When asked how she enjoyed her dorm room, she announced to the Kentucky delegation's competitors and coaches at breakfast that she had to rise before dawn to shower before others got up and saw her, and that she found "the footbaths in the lavatories interesting."  After all the polite silence and awkward looks around us at the table, I was the one that had to tell her what these "footbaths" really were.  It was a spectacular, magical trip, including a drive to the solemn majesty of Muir Woods and its cathedral of the great redwoods.  I also remember how the flower vendors in San Francisco would come up to her on the street and hand her fresh bouquets, a thank-you gesture I learned from one for what the nuns had done in the recovery during the great earthquake there.  They were honoring the sacrifice and gift that these women who chose this life of service were to the world.
My four years of high school were a time of great change, in myself, at NDA and in the world.  I was not the only one who changed then, for Sister did too.  At the start of my freshman year she was dressed in full habit—a wimple that tightly surrounded her face with starched white ruffles, a floor-length black dress, and a loud, clicking, gigantic rosary that hung over her roped belt.  One day out of the blue she and the rest of the nuns showed up for school in brand new garb, leaving us girls all thunderstruck.  Our Sisters actually had hair, a wide band of which showed now at the front of a simple wimple, and legs that now appeared beneath their modest below-the-knees skirts.  They were the living embodiment of the whole post-Vatican II era that our evolving Catholic Church was undertaking at that pivotal time in history.  
Sister and I kept in touch after my graduation, and I remember around the time of my college graduation in 1975 when she told me that she too was graduating of sorts.  She was leaving the convent, the only life she had known since she was a teenager, for she was no longer content to have her choices directed by someone else rather than herself—an echo of what my own generation of women were experiencing in the nascent women's movement.  She may have left the convent, but she neither left her faith nor the faithful sisterhood forged with kindred spirits at NDA.  They were more than sisters, and devoted to each other until the end of their days.  
She never had children, but she gave birth to me, and undoubtedly many others. She was a midwife for ours minds, confidence and creativity.  Her unbroken devotion to my success and growth over almost 50 years of knowing her was unparalleled.  Her belief in my potential never waned.  She was the one who first uttered the words, "Patty, you need to study theater in college, and you need to do that at Northwestern University."  It was Sister who quelled my nervous parents about this college that they had never heard of, located in a big city they did not know.  Their fears were that if I went to this college I would never come back home. 
I guess they were right, for I never moved back to Greater Cincinnati, but Sister was right that I needed to be in this great, diverse city where I have made my personal, spiritual and professional home ever since.  It was here that I met my husband, a Jew, and it was at our wedding that Anna Marie embraced me, and said how proud she was of my Hebrew when I said The Sh'ma in our ceremony.  Then she added, "Did you ever know that my father was Jewish?"  We cried together in that moment, and she hugged my new husband with an affection and acceptance that welcomed him into her expansive heart, and vice versa.  She cheered us on with maternal pride when we started our Catholic-Jewish Sunday School almost 25 years ago, and smiled at this interfaith couple's Christmas plays for children written for Old St Patrick's Church over the past two decades. 
And in so many ways, my adult life echoed hers and built on the seeds she planted in my soul:  I taught high school English and Theater, yet left that for a few years to become the professional actor she hoped I would be, but then returned to teaching at an art high school to support my acting.  There I found that I could also guide high schoolers onto college and became a school counselor, encouraging others to take their flights like she did for me.  Last December, I took my two children and their significant others to meet her at home at St. Charles, a visit we will long hold in our hearts.  My daughter, Kelly Anna—yes, named after her—knowing that she would not have been born without my move to Chicago, asked, "What made you send my mother to Northwestern?"  Anna Marie replied, "I just saw something special in her."  May we all find that person in our lives and never let them down.
So at this end of her earthly days, I not only replay the many funny and happy memories of her, but I also contemplate the word "contribution."  Yes, we will make a financial one to Notre Dame in her name, as she has requested, but I believe that there is more contribution that she would want me to do in her honor: to teach and to leave something behind.  I recall that she would ask us in English class to look at the Latin roots of words.  So I reflected on "contribuere"—"to bring together, to add."  What can I do—can we do—that will bring things, ideas, and people together, thus adding to a better life and building a better world?  What lessons did she leave behind with me, those lessons that I wish I could have passed on to that shy "Pat" back in 1968 or would today to any high school freshman?  Here are my modest thoughts:
First, find your voice.  Even when you think it has no power, no resonance, it is there. People actually do want to hear what you have to say.  And it really does have strength to move people toward change.  Listen to and for that still, small voice within you, for there you can find God, the ultimate source of creation and love.
Next, pay attention.  It is the meaning of first word of that Hebrew prayer that I said at my wedding—Sh'ma.  Listen!  Hear!  Pay attention!  Turn down all the noise and the distractions.  Look around you—no, really look around you, even if just for a while.  Do not be content with some quick surface glance, but take concerted time to dig deeper for the truths and gems that lie beneath.  
Reach out beyond yourself.  Staying alone and locked in a cave, like Elijah, is not the way to be a prophet, to make a contribution, to add something of meaning, or to bring people together.  Look about you: in your classes at NDA, at your peers, at neighbors, at family and friends, and seek companionship and community, for they are the oxygen for the soul.  But do not overlook your teachers or elders, and dismiss them as separate, beyond you, and somehow not worthy of your time, for they are.  They are neither invisible nor irrelevant.  They can shape your life.  Tap into their wisdom, for in that wealth you will learn how to grow.
Find community–at least one, but hopefully many— and then get engaged. Remain loyal to it.  Forge connections.  You will need these people to sustain you in bad times, to celebrate in good times, and mark your passage over the years.  Give back to those who are younger, and uphold those who journey before you and beside you.  That is what "church" at its essential roots is all about.
Become like Mary, a simple woman who simply said, "Yes," and then in doing so give birth to something new, unknown and life changing in this world.  Get started now.  Your time is short.  Make this time on earth worth it and well-spent.
Lastly, tell your story, and listen well to other stories that come from all across this beautiful wide world.  Anna Marie Evans loved telling stories, in class, on the stage and in her life.  We all should love stories too.  They are the pearls of truths and keys into the human spirit. Stories also bring us together to listen and to share, and as such are the keys to the Kingdom on Earth.
Anna Marie Evans, you were one grand woman!  I will miss you, but you will never be far from my mind or my prayers.  May the memories of the righteous be a blessing.  Amen.
Sincerely,
Patty Rust Kovacs
 NDA Class of 1971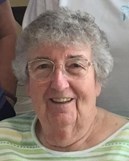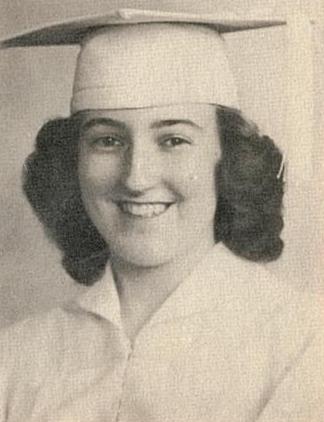 Class of 2012
Karly Schmidt
On the morning of June 6, 2017 I got to save a life. I'm studying to be a nurse, so I hope I'll be able to save many more lives, but this one was special.
That's because this particular life I was able to save was a little boy named Logan.
Logan is a 7-year-old boy who was diagnosed with PKD (polycystic kidney disease) when he was only 2. There's currently no cure for PKD, but Logan was able to manage his disease with a lot of medications until this past year when his kidney function dropped significantly and it became obvious he needed a kidney transplant.
When I first heard Logan needed a transplant I didn't immediately volunteer to be his donor. My parents are friends with his parents, so I knew of Logan but I had never actually met him. I thought surely there must be a better candidate for him, a family member or a close friend. But as potential donors kept being marked off the list, I thought, "Why not get tested?" My dad had previously donated a kidney to one of his friends, so I had a vague idea of what a transplant entails. I had my parents reach out to his and told them to add me to the list; the least I could do would be to see if I was a match. As it turned out, I was.
With each round of donor tests I passed, and the more I hung out with Logan, the more I knew I was doing what I was being called to do. I prayed every night that Logan would find a donor, but also, "Pretty please, I would like for it to be me." Just as I was getting to know Logan, I knew that this was my way of truly being a woman making a difference. And to Logan and his parents, I know I've made the world of a difference. Now, only 3 months after his transplant, Logan is thriving with 100% kidney function, something he hasn't had in 3 years, and is excited to start 2nd grade.
When I was a student at NDA, I never imagined I would be featured as a woman making a difference. I saw all of these women who had such high aspirations, who were doing bigger and better things in Uganda and Central America. Women who could use their special talents to make a difference. I didn't think I had any special talent or big ideas to help people, I was just a normal high school girl who wanted to help others but just didn't know how. Now I know that each and every high school girl can make a difference. It doesn't matter if that difference is big or small, every one of you has the ability to change lives.
Whether that's in your future profession, mission work, or just the willingness to put a little boy's needs ahead of your own.  
Class of 2000
Adrienne Boschert Vannarsdall
After graduating from NDA in 2000, I went on to Northern Kentucky University. I graduated with a Bachelors in Accounting in 2004, and with a Masters of Accountancy in 2005. During that time I was crowned Miss Kentucky Hawaiian Tropic, and went on to compete in the national pageant in Hawaii.
After graduating I moved to Indianapolis to work for Ernst & Young, a Big Four accounting firm, where I served as a Senior Auditor.  A few years later I moved back to Northern KY and began working with River Cities Capital Funds.  River Cities is a Venture Capital firm and a leading investor in Cincinnati.  I have now been with River Cities for almost 10 years, and serve as their CFO. I oversees their Accounting and Finance departments, I am the head of HR and sit on the Investment Committee.  
I am very active in the community and serve on the Executive Board of Directors for I Have Wings, and on the Junior Board of the Children's Home of Northern Kentucky.  I was selected for the Cincinnati Business Courier's Forty Under 40 Class of 2017.
I  currently reside in Northern KY with my husband Colt and our three beautiful boys, ages 5, 3 and two months.
My advice:
Ladies, as you take on this world, remember to DREAM BIG!  You'd be amazed at what you can accomplish when you step outside of your comfort zone.  You are stronger than you know!  Surround yourself with individuals who are smarter and more experienced than you, they will help you grow.  Always be willing to turn around and help the next person succeed.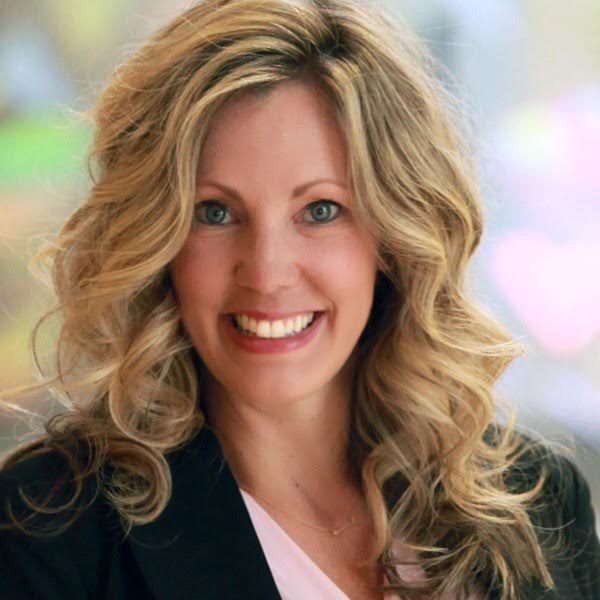 Class of 1981
Lori Mai Eifert
My name is Lori Eifert, and I graduated from NDA in June 1981.  I was a co-op my senior year at South Gate Federal Savings & Loan, where I continued to work until several months after I graduated from high school.  Then I was a legal secretary for Deters, Benzinger & LaVelle for several years, before I went to work in Cincinnati at Bartlett & Co., an Investment Advisory Firm.
During this time, I met the love of my life, Clay Eifert.  We married in June 1986 at Holy Cross Church in Latonia.  We both love children, and attempted to try to start a family.  After several years of trying, we decided to look into adoption.  We adopted our daughter, Ashley, in July 1992.  Later in November 1997, we adopted our son, Robert.  We were fortunate to adopt them both at birth.  We waited so long to have our family that we decided I would quit my job at the advisory firm to be a stay-at-home mom.  
When Robert was 3 years old we sent him to preschool at James E. Biggs Early Childhood in Covington.  I absolutely fell in love with the place.  I began to volunteer so much that they offered me a job.  I began employment with Covington Independent Public Schools in December 2004 in the Family Resource Center as an advocate.  It was the perfect job!  I was able to help families with food, clothing, shelter, and employment.  It became a passion for me to work with these families, and making a small difference in their lives.  In 2008, I was promoted to the Project Home/McKinney-Vento Homeless Education Coordinator position.  I was doing some of the same work that I did on a smaller scale at the preschool program; however, now I was doing it for all of our schools.  My office is located at the Board of Education.  My job is to ensure that the children and youth, ages 3 – 24, who are experiencing homelessness get to school so they can be academically stable.  I remove any barriers that can keep them from attending and succeeding.  Last year I worked with 684 students that fell within the guidelines of this program.  Many are living doubled up with family and friends, living in shelters, uninhabitable places such as cars and parks, and unaccompanied or undocumented youth couch surfing.  This last year the District asked me to start working with our foster care students, so now I am also the Foster Care Point of Contact.
After working with the students who are living in transition, I knew that education would be their only way out of their circumstances.  I began to encourage all my students to further their education, but when they asked where I went to college I fell silent.  How could I preach something that I did not do myself?  I only had a high school diploma, so how could I expect them to make education a priority?   I knew I had to make a change.  In May 2012, I decided to enroll in Thomas More College's Accelerated Program.  I graduated in December 2015 cum laude with a Bachelor of Business Administration, and a concentration in Business Management and Human Resources Management.  
My final thoughts for students of NDA would be this: Faith, Family and Education
Live the Gospel empowered by Mary, and serve the less fortunate.  We have been blessed to receive an education from Notre Dame Academy.  You may not realize it now, but it speaks volumes when you are out in the community talking to people or sharing it on a resume.  Be proud to be an NDA student, and give back to your community.  
My husband has been battling cancer for seven years, and is now in his last year with Stage IV Melanoma cancer.  It puts life in perspective when you do now how long you have with a love one.  If it was not for my faith, I am unsure I would be strong enough to be before you today.  Cherish your family and your friends.  Be aware of their kindness and thank them for being there for you.  Recognize the little things around you, and be kind to others.  It could be as simple as sitting next to someone different at lunch that looked alone.  You never know when it will be the last time you get this opportunity.
Lastly, I often tell my students, "You can lose your car, your home, and all your belongings, but no one can ever take away your education."  School is what you make of it, and education opens so many doors for you.  Every time you pass up an opportunity to learn, you are closing a door on your future.  
God bless.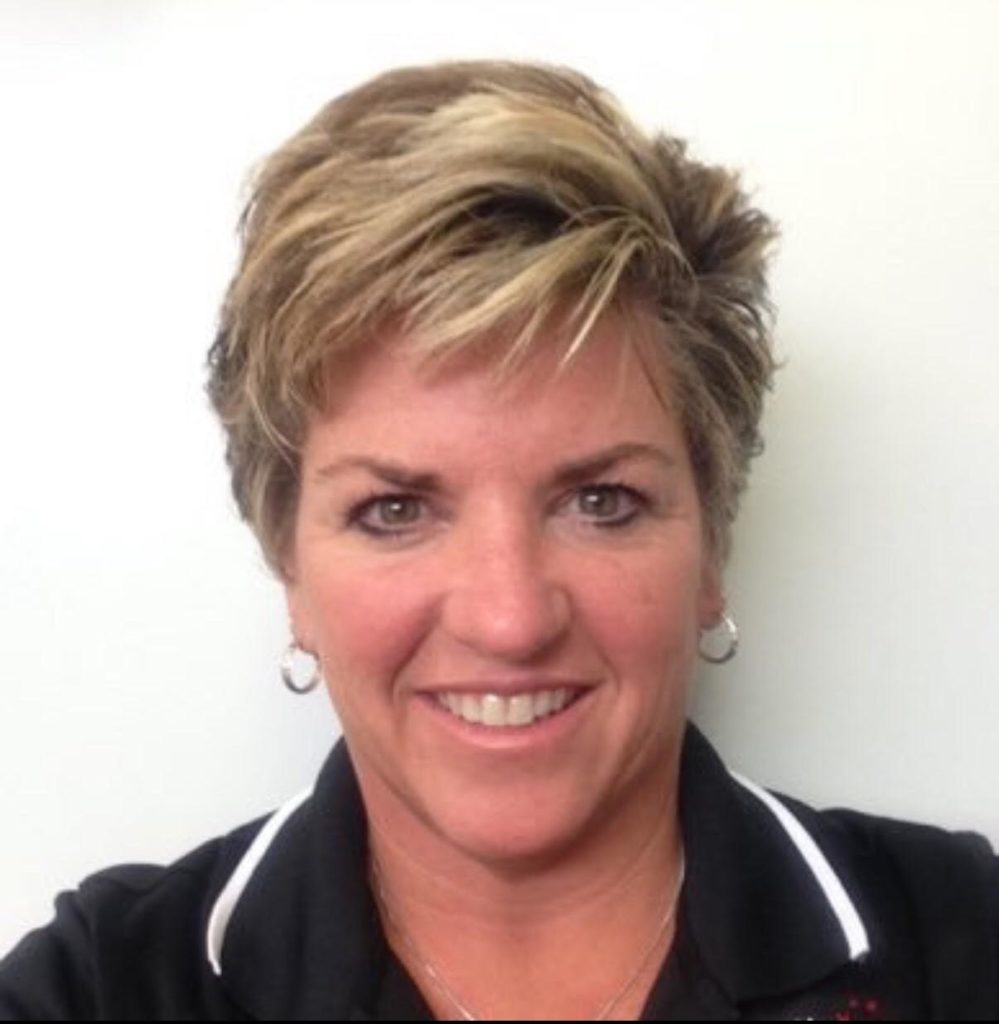 Class of 1999
Kristen Collett-Schmitt
Welcome to the 2017-2018 academic year, Pandas! It is exciting to think about all that is in store for you this year at NDA!
I left Northern Kentucky in 1999, when I graduated from Notre Dame Academy to start my college career at Bellarmine University in Louisville, Kentucky. I studied economics and sociology, and planned to attend law school for most of my four years at Bellarmine. I was a member of and captain for our nationally-ranked mock trial team (where I put my Speech and Drama Team skills from NDA into action!) and the founder of our Pre-Law Society. But as my senior year approached, I realized there was something unfulfilling about the law career I envisioned. With just one year of classes left at Bellarmine, I quickly declared a math minor and then spent my entire Christmas break applying to PhD programs in economics. On graduation day, I still hadn't received an acceptance letter to a program because I had applied so late. But a few months later, I finally found myself on solid footing and even farther away from home – enrolled on full scholarship with a teaching assistantship at North Carolina State University in Raleigh, North Carolina.
In my first year of graduate school, I was assigned to teach an undergraduate course in principles of microeconomics. I got lost on the giant campus on my very first day and was late for the class, not to mention I had first-day jitters and zero teaching experience. When I finally reached the classroom with only 15 minutes left to spare, I felt so overwhelmed I threw up in the grass right outside the building. The fact that I survived that day, and kept coming back for more, meant I had found my passion. Five years later, with a Masters of Economics and PhD in economics in hand, I began my academic career at another Notre Dame – the University of Notre Dame in South Bend, Indiana. I am now entering my 10th academic year as a teaching professor in the #2 business school in the nation. I teach microeconomics to undergraduate and graduate students – I even taught a fellow Panda in 2010! I also conduct research in law and economics and economics education. My current work applies how adults learn and remember to the field of economics, where teaching well generally isn't a focus. I experiment with how to maintain attention span in the classroom, develop new and innovative teaching and assessment methods, and explore real-world applications of economics. I believe that better experiences inside the classroom will encourage students to use more economics outside the classroom. I have also deepened my passion for economics as a volunteer for Junior Achievement of Northern Indiana and as the faculty advisor for the Notre Dame student organization, Moneythink. Moneythink sends college students into local high schools to teach financial literacy, using knowledge and education to boost the economic prosperity of our nation.
With so many mentors and significant support along the way, I've been largely successful as an educator. While at Notre Dame, I've earned 7 outstanding teaching awards, was recently named to the Poets & Quants list of Top 40 Undergraduate Business Professors, and am a member of Michiana's 2017 Class of Forty Under 40.  But the joy of my life is definitely my family. In 2006, I married my high school sweetheart, who graduated from Covington Catholic in 1999. We were blessed with twin daughters in 2010. While 33 weeks pregnant with Harper and Mackenzie, we sadly found out that Mackenzie had passed away in utero and that Harper would be born prematurely. Losing a daughter and watching her identical twin slowly grow from a tiny four-pounder was the hardest thing I've ever had to endure in my life.
Over time, I found that giving back to others was the best way to ease my pain and grief. My family started by volunteering with the March of Dimes, and then ultimately founded our own nonprofit organization, "Wishes for Preemies." Our mission is to provide necessities to preemies and their families, but we specifically focus on preemie clothes. My husband and I vividly remember the day when we were told by NICU nurses that our daughter was finally able to wear real clothing. The clothing had to both accommodate her wires and hospital monitors and fit her tiny body. It wasn't an easy task. "Wishes for Preemies" works to guarantee that families never feel that type of inadequacy while in the NICU. I also write openly about the experience of losing a child to help other families, with stories appearing in publications of the University of Notre Dame and the New York Times. Along the way, we have been incredibly fortunate to have the support of other NICU families in Northern Indiana, my colleagues at the University of Notre Dame, and family and friends in Northern Kentucky – and I am honored that many of them are Pandas!
My advice to you in this new academic year is to remember that your success in life is not predetermined. Henry Ford once said, "If you think you can or you think you can't, you're right." This life is what you make of it. As my story shows, learning and progress will be and should be hard. Failure is a natural part of the process. But if you surround yourself with the right people, let both intuition and passion be your guide, and always think "you can," you will be just fine.
I hope to see more Pandas in my classroom at the "other Notre Dame" in the future!
Have a great year!