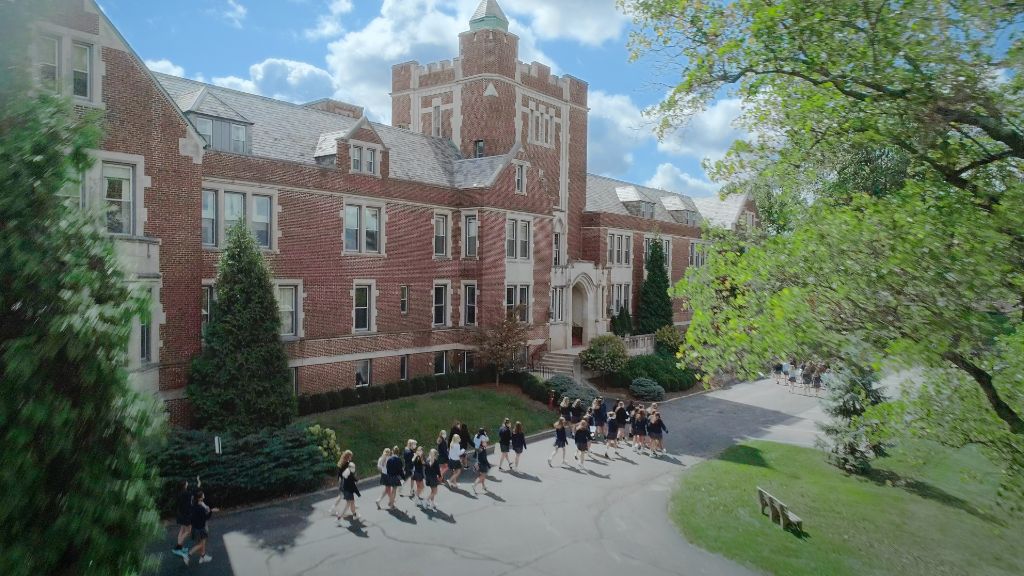 Admissions
Transfer Students
If you are interested in transferring to Notre Dame Academy from another high school, please contact:
Admissions Office
Phone: (859) 292-1829
Fax: (859) 292-7722
Email: caccavarik@ndapandas.org
Katie Caccavari
Director of Admissions
We are happy to arrange a campus visit for you. Transfer students can shadow a current student to get to know what NDA has to offer and meet some of the teachers and current students.
Prospective transfer students must submit the following documents to be considered for admission to NDA:
Online Application for Admission
$200 non-refundable registration fee*
An official transcript from the prior school(s). The Records Release form can be found on our Forms page HERE.
A statement from the prior principal or director of guidance indicating that the student is leaving in good academic standing with no attendance or discipline issues and that the student has no outstanding financial balance due at the prior school.
*NOTE: Prospective transfer students should make sure that they meet all admission requirements prior to paying the registration fee.
Our academic counselors will work with each transfer student to determine course placement based on credits earned. A student cannot be failing any classes at the current school she is attending prior to transferring.
Notre Dame Academy will honor any high school credits a student has received if they appear on a transcript from another high school. Courses that cannot be continued at NDA will be evaluated by the counselors to determine if any credit can be awarded. A student may not repeat a course in which credit has already been issued, unless she chooses to forfeit that credit.

Prospective transfer students should understand that they may not be able to immediately enroll in certain classes at NDA due to space limitations–even if they are currently enrolled in that course at their current school.
Home school credits will only be issued if credit appears on a high school transcript. For a full description of the transfer policy see the Curriculum Guide using the link below.