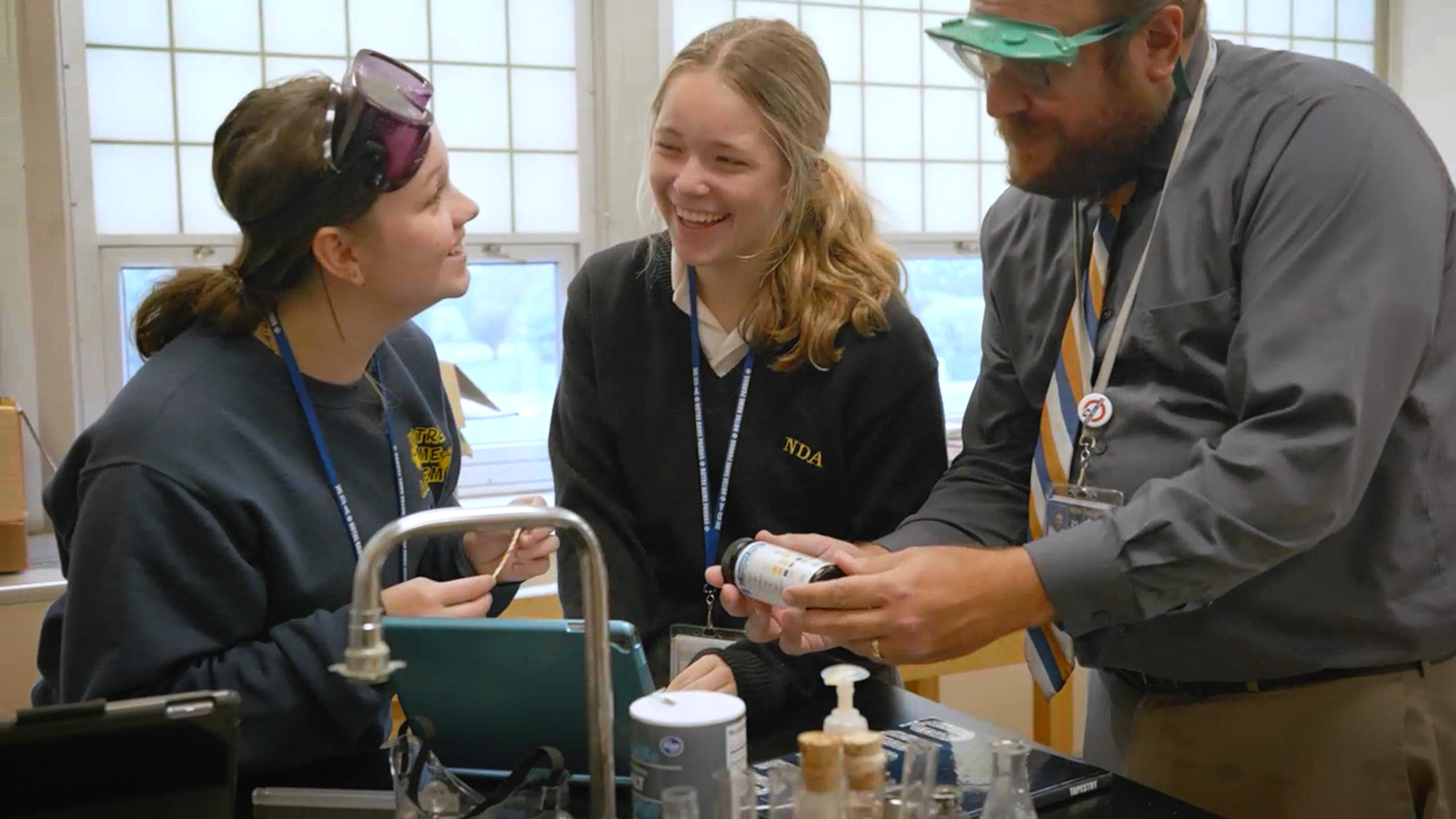 Our Department
Science
Science is a major part of our culture. It is important not only in its factual content, but also in its method and philosophy. Since it has become enmeshed in our social institutions, our students need to be scientifically literate, develop a sense of inquiry, and be appreciative of the natural world.
See CURRICULUM GUIDE for course descriptions
Physical Science
Introductory Physical Science – Physics Concepts
Introductory Physical Science – Physics Concepts Honors
Biology Fundamentals
Biology
Biology Honors
AP Biology
Chemistry
Chemistry Honors
AP Computer Science Principles
Computer Science Principles Honors
Conceptual Chemistry
Human Physiology
Environmental Science
Marine Biology
Zoology
College Chemistry
Physics Honors
AP Physics B
Conceptual Physics
Science Research Honors 
Health
Physical Education
Personal Fitness
Check out news from the Science Department!
News
Explore the latest Panda news and events