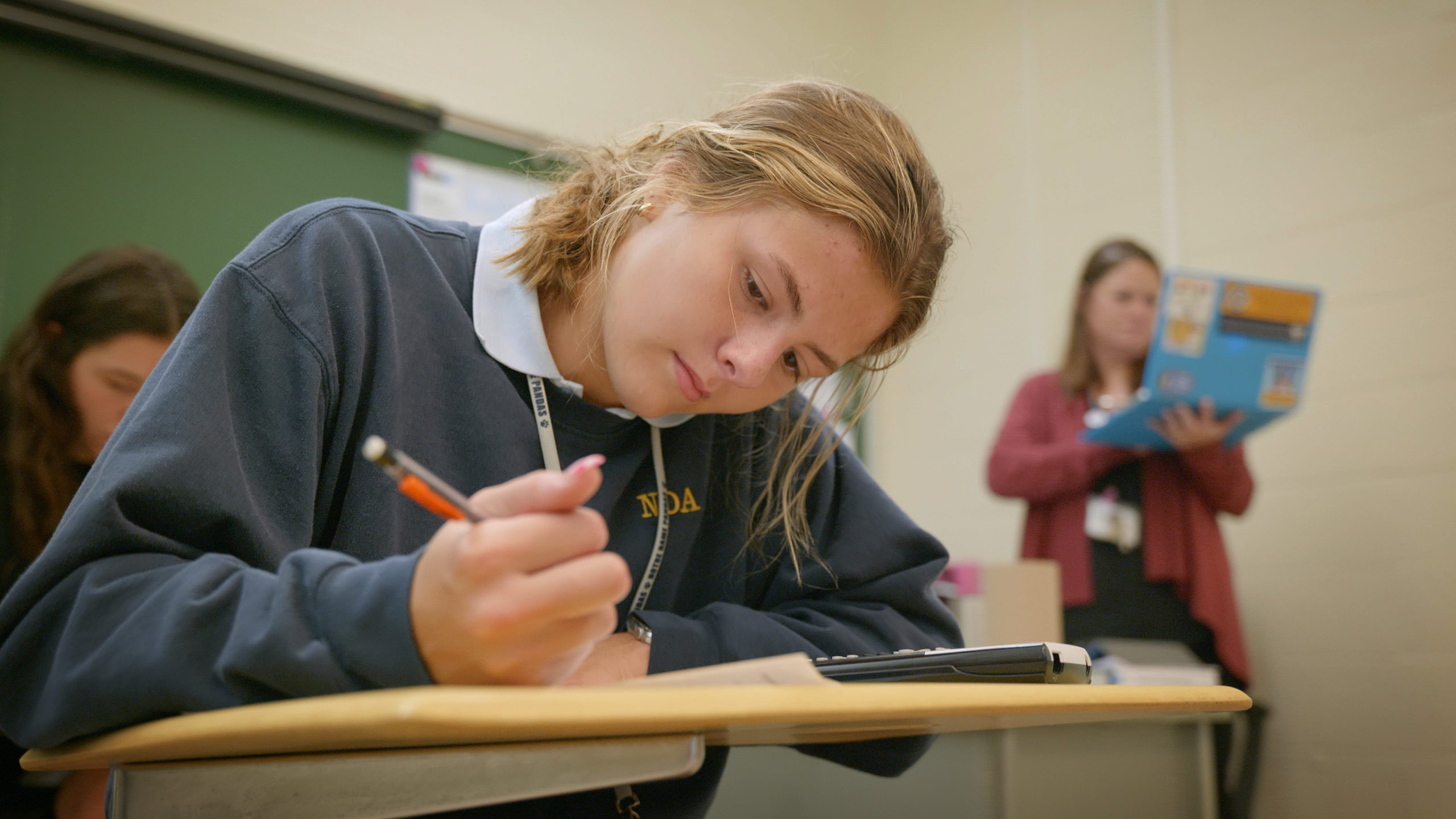 Our Department
Mathematics
Math is a tool used to develop logical and creative thinking. The mathematics curriculum at Notre Dame Academy is designed to achieve a proper balance between theory and application through practice and problem solving. The curriculum continues to evolve with the advancements in technology. The mathematics department offers courses that utilize a variety of teaching methods to develop each student's mathematical potential.
See CURRICULUM GUIDE for course descriptions
Algebra 1
Algebra 2
Algebra 2 Honors
Geometry
Geometry Honors
AP Pre-calculus
Pre-calculus
AP Calculus
Math Topics 1 & 2
Accounting
Check out news from the Mathematics Department!
News
Explore the latest Panda news and events