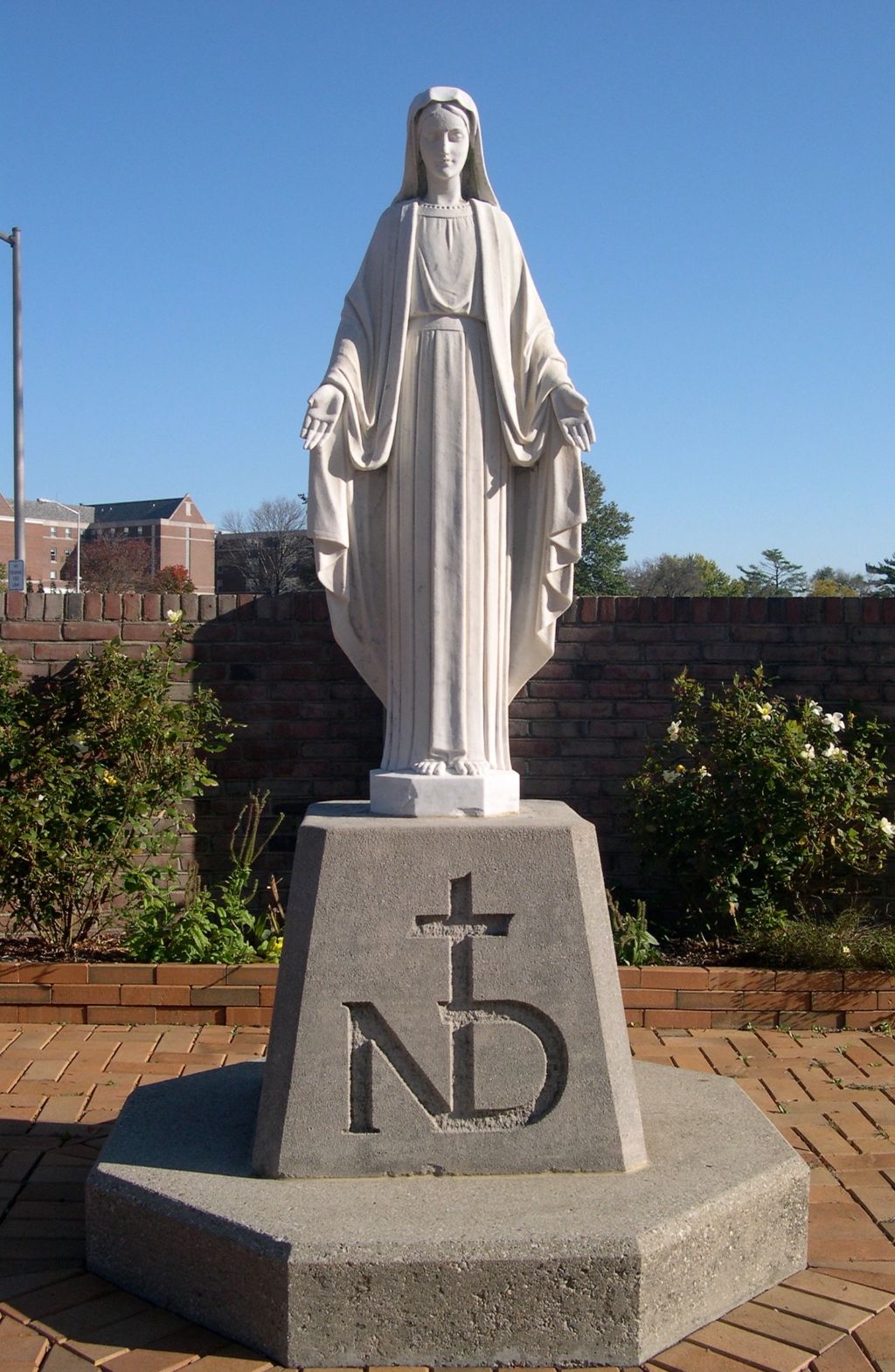 Spiritual Life At NDA
Service Requirement
Service remains a very integral part of our curriculum.   Service Requirements are explained to the different grade levels during their religion classes in the first few weeks of school.   
We will continue to use MobileServe as our service tracking platform.  Any service work completed at or for a non-profit should be logged into MobileServe. 
2022 - 2023 Service Requirements
1. Each Grade level has a specific requirement attached to their religion class for service each year.  (See descriptions below) . These hours CANNOT count towards any Honor Society Goals. 
2. All Service work must be completed at a Non-Profit Agency/organization unless prior approval is given by the Service Coordinator or Honor Society Moderator. 
3.  All hours must be logged onto MobileServe beginning June 1, 2022.
4.  All hours must be verified in MobileServe by the date they are due in order to receive credit for those hours.  If they are NOT verified – they will not be accepted. 
5.  All students must have either a signature from an authorized adult at the agency or verification via email from an authorized adult at the agency . 
6.  Students are responsible for making sure hours are verified. 
7.  Students are responsible for making sure that it is applied to the correct goal(s) on MobileServe.  It can be applied to multiple Honor Society Hours (when it meets both honor society's criteria). 
8.  Students are responsible for making sure that hours are completed in approved areas and by required dates as specified by each society (i.e. Rho Kappa hours can only be at civic and social studies related service opportunities, Mu Alpha Theta hours can only be for Math related opportunities, Sociedad Honoraria Hispanica hours must be through the agencies we specifically serve, which will be presented at meetings). 
9.  Students are responsible for enrolling in the Honor Societies for which they are members so that the goal will show up when entering service work. 
10.  Students are encouraged to log any and all service work which they complete (whether for a specific goal or not).  There are service awards given each year and at the end of the Senior year.  In order to apply for NHS you must have 25 hours of service logged and verified and submitted with the application. 
Service Requirement By Class
Service Requirements By Club or Organization
News
Explore the latest Panda news and events