NDA/CCH Theatre Department Presents
Arsenic and Old Lace
Arsenic and Old Lace by Joseph Kesselring is a Halloween tale of Brooklyn, where anything can happen and it usually does. The play, with a clever combination of the farcical and the macabre, centers on two elderly sisters who are famous in their Brooklyn neighborhood for their numerous acts of charity. Unfortunately, however, their charity includes poisoning lonely old men! The sisters are aided by their nephew who believes he is Teddy Roosevelt and is digging the Panama Canal in the basement. Matters get complicated when their second nephew Mortimer discovers the victims on the same day that he decides to marry his love, Elaine the minister's daughter. A third nephew Jonathan also appears that day with his quack plastic surgeon Dr. Einstein both on the run from the police. This mixture of comedy and mayhem makes Arsenic and Old Lace an enduring theatrical classic.
Friday, October 21 at 7pm "Old Lace" Cast
Saturday, October 22 at 7pm "Arsenic" Cast
Sunday, October 23 at 2pm "Old Lace" Cast
This show is double cast for the characters of Abby and Martha Brewster. See the "Arsenic" Cast performance on Saturday night only and the "Old Lace" cast performances on Friday and Sunday.
$5 Student Ticket (any students from any school) online and at the door
$5 Staff/Faculty of NDA and CCH Ticket
$12 Non Student Ticket Pre-Ordered Online by Tues Oct 18
$15 Non Student Ticket at the door
Doors will open 30 minutes before the show. We will have open seating/general admission with no reserved seats except for accessible seats and accessible companion seats. Concessions will be available for cash only at intermission.
Please email Miss Smith at smithja@ndapandas.org with any questions.
Warning: References to murder and brief on stage violence will occur in this production.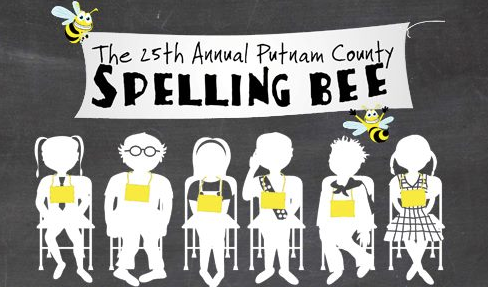 NDA/CCH THEATRE DEPARTMENT PRESENTS
The 25th Annual Putnam County Spelling Bee
An eclectic group of six mid-pubescents vie for the spelling championship of a lifetime. While candidly disclosing hilarious and touching stories from their home lives, the tweens spell their way through a series of (potentially made-up) words, hoping never to hear the soul-crushing, pout-inducing, life un-affirming "ding" of the bell that signals a spelling mistake. As they navigate the tournament's pressures, the eccentric group finds a new sense of belonging. Along the way, they learn that there is more to life than winning a trophy. This charming coming-of-age tale also invites four volunteers from the audience to participate in each performance, ensuring new and unexpected comedy every show. Six spellers enter; one speller leaves! At least the losers get a juice box. A riotous ride, complete with audience participation, The 25th Annual Putnam County Spelling Bee is a delightful den of comedic genius.
Spelling Bee Synopsis Character Descriptions